Pomona holds monthly CommUNITY Pull Up
Organizations get together to give back to the community
On May 2, Pomona held its monthly CommUNITY Pull Up at Sacred Heart Church to provide free resources and essentials from local groups and businesses.
The CommUNITY Pull Up event was founded last February by a collaboration between Project Hope and the city of Pomona. There were many booths offering a variety of essentials like diapers, canned goods and job programs. The event organizers were able to partner with a medical clinic to set up free use for the public.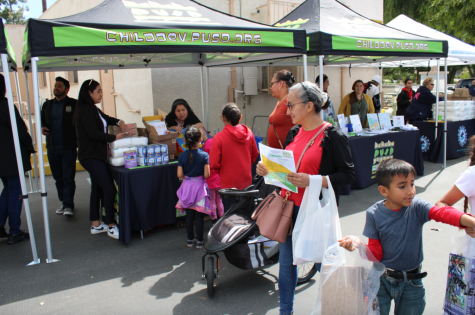 The event offered attendees free cheeseburgers cooked by Pomona Police Department officers.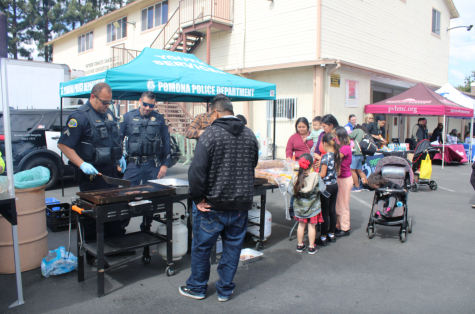 Pomona Pride Center also had a booth at the event. Cesario Mora, the center's program coordinator, said that he wanted to make its presence known in the community as well as offer some resources.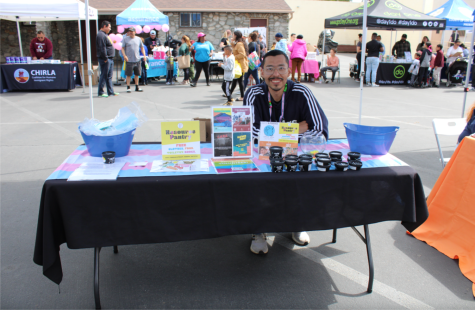 The center, located in downtown Pomona, was founded in 2019 to provide the LGBTQ community and allies with social and emotional support services, educational programs and advocacy.
"We are here today to show the community that we exist as well as provide free resources," Mora said. "Our space is all the more important due to it being the only location in the Pomona Valley."
Members of Project Hope explained that the organization serves at-risk youth and strives to pull them out of cycles of violence through employment programs. The Pomona chapter of Project Hope was founded in 2018.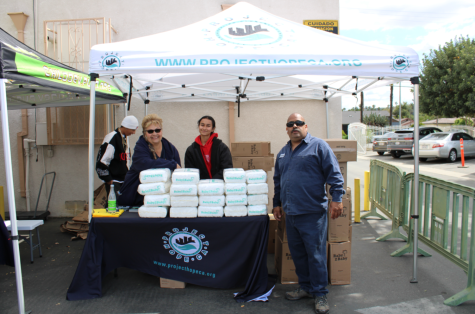 Jamie Espinoza, associate executive director of Project Hope, explained how the original events started with only a few programs being involved. After the initial success, the monthly Pull Ups started growing into what it is today.
"I actually help start these monthly commUNITY Pull Ups by hitting up my friend Victor," Espinoza said in reference to Pomona City Councilman Victor Preciado.
Follow Preciado, Three Valley Municipal Water Director Carlos Goytia or Project Hope California on social media for more information about next month's CommUNITY Pull Up.
View Comments (2)