West Covina City Manager David Carmany resigns
The resignation comes amid the emergence of Carmany's police report against Councilman Tony Wu
David Carmany has resigned from his role as West Covina city manager, city staff disclosed today after the City Council held a special closed session meeting.
The council approved Carmany's resignation by a unanimous vote. The 5-0 decision included Councilwoman Letty Lopez-Viado, who was absent at the last two meetings while recovering from a recent car crash.
The council also approved a severance package for Carmany by another unanimous vote, the exact monetary amount of which has not yet been disclosed.
Paulina Morales, assistant city manager, has been chosen to act as city manager until further notice.
Carmany's resignation comes as news of his police report filed alleging physical threats in the workplace by Councilman Tony Wu emerged earlier this week.
The police report was originally filed with the West Covina Police Department and is now being investigated by the Los Angeles County Sheriff's Department.
According to two memorandums obtained by the San Gabriel Valley Tribune, Wu allegedly first verbally threatened to punch Carmany during a meeting with other city personnel, then on a separate occasion yelled expletives at West Covina Fire Department Chief Vincent Capelle during a fire department pinning ceremony.
Wu has denied the allegations.
The next West Covina City Council meeting is scheduled for Tuesday, June 6 at 7 p.m. at West Covina City Hall.
View Comments (1)
About the Contributor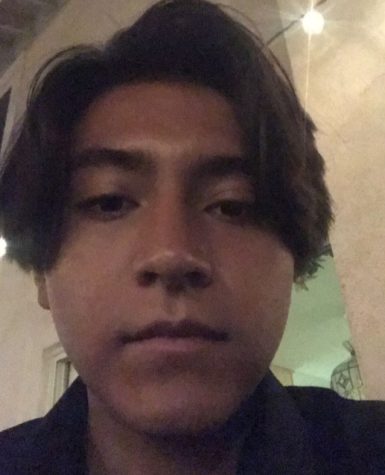 Ruben Montoya, Opinion Editor
Ruben Montoya is the Opinion Editor for SACMedia. As a journalist, he enjoys spicier, hot takes on the news. In his free time, he is a huge hyperpop and EDM listener, gamer and major fan of the Dodgers, Lakers and Arsenal FC.