Diving deep into the world of supermarket sushi
Exploring what rolls are really worth your time
For those of us who love sushi, we don't always have the time or money to go to a good sushi restaurant. We see the sushi cases at the grocery store and wonder, does the supermarket sushi taste good and is it safe to eat?
For some, the idea of eating sushi from a grocery store seems as unthinkable as putting peanut butter on a cheeseburger or pineapple on pizza. How could a key ingredient such as raw fish be edible anywhere but at a restaurant?
Supermarket sushi is actually less sketchy than you might think.
Eric Park, who has been a sushi chef for over 13 years and is the owner of Miso Sushi & Grill in Chino, California, reassured that sushi from a supermarket is perfectly fine to eat.
"You want to make sure the grocery store keeps the sushi in a refrigerated case, if not, I would stay away," Park said. "Once you buy it, put it in the fridge if you're not going to eat it right away and make sure you check the label for the expiration date or the date when it was prepared."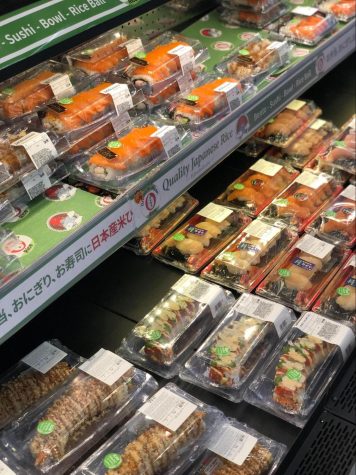 A big concern with supermarket sushi is the quality. Park shared some tips for what consumers should look for when buying prepackaged sushi.
"Look at the color of the fish, you want the fish to be bright and vibrant, not dull or hazy," Park said. "You see the tuna should be a vibrant, dark red and the salmon should be a rich, bright orange."
Park added that quality and freshness goes beyond the fish when it comes to selecting a delicious sushi roll.
"Also look at the vegetables, cucumber and avocado should be green and not brown, oxidation is a sign that the sushi may have been sitting for some time," Park said.
Here are five regional grocery stores in Southern California ranked for their sushi.
No. 1: Sprouts Farmers Market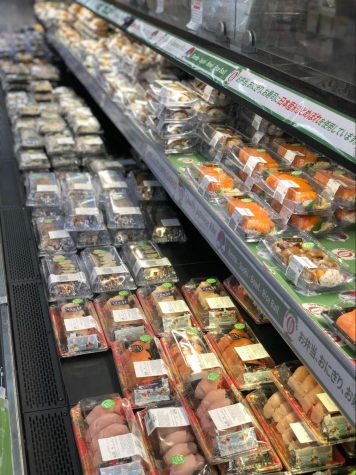 Sprouts Farmers Market, advertised as a grocer offering a wide range of natural and organic foods, came in No. 1 on the list. Their sushi was prepared off-site and the shelf in this supermarket had a decent selection of rolls. Everything from California Rolls and Rainbow Rolls to Tornado Rolls. Ten pieces at $11.99 is fair value, considering you're getting imitation crab meat with cucumber and avocado, wrapped on the outside with Tuna and Salmon. The rice didn't have any bite and was more on the mushy side, but the quality of the fish was its saving grace. Fish was firm and bright, the avocado was fresh, but the cucumber was soft and didn't add much crunch.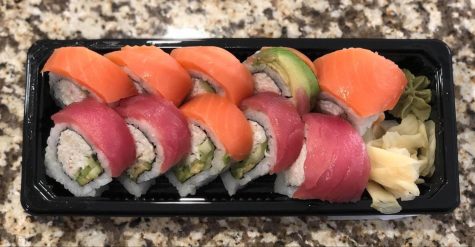 No. 2: 99 Ranch Market
Coming in at No. 2 on the list, 99 Ranch Market is an ethnic market specializing in Chinese, Vietnamese, Korean, Japanese and Filipino cuisine and products. Their sushi is made on-site at the sushi station located in the deli section. Their selection of rolls included the spider roll, tempura roll and tuna rolls. A combo tray of sushi nigiri and salmon rolls came in at $10.99 for eight pieces. It's more on the pricey side, but you're getting thicker cut, high quality fish. The rice was firm and had a good chew, avocado was fresh but contained no cucumbers.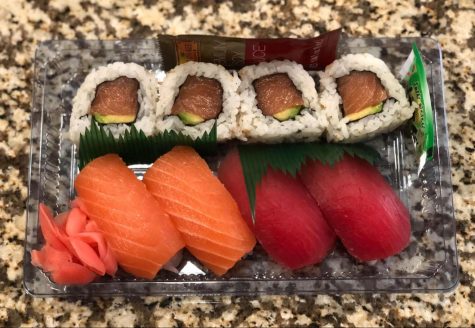 No. 3: Cardenas Markets
Cardenas Markets is an ethnic market specializing in Mexican products and cuisine that unexpectedly carries sushi. The pleasantly and surprisingly good quality of the sushi brings this market to No. 3. Their rolls are made on-site and offered a large amount within each roll, with all of them mostly filled with imitation crab meat. The Chef's Choice tray was priced at $11.49 for 15 pieces. The rolls were topped with crispy, fried onions, wrapped in avocado and drizzled with spicy mayo. The rice was slightly firm with good chew, avocado was good, while the cucumbers and the fried onions added much needed crunch in contrast to the imitation crab meat.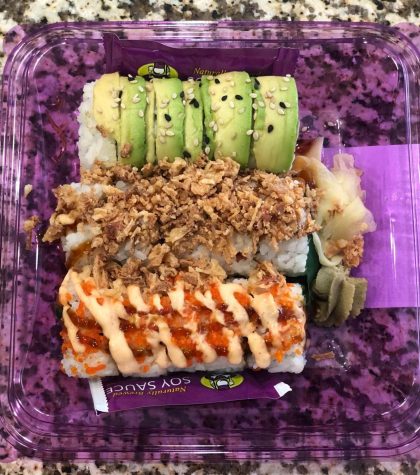 No. 4: Tokyo Central
Tokyo Central is an ethnic market specializing in Japanese cuisine and products which offered the largest selection of sushi of all the listed grocers but, because of the generally higher prices, landed at No. 4. Everything is made on-site and the quality is what you would expect coming from a Japanese market. The spicy tuna roll came in eight pieces for $6.99. The rice was chewy and firm, the tuna tasted fresh and slightly firm, while the cucumber was nice and crunchy.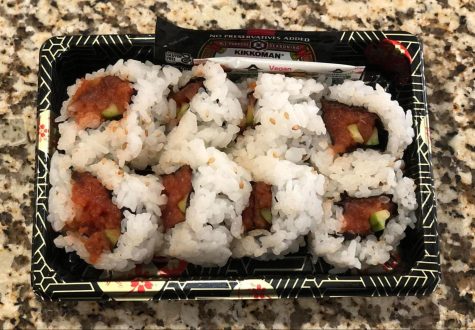 No. 5: Albertsons
Last up is Albertsons, who offered the smallest selection of sushi, with everything being prepackaged and made off-site. The spicy tuna roll came out to $9.49 for 10 pieces. The rice and tuna was soft and mushy. It was covered in a sweet soy sauce, spicy mayo and chopped jalapenos, which ended up being overpowering. Because of this, and the cucumber being soft and limp, this market sushi is ultimately not worth the try.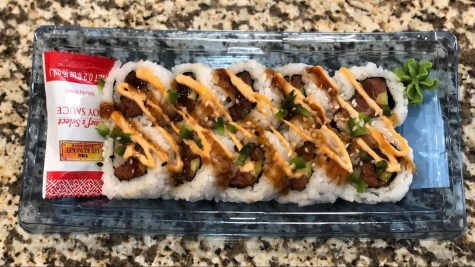 Now that the hard work is taken care of, there's nothing left for you to do but be courageous with your choices when making your next visit to the sushi section in the supermarket. Remember these five recommendations along with sushi chef Eric Park's advice and finding a delicious sushi roll from your local market will be easy the next time you're hungry.
Leave a Comment