Tango no Sekku: Cultural celebration series
Learn about the Japanese celebration of Boy's Day
May 5 is Tango no Sekku, also known as Boy's Day or "double fifth," one of five seasonal Japanese festivals influenced by Chinese customs that was held every year since the Nara period, a historic period in Japan during the years 710 to 794 A.D.
Tango no Sekku is dedicated to celebrating boys and strength in the same way Hinamatsuri, which is called Momo no Sekku or "double third" — is dedicated to celebrating girls and femininity on March 3.
Paper samurai origami, chocolate Pocky sticks and different flavors of mochi were provided by the Arise program in the Equity Center and info cards were distributed to provide information on how to celebrate while being oceans apart.
Households across Japan will raise colorful carp streamers called koinobori outside on Tango no Sekku, which not only symbolizes the holiday but also success in life. Koinobori are hung to wish boys a healthy and prosperous growth.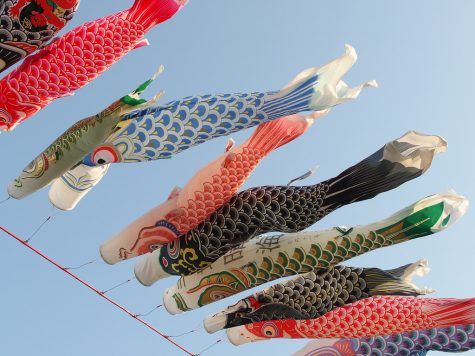 Young men would decorate the interior with miniature samurai armor and helmet or "yoroi and kabuto" to model after Momotaro and Benkei, brave warriors of Japanese folklore. The message that is sent is to inspire boys to be strong and powerful.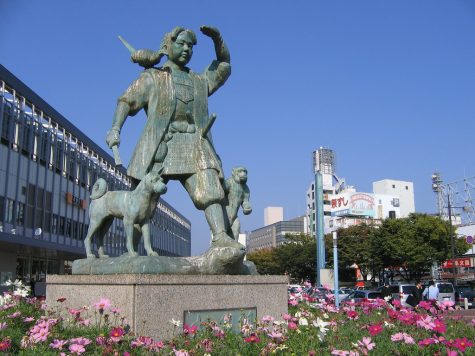 People usually enjoy some customary cuisine during this festival such as:
Kashiwa Mochi
These are rice cakes that are wrapped in oak leaves and have a filling of sweet beans. The oak leaves impart a unique flavor and aroma to the rice cake while the sweet beans provide a delectable taste.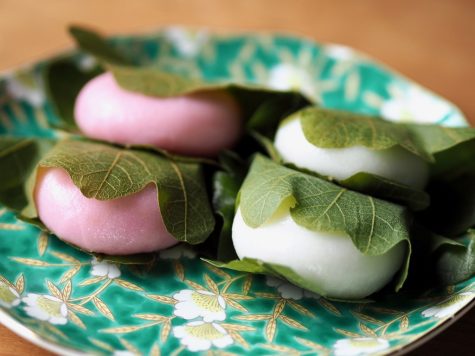 Chimaki
This is a steamed dessert made from sweet rice that is wrapped in bamboo leaves. It is a popular delicacy during the festival and was originally introduced from China. The bamboo leaves not only add a distinct fragrance to the dish but also help to keep the moisture intact.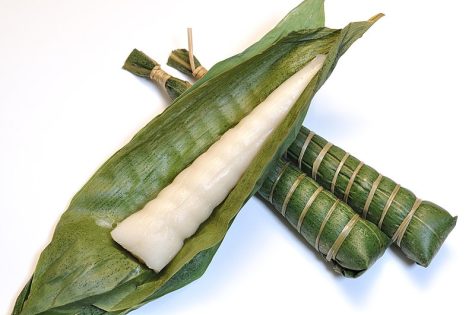 Arise Director Aida Cuenza-Uvas, Educational Advisor Teresa Pham and Program Specialist Tutasi Asuega welcomed students to the Equity Center in 16E to celebrate Tango no Sekku.
The Arise program is a place for Asian American, Pacific Islander and Desi American communities to come together and connect their personal backgrounds, faith, family and culture with similar students.
"When a Japanese student could walk in and get excited about seeing something they know, that's the meaning of community," Asuega said.
"We know that there is a lot more work for us to do, and we love it," Asuega continued. "We want every single student at Mt SAC who is Asian American, Pacific Islander, to feel like they have a community here."
Teresa Pham also shared the same optimism Asuega had for the future of programs like Arise, whose mission is to join similar communities together and spread awareness through embracing many individual ethnicities.
"If you have a celebration or tradition that you guys celebrate, let us know, so that we can definitely see what we can do in the future," Pham said.
Arise's website details the upcoming celebrations stacked up for the month of May, Asian American and Pacific Islander Month, which can be viewed here.
Leave a Comment
About the Contributor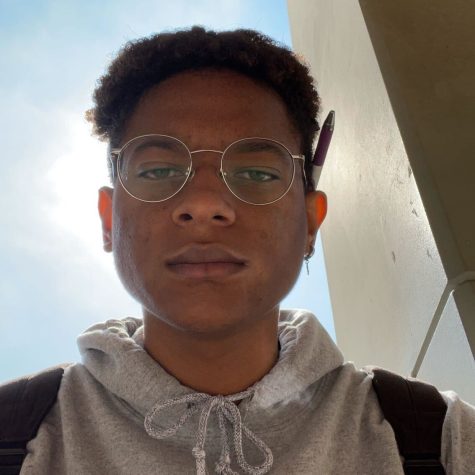 Ehvan Fennell, Culture Editor
Ehvan Fennell is SACMedia's Culture Editor. He is a 21-year-old involved in various sports and that love for being active has stayed with him into adulthood. He currently works as a server and front desk representative inside a bowling alley where he gets to interact with people from all walks of life. Mythology is a fascination and he loves learning about different cultures and their stories. Ehvan tries to learn something new everyday and journalism helps him express his curiosity. His biggest dream is to never stop learning.