Part 1: Who let the pets out?
Deck: A toast to the pets of Mt. SAC
Pets are treated as if they were members of the family – and that's because they are.
Even if there are security cameras stationed to monitor the pet's every move to prevent them from destroying the yard again – usually an unsuccessful feat – our furry, scaly and/or feathered friends are kept as lifelong companions, service animals or obedient bodyguards.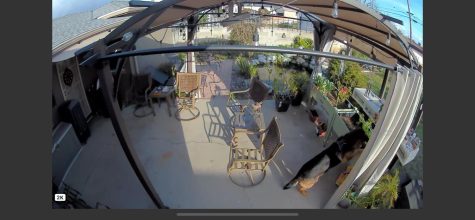 Pets owners leave their added members of the family at home to pursue educational dreams, work a graveyard shift or just hangout with human friends. Seven minutes of blasting music down the I-10 freeway with friends will cause my social battery to implode. Even getting home after another daunting day of academia has drained the strongest of their motivation.
Without saying a word, our sentient companions are available to us to mutually experience happy, sad or traumatic moments. A toast to the pets of Mt. SAC students and cheers to these featured companions of the week that recharged our depleted social batteries.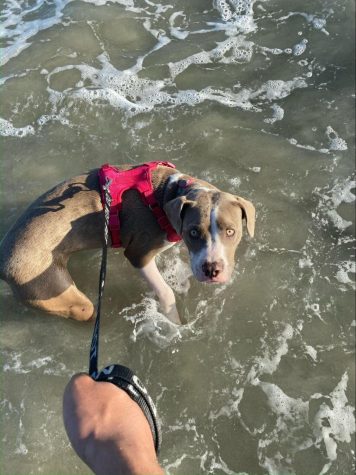 Isaac Hernandez,18, is currently focused on his business administration degree but always had time for his dog Kona Blue. Kona is a 3-year-old American pit bull terrier with a strong jawline, bright yellow eyes and a short haired coat of light brown and white. Her ears droop down as if metaphorically magnetized to the ground she happily paraded. The piercing yellow gaze of her puppy eyes are abnormally human.
The Hernandez family received Kona from a school friend during quarantine. She did not socialize with many people or dogs because of the pandemic. Although Kona is getting older, she is always energized to bark in symphony with the neighbors dogs or play with her human family. Kona gets along well with three unnamed tortoises that Hernandez kept in his backyard.
"We made a little rock enclosure … There all different sizes and we just fed [the tortoises] lettuce all day," Hernandez said.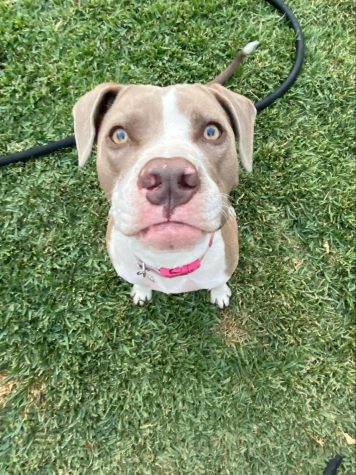 "She has such a personality. Her little face she gives you, you kinda know what she is feeling … " he continued. "She just seems like a little person to me. She doesn't feel like a dog, she feels like part of the family."
Carolina Nieto, 29, is tackling a photography and nursing degree simultaneously while her two cats Yuki and Buddy are messing with the one dog of the family, Luna, a German shepard. Yuki is a 3-year-old white and silver cat with gray and blue eyes. Her son Buddy is a 9-month-old orange tabby that kept her energy and motherly prowess on high alert. Add Luna to the mix, and this rascal trio will not hesitate to vocalize when hungry. The felines jump from the desk and onto Nieto's stomach to wake her in the morning.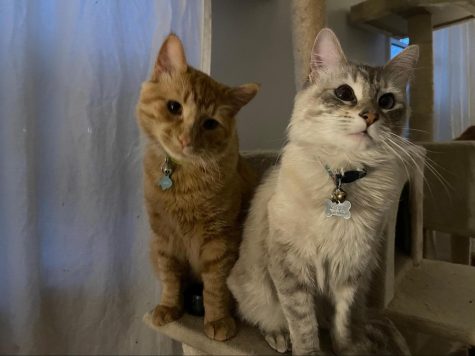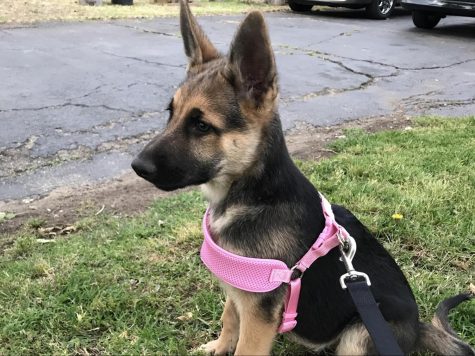 "Luna would hide a ball in my shoes and it is a constant guessing game of 'Is my shoe filled?'" Nieto said.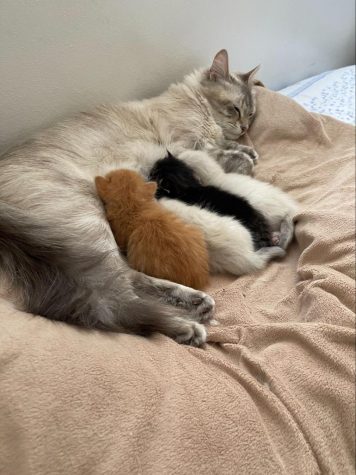 A fast-paced lifestyle had further strengthened bonds with Nieto's affectionate companions rather than hindered. This socialized group of pets add excitement to Nieto's already hectic scheduling and she would not trade her pets for the world.
— Ehvan Fennell (@EhvanFN) April 16, 2023
After a month of seminars describing why I should receive a dog via PowerPoint, my parents gave into the reality of me owning my first dog, Tybalt. The full-bred German shepherd slept in a cage at the corner of my bedroom and would cuddle beside me as a pup. After growing in size, we moved his residency outside.
Ashe got even bigger, my family had an enclosure built in the corner of the backyard. His dog house, food and water bowl were there while Tybalt was tearing up the lawn, barking at dogs passing by or howling songs. He does not socialize much with other dogs but will wag at the sight of any human.
When strictly ordered to return to his kennel or stop roughhousing, Tybalt gathers himself and exerts the command. The switch between playful and serious has gone haywire for this 5-year-old dog. I will never forget the memories created from caring, training and loving my pet.
The moments spent around beloved companions forge sedimented parts of history in a pet owners' life. When feeling moments of depression, stress, anxiety or even loneliness, we can count on our pets – and our pets can count on us.
Submit your pets [email protected] for a chance to be featured.
Leave a Comment
About the Contributor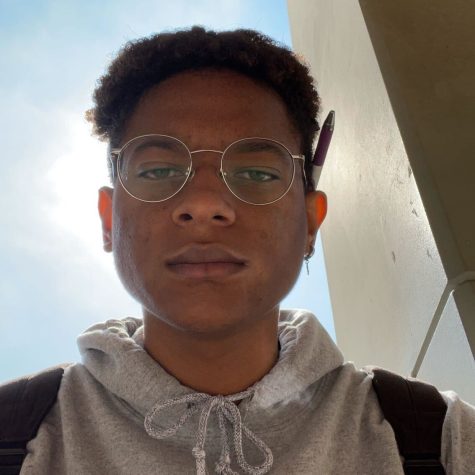 Ehvan Fennell, Culture Editor
Ehvan Fennell is SACMedia's Culture Editor. He is a 21-year-old involved in various sports and that love for being active has stayed with him into adulthood. He currently works as a server and front desk representative inside a bowling alley where he gets to interact with people from all walks of life. Mythology is a fascination and he loves learning about different cultures and their stories. Ehvan tries to learn something new everyday and journalism helps him express his curiosity. His biggest dream is to never stop learning.