Opinion: The faithful COD community is pissed and rightfully so
Another community-driven passion project gutted by a multi-billion dollar company
It's time to skip out on buying the new Call of Duty every year and see that Activision is only here for your money.
Don't feel bad for a multi-million dollar company that is riddled with multiple micro transactions and shuts down passion projects that could revive the nostalgia of older Call of Duty games.
For those unaware of the recent news, Activision, Call of Duty's parent company, had sent a cease and desist to XLabs on May 22 which led to the project's developer Maurice Heumann to take down the website and immediately shut down his current operations.
The XLabs client was a third party modpack that allowed for beloved members of the Call of Duty franchise and owners of the base game to find a larger population of like-hearted fans and play on dedicated servers that are safer than Activision's, which are riddled with cheaters and privacy infiltrating hackers.
The older Call of Duty games don't have a dedicated server for players and the connection is peer-to-peer instead of having dedicated servers like the newer games have. Peer-to-peer connection allows for any public game to be a quick and dangerous heist for any innocent players' personal information.
What Activision could lose from a third-party developer re-releasing their games and downloadable content with console commands and modded servers is merely pennies compared to the billions Activision makes quarterly every single year.
Although Activision is within their legal right to shut down fan projects, the repeated trampling of community creations suggests that the company is not aligned with the interests of consumers.
Through my own experiences, the newer and remastered games definitely don't hold the same feeling of enjoyment or replayability that the original Modern Warfare, Ghosts or Advanced Warfare had.
The only reason third party clients like XLabs and Plutonium recreate classics is because Activision spends no time caring or assessing the lack of cyber security within the older Call of Duty games and newer Call of Duty games are filled with an egregious amount of overpowered DLC weapons, cosmetic bundles and other microtransactions.
Activision needs to enhance the security of their games, lower the prices or just let the fans handle it, XLabs was obviously successful enough to make waves and Activision simply does not want these clients to exist.
Activision will continue to give us the Modern Warfare and Black Ops experiences that they supposed we want but lifelong fans are angry and rightfully so.
Huemann tweeted about the project on both the XLabs and his personal account.
"Today, we have received a Cease & Desist letter on behalf of Activision Publishing in relation to the X Labs project. We are complying with this order and shutting down all operations permanently. Thank you all for your support over the years," he wrote.
Three different highly popular Call of Duty games were accessible via XLabs client: Modern Warfare, Ghosts and Advanced Warfare.
Heumann also preemptively shut down the next release he was working on to avoid a future cease and desist, which was a project focused on Black Ops 3.
This also wasn't the only project that recently received a cease and desist. A modded Modern Warfare client called Sm2 had also shut down on May 17.
Today, a team member received a Cease & Desist letter on behalf of Activision Publishing in relation to the sm² project. We are complying with this order and shutting down all operations permanently. Thank you all for your support over the past 2 years.

— sm² (@sm2game) May 17, 2023
Plutonium wrote a tweet explaining that it wants to coexist with Activision and have players show proof of legal ownership for the copies of the games.
In light of recent events, we are trying to show good faith where possible. We would like to inform you all of our intention to add ownership verification to our supported games to ensure players and server owners are using authorized copies of the games. More info to come.

— Plutonium Project (@PlutoniumMod) May 24, 2023
KRNG WHOH, a content creator, tweeted an explanation of the situation.
On the current trajectory Activision is going with their cease and desists, creators are left thinking it's only a matter of time until Plutonium receives one as well. On the XLabs side of things, access to the discord server has been paused and the XLabs website could no longer be found.
This is purely a business move and the great thing is that Activision doesn't have to fix their own servers if they don't want to.
How do we get companies to hear and care about the consumers? Seeing how Activision treats community projects and fans simply looking to restore nostalgia, it's evident that they hear consumers and actively show no signs of changing for the better.
The publishers hear the complaints but just want your money. It's time to stop buying Call of Duty every single year.
Leave a Comment
About the Contributor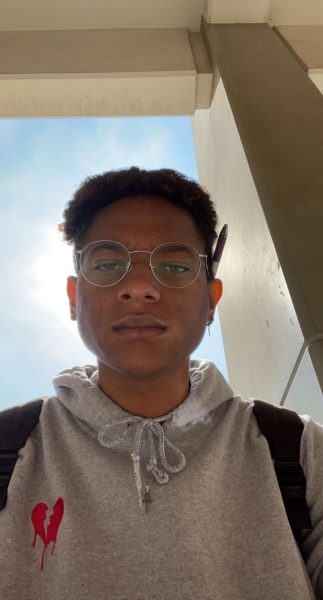 Ehvan Fennell, Features Editor
Ehvan Fennell is the Features Editor.