5 ways to celebrate Pride this year
Events near you that you can partake in to celebrate Pride month
After countless attacks on the queer community in this year alone, a queer identifying person might feel underrepresented and maybe even ashamed of their identity. In a time of regressive politics and ever growing violence against the LGBTQ+ community, one of the most radical things members of the LGBTQ+ community can do is celebrate their identity in a way that is unashamed and without restraint. Here are some events occurring in Southern California that are intentionally celebrating queer identity, culture and history.
Mt. SAC Pride Center end of semester celebration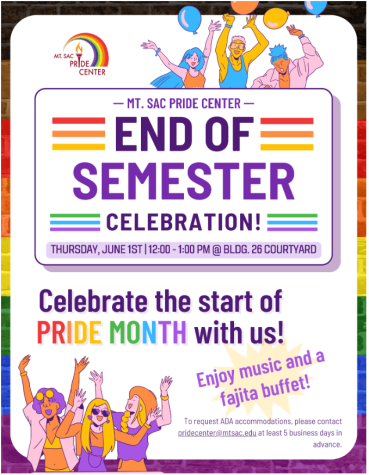 As the 2022-2023 school year comes to an end, it seems entirely appropriate to take time to enjoy activities that don't solely revolve around academia. It is with this intention and the hopes of honoring the beginning of Pride month that the Mt. SAC Pride Center will be hosting an event at the Building 26 courtyard June 1 2023, from noon to 1 p.m.
Students can expect to join their peers in festivities revolving around music, food and can ultimately see themselves be represented on their college campus.
Pride is Universal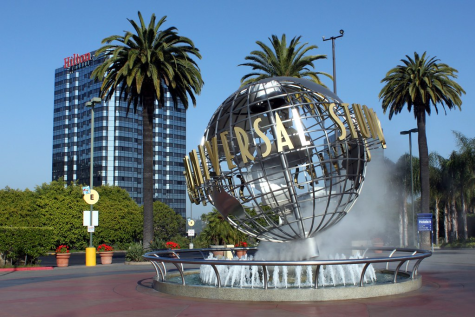 LA Pride and Universal Studios Hollywood have partnered up to host an after hours party. This ticketed nighttime event will have a drag show with performances by prominent queens in the scene such as Morgan McMichaels, A'keria Chanel Davenport, Jessica Wild, Angeria Paris VanMichaels and Kerri Colby. DJ-ing the event is Brynn Taylor who maintains several different DJ residencies across the U.S. and has done events such as Miss Universe Pageant and Style Fashion Week as well as various fundraising events that include Toys for Tots, NOH8, True Colors Fund and more.
For the event there is a 4 p.m. entry time – which is family friendly for those that want to bring children but still follow a bedtime – but those with a VIP ticket can get even earlier access to the park at 2 p.m. With the VIP ticket also comes access to select rides and shows, access to a LA Pride VIP Lounge and quality viewing areas at the drag show.
The event runs until 2 a.m. and tickets are on sale for $124 general admission and $249 for VIP. A portion of each ticket sold will be given to the Christopher Street West organization, a nonprofit that organized the world's first sanctioned Pride parade advocating for gay rights June 28, 1970, to pay tribute to the Stonewall Rebellion.
Pride in the Park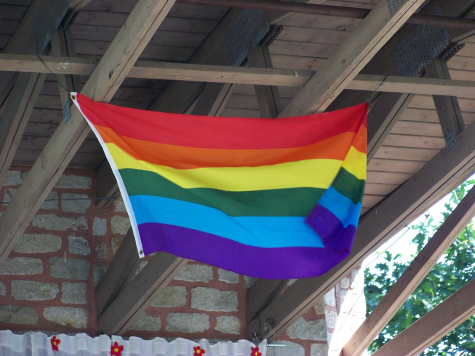 For all the music lovers out there, there will be a Pride focused music festival occurring from June 9 to June 10, 2023. The full lineup for 2023 Pride in the Park was officially announced May 23, 2023, with performances from talents like Megan thee Stallion, Dorian Electra, Mariah Carey, King Princess, Violet Chachki and more.
The event will also have a variety of options for food and beverages with an array of local vendors and there will be a chance to get souvenirs from LGBTQ+ exhibitors and sponsor giveaways. For those that identify as leatherfolk, there is the Erotic City that offers kink/fetish related performances, vendors and "play" spaces.
If you're worried about carrying around personal items all day, lockers can be rented for an additional fee on top of the tickets. Ticket prices range from $139 to $589 and veterans, teachers, first-responders, medical workers and civil service employees can get 10% off their ticket.
LA Pride Parade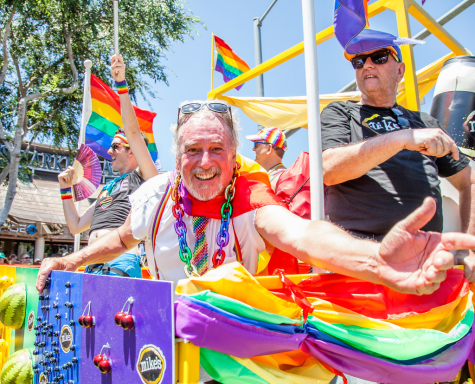 Though the first pride was the Stonewall Riots in 1969, the most commonly held idea when it comes to the idea of "pride month" is that there is a Pride Parade. As mentioned earlier, the first pride parade took place June 28, 1970, as a result of the Stonewall Rebellion, making this year's event the 53rd annual Pride Parade.
With attendance regularly being in the thousands, Pride Parade is a huge event with long lasting merit. The event will take place June 11, 2023, and Grand Marshals of the event were announced as being comedian Margaret Cho as the Icon Grand Marshal and as a tribute to the late actor Leslie Jordan, he has been named as the Legacy Grand Marshal. This honor was created after his passing in an effort to celebrate those in the community that had an ever-lasting impact. As for this year's Community Grand Marshals, this was given to the American Civil Liberties Union of Southern California as they are celebrating 100 years of fighting for LGBTQ+ civil rights.
The parade will be around a mile long and will have appearances from prominent LGBTQ+ nonprofit organizations, city agencies, businesses, clubs, bands, floats and more. There will be access to different vendors, fun activities, stage performances and music (what is Pride without stage performances and music?)
Tickets to the event are free and for those concerned about transportation there is a way to get there via the LA Metro system.
For those unable to attend the event, they are in luck as it will be airing live, 11a.m. to 1 p.m. on KABC/ABC7, June 11, 2023, beginning at 11 a.m. Pacific time and will also air nationally on ABC News Live and Hulu.
Disney Pride Night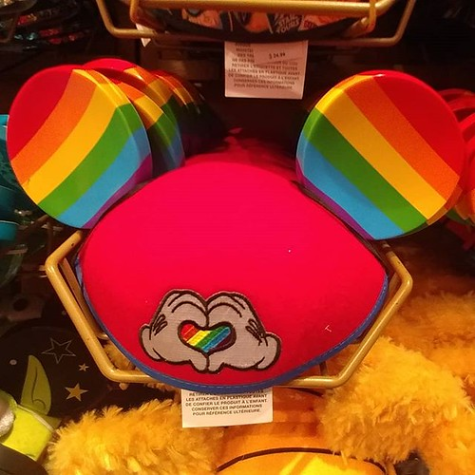 In light of all the drama and controversy surrounding the feud between Florida Gov. Ron DeSantis and The Walt Disney Co., Disneyland is hosting its first-ever pride event.
Much like other Disneyland After Dark events the park has hosted, Disneyland After Dark: Pride Nite is a separately ticketed evening event that gives guests an opportunity to enjoy special after-hours park access to things like shorter wait times for rides, special entertainment, unique character experiences, party keepsakes, new photo opportunities and more.
Admission to the event begins at 6 p.m. and will take place at Disneyland Park June 13, 2023, to June 15, 2023, from 9 p.m. to 1 a.m. Tickets are currently sold out but hopefully there will be another Disneyland After Dark: Pride Nite event in the future.
Dodgers Pride Night
In addition to music festivals, parades and amusement parks, there is also an event catered to those who love the sport of baseball. This can be found in the form of the LA Dodgers Pride Night event happening Friday, June 16, presented by Blue Shield of California. If you buy the special event ticket package your ticket to the game includes an exclusive Dodgers LGBTQ+ Pride Night jersey.
American pop singer and former American Idol contestant David Archuleta will be singing the national anthem and the Los Angeles chapter of the Sisters of Perpetual Indulgence will be receiving the Community Hero Award.
The game will begin at 7:10 p.m. and is against their notorious rivals the San Francisco Giants. Tickets can be found here.
Leave a Comment
About the Contributor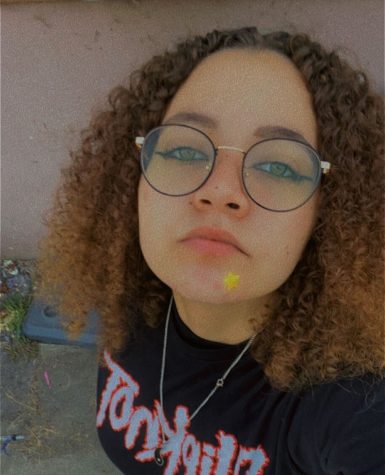 Delila Grubaugh, Features Editor
Delila Grubaugh is SACMedia's Features Editor. She is a first generation college student majoring in journalism and social justice. She dreams of being able to write a book one day and successfully make at least one short film in her lifetime. As a current peer navigator for the EOPS/CARE program she finds it to be incredibly important to work to help others, and she loves journalism as it can at times be democracy and social justice at its finest. She believes that if we are granted the right to freedom of press and freedom of speech we should be able to utilize it to benefit the people. She loves tea, Halloween, sunflowers, rock music and poetry. She is a California girl at heart and supports almost any Los Angeles team there is. A lover of journalism and advocacy, naturally someone she looks up to is Kara Danvers-aka Supergirl. She hopes to be as strong as her one day.