WWE is making a comeback
The company has made conscious efforts to regrow its audiences
World Wrestling Entertainment, better known as WWE, is one of the most popular pro-wrestling franchises in the world. While their viewership has fluctuated over the past couple of years, they have been making significant efforts to keep viewers interested and bring in more.
Whether it's their expansion of event locations or new generations of superstars and celebrities showing off their skills in the ring, WWE is rethinking its strategies to return to greatness.
Expanding Locations
WWE had an event this past weekend in Jeddah, Saudi Arabia, a nation they have a broad history with.
"The company first revealed in March 2018 it had struck a 10-year partnership with the Saudi General Sports Authority," according to a 2019 article from Bleacher Report.
WWE is also expanding its locations to different countries as well as making a return to London, England, after hosting shows there in the past. They will also make a couple of stops in Canada for live events.
The promotion plans a return to Mexico this July to host a super show one night in Mexico City and in Monterrey the following night. WWE actually just visited Puerto Rico this past month and had a successful event with huge turn out as fans were on their feet for musical artist and headliner Bad Bunny's performance.
Additionally, WWE travels throughout the U.S. for their weekly Monday Night Raw and Friday Night Smackdown episodes. These domestic stops include venues such as Madison Square Garden in New York, the Amalie Arena in Tampa, Florida and the Toyota Center in Houston, Texas, among many others.
WWE is bringing their SummerSlam Pay-Per-View to take place in Detroit, Michigan, this upcoming August.
This past April, WWE hosted WrestleMania Hollywood Weekend at SoFi Stadium and Crypto Arena. The last time LA hosted a Wrestlemania was 17 years ago in 2005.
WrestleMania is one of WWE's biggest events of the year and this star-studded weekend was incredibly successful. They had an engaged crowd the whole weekend with equaling approximately 161,892 live fans for both nights..
Celebrities in the ring
Over the years, WWE has regularly brought in celebrities to make guest appearances in the ring.
Recently, they have signed Logan Paul, the infamous social media influencer and now WWE superstar. Paul has made an impact in the ring and has some incredible ring abilities despite his controversial past. He made his debut to the WWE at WrestleMania 38 last year partnering with WWE superstar The Miz in a tag team match.
Later that year, Paul had his first singles match against The Miz at Summerslam and would go on to the main event at WWE's Crown Jewel in 2022 against Roman Reigns. He recently competed in another WrestleMania match last month against Seth Rollins.
Along with Paul, Bad Bunny has been one of WWE's most popular celebrities that have stepped into the ring and have changed people's perspectives of celebrities in wrestling.
Bad Bunny's first appearance with WWE was back in 2021 and where he made his WWE in-ring debut when he paired up with Damien Priest at WrestleMania 37 against The Miz and John Morrison in a tag team match.
He made an impact this past weekend and took over WWE's Backlash Pay-Per-View in his home country of Puerto Rico. He stole the show and was victorious in a main event match against Damien Priest.
Rising Superstars
WWE has a large list of wrestlers on their main rosters for Monday Night Raw and Friday Night Smackdown that includes some of the best in the past couple of years. Names such as Roman Reigns, Seth Rollins, Kevin Owens and Sami Zayn have been wildly popular the past few months.
Reigns, Rollins and Edge have some of the most popular entrances in WWE right now and they manage to bring fans to their feet every time. Whether it's acknowledging Reigns and the bloodline or singing along to Rollins' or Edge's theme songs, fans are eager to partake in the atmosphere.
Additionally, the WWE has factions like Judgement Day, which are one of the most dominant factions consisting of Rhea Ripley, Damien Priest, Dominick Mysterio and Finn Balor nowadays.
Rhea Ripley is one of the most popular wrestlers in their women's division as of right now. She has been beloved for her persona and in-ring abilities and is one of the current champions in their women's division.
Along with superstars on their main rosters, they have an additional roster for future and upcoming superstars. NXT has some influential names as well including Bron Breaker, Grayson Waller, Cora Jade, Roxanne Perez, Carmelo Hayes and many more.
Internal Changes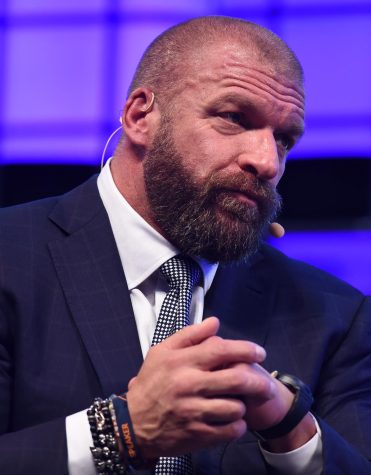 There has been a lot of change within the WWE in the past year.
In June of 2022, former WWE CEO and Chairman Vince McMahon stepped down and was replaced by his daughter Stephanie McMahon, with Nick Khan who was appointed as president of the company. Retired WWE superstar Triple H took charge as head of creative.
McMahon's departure generated mixed opinions, but according to a recent article from Comicbook, "Triple H's creative reign has gone over well with fans, with many specifically praising The Game's ability to flesh out long-term storylines. Triple H emphasized that 'character development' is WWE's main creative priority right now."
Overall, WWE is still one of the biggest promotions in the professional wrestling industry and fans are eager to see what's in store for the future of the WWE.
Whether it's their expansion of locations when it comes to their events or new generations of superstars and celebrities showing off their skills in the ring, WWE has been making changes to their product and creative storytelling decisions that are sure to keep fans entertained for years to come.
Leave a Comment