A sneak peek inside Mt. SAC's new Student Center
Mystery revealed behind the years-long construction
Mt. SAC's long-awaited Student Center will host a grand opening ceremony on June 28 after years of development and construction.
The facility will offer students, staff and the general public a variety of new features and services including a large convenience store, reservable meeting rooms and a spacious event hub.
The Student Center sits south of the Equity Center and west of Building 26.
Carol Minning, project manager of construction at Mt. SAC, wants students to experience a fun college life with the new Student Center.
"There are quite a variety of spaces that are available to be used and it's intended to be used for students to hang out, to have fun, to collaborate, to enjoy the other parts of college and learning that aren't just from a book," Minning said.
The Student Center has three floors, which are separated between different functions, and six disability-accessible elevators.
"On the first floor, we have what we call 'sit-and-relax' area where kids can hang out," Mining said.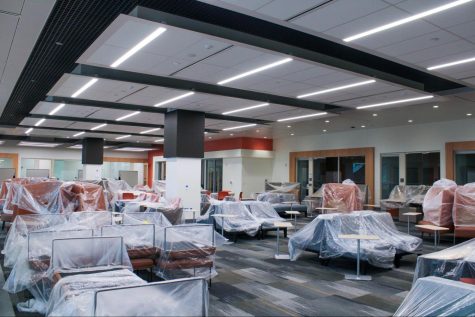 The first floor contains a variety of different seating options to accommodate any kind of function, from groups playing cards to independent study time.
Furniture in the lounge area, picked out by students in Student Services, include bean bags with charging ports, diner-like booths and sofas.
The pillars in the lounge area have large monitors that will display general information.
"I think we have seating for about 350 on the first floor. It's a big open area," Minning said.
There are also private seating options through reservable group study rooms that range from a capacity of four to six people to large meeting rooms that have a capacity of 30 to 35 people.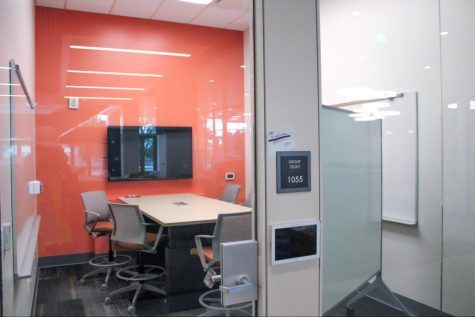 In the smaller group study rooms, there is a large table that has an adjustable height, comfortable chairs, electrical outlets for laptops, a controllable television monitor and whiteboards.
In the big meeting room, there are multiple room dividers to fit the needs of groups. The surround sound in the big meeting room adjusts based on the room dividers.
The room layout is adjustable, allowing for a lecture-style layout to a meeting room layout with multiple projectors to use.
There is a touchscreen panel in front of the study rooms to easily reserve rooms, but reservations can also be made online.
Additionally, there is a campus convenience store that is approximately three times bigger than the Prime Stop on campus, according to Minning. There are more food options as well, such as soups, sandwiches, drinks and coffees.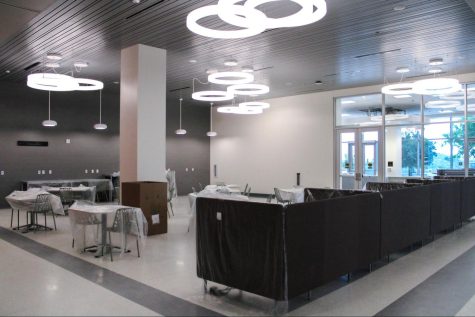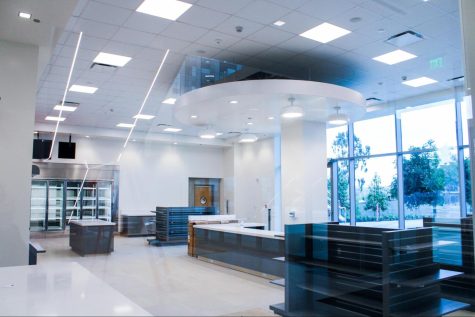 The second floor has the campus dining area as well as housing dedicated offices for Associated Students, Student Senate and Student Life.
These spacious rooms are filled with single offices, meeting rooms, reception rooms and break rooms.
Along with the dedicated chambers, there is a large multi-purpose room and several more "sit-and-relax spaces" for students to use.
These "sit-and-relax spaces" are in the hallways of the second floor with large table seating for up to eight people per table.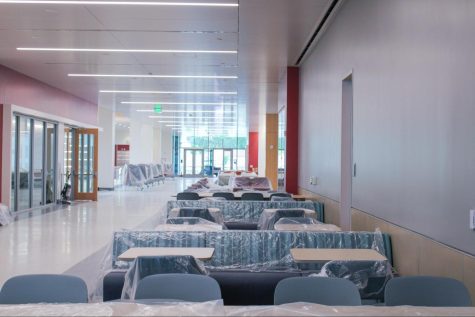 "There will be a cafeteria on the second floor to heat up food in one of the six microwaves," Minning said.
The six microwaves will be in the Campus Dining area, which has spacious seating with metal chairs and comfortable booth seating. Food and drinks will be allowed to be eaten throughout the Student Center.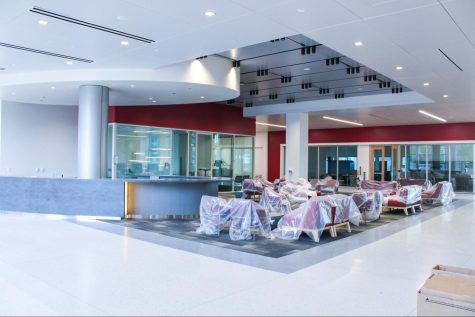 Next to the Campus Dining area is the Eat Cafe which has appliances that can make chicken tenders, burgers, French fries, pizzas and breakfast options.
There is also a multicultural center with a large monitor in the center of the room. This room is connected to a very nice, large balcony patio for events that can be seen from the West Entrance.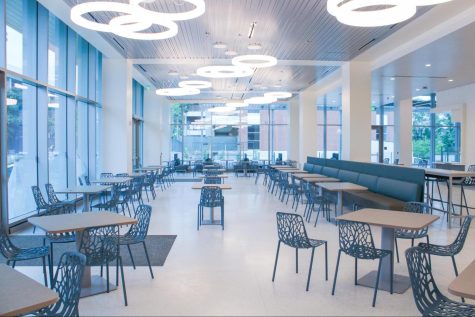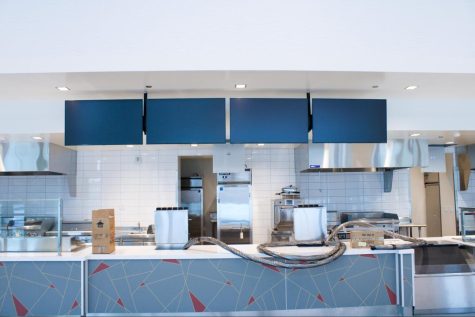 The third floor houses a large Summit Event Center that can seat up to 530 people. The remaining space on the floor is relegated to catering food and a technical room that controls the Summit Event Center.
In a first-of-its-kind for Mt. SAC, the building will feature two escalators that connect the ground floor to the second and the second floor to the third.
More information about the Student Center and other campus constructions projects can be found here.
Leave a Comment
About the Contributor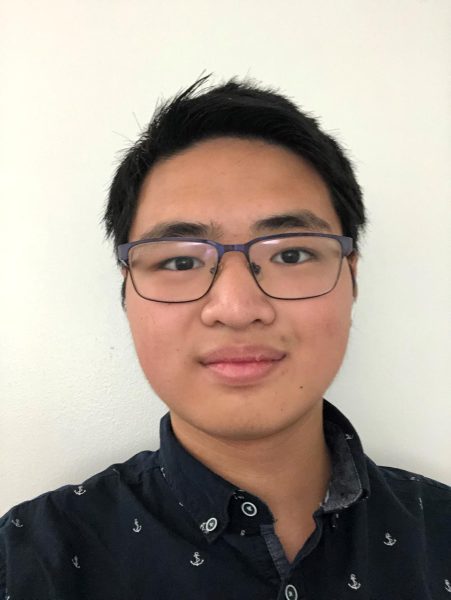 Adam Young, Editor in Chief