Foods for those on the go
Because you can't live off Cup Noodles for the rest of your college career
Being a college student can sometimes mean making sacrifices of health and well-being, especially when it comes to eating habits. Per an Intelligent survey, nearly a third of college students admit to frequently skipping at least one meal a day due to insufficient funds and lack of time to eat, causing them to choose between their education or eating. While college life is busy, it is not a good idea to forgo food just to make it to class on-time, to save money or in order to complete an assignment. Food is essential for your body and mind to function properly.
Here are five good quick and easy foods for college students who are on the go.
Samgak kimbap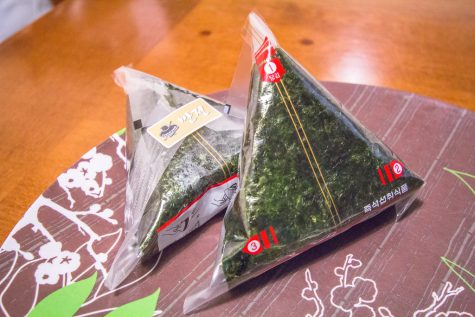 Samgak kimbap is a dish that originates from Korea. An adaptation from the Japanese sushi roll, samgak kimbap is cooked rice filled with vegetables and a variety of meat wrapped in seaweed. This is a dish that is not relatively hard to make, so it won't take up much time to put together and it can be stored in the fridge for up to three days, meaning you can make them ahead of time and just pick one up on your way to class anytime within those days. Molds to make the samgak kimbap can be purchased on Amazon and a recipe can be found here.
Empanadas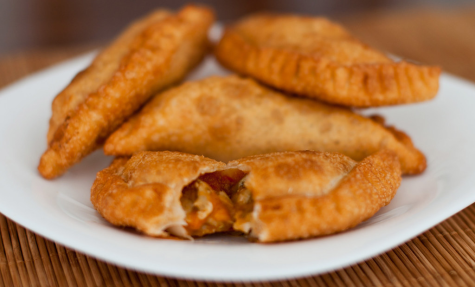 This crescent shaped pastry is full of a mixture of different meat and vegetables that is deep-fried. If you're looking for something sweeter, you can substitute the meat and vegetables for a fruit. The dish was created back in 1520 for busy workers in the hopes of making it a portable meal. Although the empanada was created in the 16th century, the treat is still immensely popular to this day. Places in the area that sell empanadas are Lajamaya Salvadorean Restaurant, Rika's Empanadas and Un Rinconcito Argentino. A recipe for empanadas can be found here.
Charcuterie cup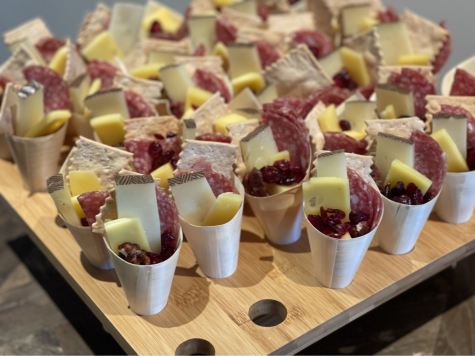 This is probably going to be the easiest thing to explain and make on this list – the reason being that all this is is a charcuterie board in a cup. Typical charcuterie boards consist of a selection of preserved foods and a variety of treats. Commonly charcuterie boards are comprised of cured meats, different cheeses, crackers, jam, nuts and fruits. Because there really is no "correct" way to make a charcuterie board, you can customize your charcuterie cup to have whatever you want in it. When it comes to the cup itself, it really doesn't matter what cup it's in, but it's always a great idea to be sustainable and use cups that are easy and safe to throw away, like these compostable and biodegradable cups.
Spring rolls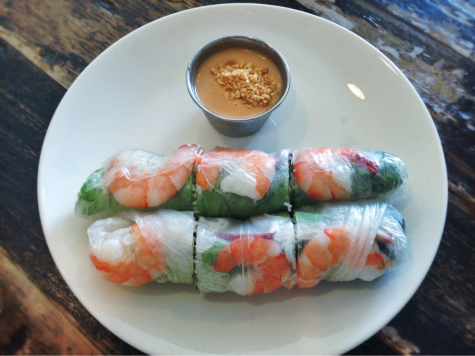 This dish is probably the oldest one on this list due to the fact that it traces back all the way to China in the A.D. years. Spring rolls are not to be confused with egg rolls; egg rolls are wrapped in thicker dough skins and deep-fried, while spring rolls are wrapped in thinner flour or rice paper and steamed. The fillings are also different as spring rolls are to have seasonal spring vegetables and shrimp. Low carb, low-fat and a good amount of protein make this dish a good one to eat, if you're looking for healthier options. A recipe for the spring rolls is here and places in the area where they can be bought include Pho Hanoi, BMC Pho and Summer Rolls.
Stuffed Mini Peppers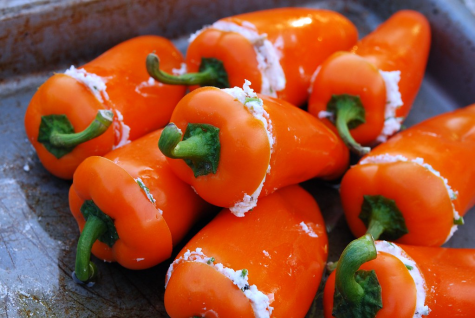 Similar to the charcuterie cup mentioned earlier, this is another simple dish to make that can be made over the course of a few days and doesn't follow a specific set of rules to make it "correctly." You can choose any pepper: Bell, shishito, poblano, jalapeno, habanero, etc. and anything to stuff the pepper with. In the image pictured above, this person chose to add chives and goat cheese, but you can add virtually anything in the pepper once you hollow it out. Rice, cream cheese and everything bagel seasoning, mozzarella and onion or meat and cheese-anything you'd like. Inspiration for what to put in your peppers can be found all across TikTok and Pinterest.
Leave a Comment
About the Contributor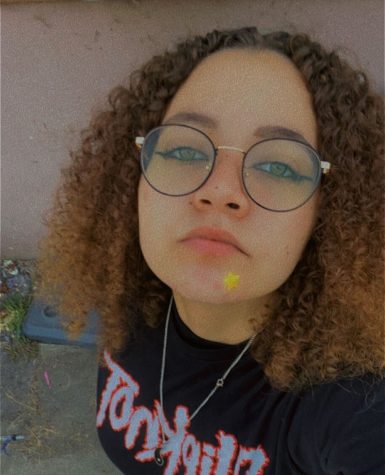 Delila Grubaugh, Features Editor
Delila Grubaugh is SACMedia's Features Editor. She is a first generation college student majoring in journalism and social justice. She dreams of being able to write a book one day and successfully make at least one short film in her lifetime. As a current peer navigator for the EOPS/CARE program she finds it to be incredibly important to work to help others, and she loves journalism as it can at times be democracy and social justice at its finest. She believes that if we are granted the right to freedom of press and freedom of speech we should be able to utilize it to benefit the people. She loves tea, Halloween, sunflowers, rock music and poetry. She is a California girl at heart and supports almost any Los Angeles team there is. A lover of journalism and advocacy, naturally someone she looks up to is Kara Danvers-aka Supergirl. She hopes to be as strong as her one day.