Charlene Teters: Combating Native stereotypes through art
A human being fighting for the reeducation of Native imagery through art and activism
Charlene Teters is not only an American Indian. She is also from Spokane, a mother, artist, political activist, a human being and has used pop culture's perception of "what it means to be Indian" as the largest appendage of her art's inspiration.
Teters was born and raised in Spokane, Washington, near the Spokane Indian Reservation. When she had begun her Master of Fine Arts degree in painting at the University of Illinois, she did not think that she would have to ask, "What is your mascot?" while pursuing her education.
But while attending a university basketball game, she reacted strongly to a European American student dressed in pseudo-Native American regalia dancing as the school mascot, Chief Illiniwek. The student wore a headdress and dragged eagle feathers on the gym floor, the most important part of almost any Native ritual.
Sport mascot names like Chief Illiniwek and the Redskins, a term for when the indigenous people were hunted for their "red skin" scalps during the 19th century, have normalized pop culture's perception of American Indians and the act of dehumanizing Natives.
In response, Teters stood outside the gym with a small sign that read "Indians are human beings," and her experience of being verbally assaulted uplifted a future of progression toward eliminating faux Native American imagery in schools and media around the world.
One of her featured installations called "It was only an Indian" was held at the Museum of Contemporary Native Arts in 1994 and was inspired by when a regional supervisor was asked to investigate the death of a Jemez Pueblo man who was in the line of duty as a U.S. firefighter.
"I don't understand what the big deal is," the supervisor said at the time. "It was only an Indian."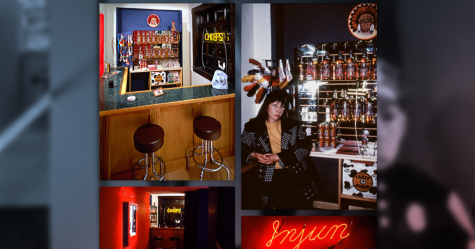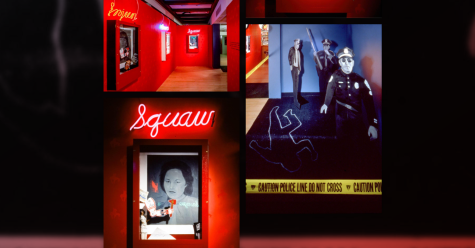 Native family members, friends and Teters' pictures were printed in black and white, encased in glass frames and had neon lights flashing racial offensive terms for Natives in candy-coated colors.
A "Squaw" refers to a Native woman's private parts and is considered extremely offensive.
Teters used common stereotypical Native objects easily found at gift shops around the world and implemented them into her environmental installations to spark debates, remove dehumanizing college and sports mascots and promote the reeducation of Indigenous culture.
Fast forwarding into the 21st century, Native American activists today combat the misinformation that is spread within education and the media that led to unjust racism. These outdated depictions had caused negative effects that indigenous people experience in silence on their own land today.
"Once you learn the history of the Trail of Tears, you will know the silenced history of all Indian and Indigenous people," Teters said.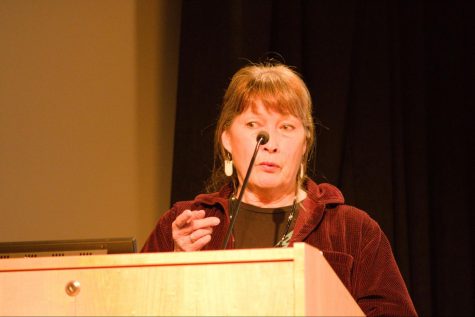 Teters spoke around noon on May 31 as part of the Student Equity Speaker series in Building 13-1700 that featured a free dinner before authors, artists and activists shared presentations of their ambitions and accomplishments.
The Equity Center is home to the First Peoples Native Center, has three other programs that all hold monthly events and aims to support marginalized groups within the community.
Leave a Comment
About the Contributor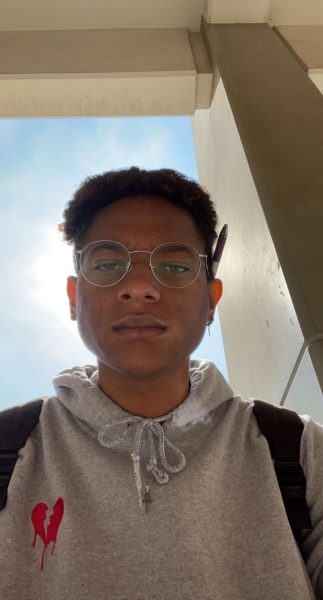 Ehvan Fennell, Features Editor
Ehvan Fennell is the Features Editor.