Gardening and learning about horticulture can be a very rewarding experience that can be as equally relaxing as it is productive and educational. There isn't much that can connect you more to the planet than rolling up your sleeves and spending time working the soil on your own land.
During this hard work, the stress seems to melt away with every single task that gets accomplished. Before you know it you're progressing towards your goals and getting another step closer toward growing or harvesting exactly what you planned for.
The dream of forming some type of backyard garden has been in the back of my mind for years and after feeling empowered by an introductory horticulture class at Mt. SAC, I have finally begun working towards making that dream a reality.
But how would someone get a garden established and how will you ever be able to sustain such an elaborate project?
I'll combine what I learned from my own brief experience with the knowledge of an adjunct professor from the horticulture program, Alica Baugh, to suggest five easy tips to help you start working toward creating your own backyard dream.
1. Plan extensively
My personal experience has taught me that nothing is more important than planning. First, measure the space you're working with as accurately as possible. Get those measurements and diligently draw up designs – emphasis on the plural. Optionally, getting feedback from people around you may generate some useful suggestions worth implementing.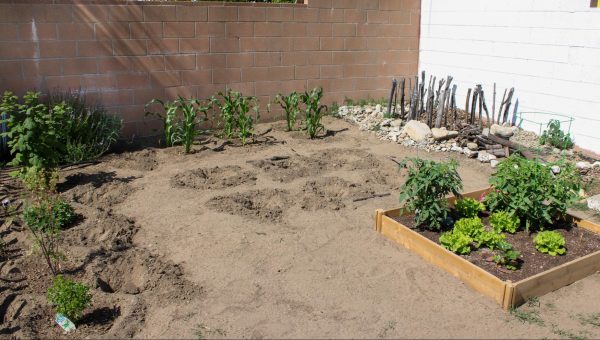 Once you have come up with a design or a basic plan, you must then start an inventory list of all the supplies you will need and the crops you plan to grow. Once you have all your supplies you can start working with the land and getting it prepared to follow your plan.
The hardest part for me is not getting ahead of yourself and just planting straight away. Everything you plant will have different space requirements to develop a healthy root system, for instance a summer squash will generally be recommended to be planted 24-30 inches apart, so take this information into account and do your best to plan exactly where each new plant ends up in your garden.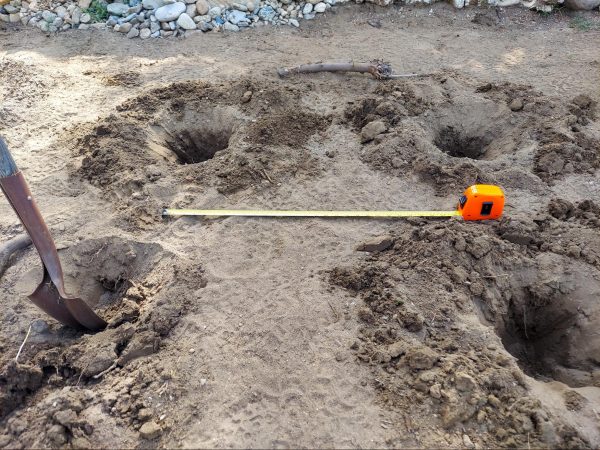 Professor Alica Baugh is also a nursery specialist and propagator in plant sales and collections at the Huntington Botanical Gardens in San Marino, California. Baugh pointed out how important planning is in most aspects of horticulture.
"Planning out a garden is the best way to go, then you can kind of really get plants to the positions in that microclimate where they will be the most successful," Baugh said. "Everyone that we talk to we try to hone in on how that 'right plant right place' methodology is important and how planning your garden ahead of time is the best way to go as far as future success of that garden."
2. Keep track of what gets planted
This next part can be more detailed but it is a very valuable tool. You will want to do your best to keep track of everything you have growing in the ground, containers or even seedlings you have growing for transplanting.
Whether you use an app or create your own booklet, this tool will be crucial in planning what needs to get done each week. Your crops will need special care or attention when they reach certain stages of development – set yourself up for future success by taking the time to take note of all these details. If plants are more susceptible to different pests or critters in your yard, you can note this in your initial planning and prepare accordingly if something detrimental arises.
For example, I have kept a much more detailed account for seedlings that include the types of seeds, exact date the seeds went into the soil and the date when germination first began for each variety. With that info I can then find out how long the seeds should be growing in containers before they are hardened off and transplanted into the soil. Hardening off refers to acclimating seedlings to the outside temperatures and winds before they get transplanted.
At the Huntington Botanical Gardens, the work can be extremely detail oriented. Baugh agreed that record keeping is crucial as well as highly informative.
"I think it's important even in a garden setting to keep records of plants that you planted, so that you can retain the names and understand a little bit more about plants through botanical nomenclature, through their names," Baugh said. "It gives you more of an intrinsic and intimate connection to plants, because ya know we are human beings we love to categorize things and put things in boxes. I think if we know the plant names then from that we can discover where the plant comes from endemically, where does the plant exist in the wild."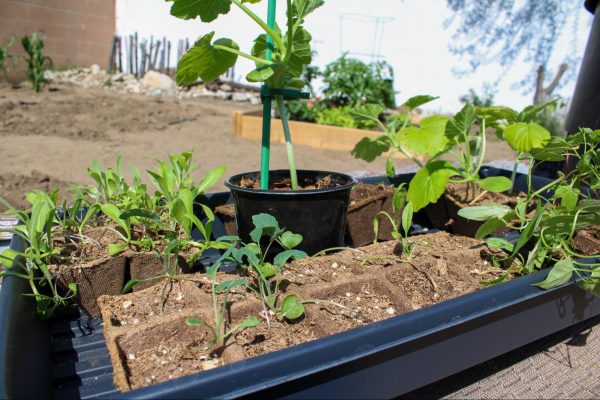 3. Water smart and utilize available resources
Watering seems like a simple enough task but in reality is where a lot of problems can arise for gardeners who are in the beginning stages. I learned the key to watering during my AGOR 1 class, taught by Baugh, which is to water infrequently, but water deeply.
Many people will think plants should get soaked every day but that is not really the case. In fact, overwatering can lead to root rot which can be severely detrimental to your plants and even lead to their demise. You will need to water new plants more often to get them established before temperatures rise, but research what each plant needs so you don't overdo it.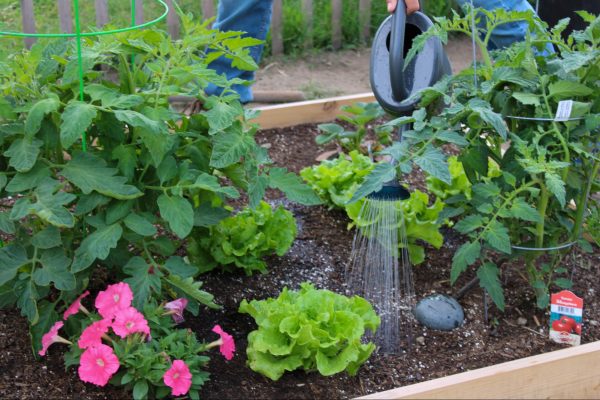 "I think that's a good methodology to use for any plant pretty much. If you're gonna water, make it count," Baugh said. "Then let that soil dry slightly between each irrigation cycle. Because you get the best stewardship of your water resource that way. You give your water a chance to gravitationally move through the soil."
"If you water superficially you are watering everyday and a lot of that water is lost to evaporation and drift because of wind," she continued.
Lastly, utilize all your available resources. Save rocks, tree trimmings and clippings to repurpose and reuse in your garden space. A prime example of this is that in my current garden we have plenty of surrounding trees which get trimmed every single year due to overgrowth. These trees have become valuable resources because we can utilize the branches to make do-it-yourself garden trellis and if we are able to shred the trees the wood chips make for sufficient mulch.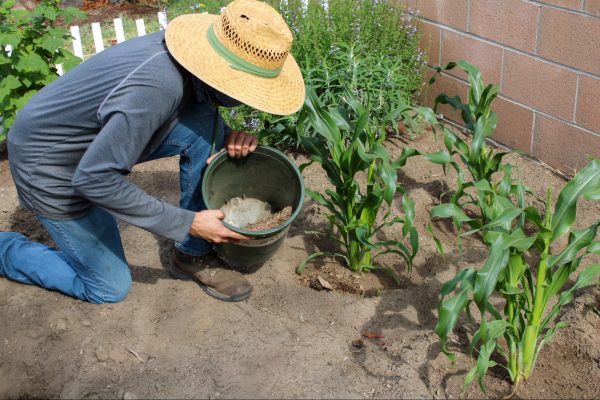 4. Connect to your community
This concept can go as far as you want it to go. Some people prefer to keep their gardens private while others might prefer to use this space of land to help them build better relationships with those around them.
Reach out to friends and family first and foremost, you might be surprised by the amount of people that share your vision. Before you know it, you could have people volunteering time and with enough land and able hands you could provide produce for multiple families.
Baugh commented on how working with plants can create bonds that extend further than the crops we produce.
"Horticulture and gardening is for everybody," Baugh said. "Anytime you have a common love of something, plants especially, I think it really brings communities together."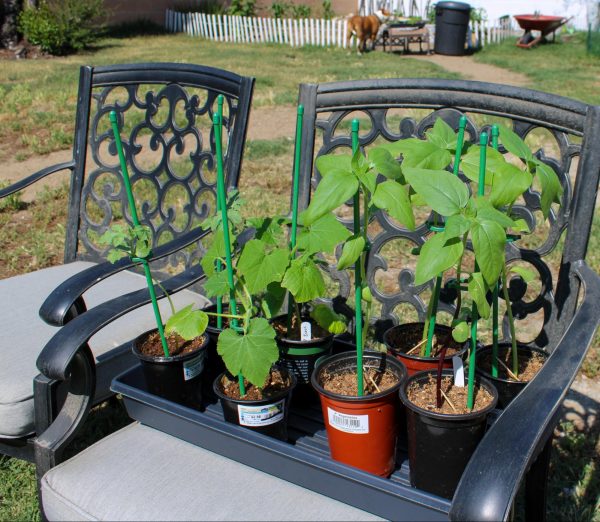 Another useful tool is social media for connecting to people with your same vision. The community can be reached much easier and in my case it only took minimal posts online to attract friends who have offered to volunteer time. Now with more hands working towards the same goals the amount of work we can accomplish has begun to exceed expectations.
5. Set ground rules and a schedule
When you start getting helpers the next reasonable action should be to start establishing some ground rules for the garden and create a schedule.
Establish roles for everyone involved and state what expectations or limitations each role has. It can get confusing when too many people descend on one project. With clear roles and plans you can get tasks accomplished without stepping on each other's toes. Baugh provided a great tip that I will personally utilize regarding planning with multiple volunteers or helpers.
"Establish in your mind and with them as an individual, what they like to do. Because I found what people like to do they do a lot better than what they don't like to do," Baugh said. "You can make certain things like weeding and watering that are more banal or tedious, making those a part of the schedule, breaking it up, but still establish how important those tasks are."
In my brief experience, I have found it helps to coordinate with helpers or volunteers by creating a schedule of when certain people will be attending to help. Having a written schedule or a shareable online document for everyone involved to look at can also help to hold people accountable for showing up. If you have enough space and can schedule one day a week with all available help to get larger projects done, then you will really begin to start seeing the difference the community can make.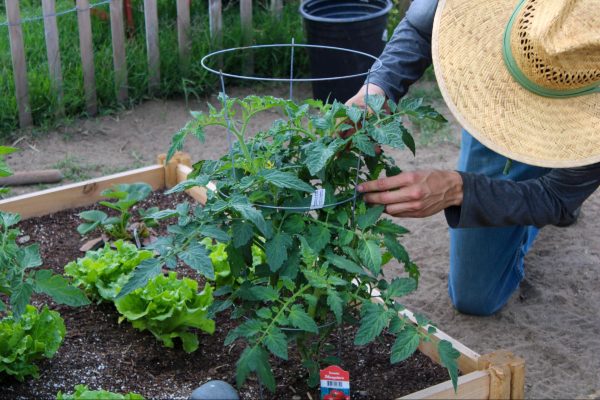 Of course there are much more detailed aspects to dive further into but with these five easy tips, I hope you feel inspired to create your own garden and provide food for the people in your life or in your community.
Don't hesitate to get out there and start building the foundation for what has the potential to be a bountiful future for everyone involved.
If horticulture piques your interest more than just a hobby, the Mt. SAC Horticulture Program offers four degrees and 12 different certificates so you can turn your passion into a career.