In the age of high-speed internet, historical tragedies are not viewed under the same lens of sorrow or empathy by billions on the web. From World War II to 9/11, you can find memes making fun of any event. 
Fortnite's release of Voices of the Forgotten museum, a virtual Jewish museum in the game, had good intentions for raising awareness but failed and now faces extreme blowback.
The creator of the museum, Luc Bernard, wanted to bring this museum to the game to bring awareness to the stories of many Jewish people. "I didn't want to make it seem like people in the Holocaust had a choice," said the 37-year-old British-French video game designer in a Twitch livestream. "It was all pure luck, the people who managed to live."
Admittedly, some of the historical facts and stories told in the museum were pulled directly from Wikipedia. Given Fortnite allows players to create worlds that others can join online, the Museum of the Forgotten is lost among the hundreds of other worlds. It's not directly accessible in the game menu and many users, including myself, had to look up online how to get there.
Although intended as a gesture of learning and raising awareness, to have a Jewish museum in Fortnite is not the right way to bring awareness to Jewish suffering. It's almost impossible to educationally gamify a topic such as genocide and antisemitism. Resources should be put toward renovating real-life museums and organizations fighting antisemitism instead of making this virtual museum. Players in costumes of Justin Jefferson or Darth Vader do not seem to fit the mood for an event about a serious topic around the world.
On the internet, trolls will always be lurking to ruin a moment and digitally instigate anarchy. Right-wing political commentator Nick Fuentes, an avid Holocaust denier, had his followers attack Bernard for releasing the museum on Fortnite.
Thank you so much to my friend who showed Twitter the Nick Fuentes account that had me on a train to Auschwitz and got them suspended.

🙏

This gives me so much hope for the future, and being able to stop the rise of American Nazis. pic.twitter.com/mCIReGwuZO

— Luc Bernard (@LucBernard) August 14, 2023
The best way to aid in educating the masses about Jewish history is by pumping resources into real-life institutions such as the Jewish Museum Berlin, Museum Auschwitz-Birkenau or the American Jewish Committee rather than hoping some gamers stumble upon a museum in the game. Working with established organizations will do a lot more to help people understand the history of Jewish people and their sufferings. 
Since the game's inception on July 25, 2017, Fortnite has been the most streamed game on YouTube and Twitch, peaking with over 78.3 million players worldwide in Aug. 2018. It held major in-game events such a concert from rapper Travis Scott and singer Ariana Grande.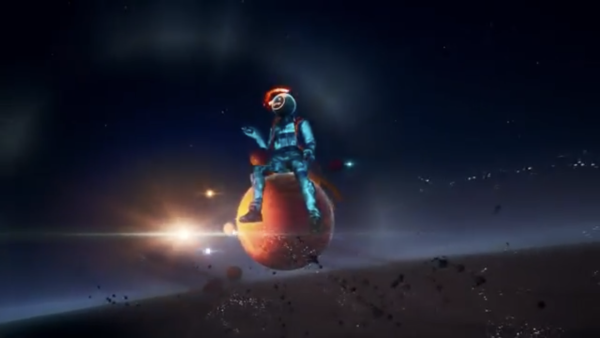 Today, the player base is hovering around 15 million users according to The Economic Times but still remains wildly popular in the gaming community. The game is continuously updated and remains popular on streaming platforms.
With its vast popularity, Fortnite has become a source of several memes and funny moments. From the silly skins in the game to the dances characters can get, it has not been seen as a "serious" video game which has helped increase its popularity.
The suffering and genocide of Jewish people during the Holocaust is well documented and essential when learning about the German warcrimes under Adolf Hitler occupied Germany. There are a multitude of museums and events highlighting the suffering and horrific events that took place toward Jews in Nazi Germany.
In recent years, there has been a rise in antisemitic hate crimes. The Anti-Defamation League's annual audit reported a 36% rise in antisemitic crimes across the U.S. in 2022. It remains an issue that needs more time spent in real life rather than in developing in a video game. 
The best way to combat social issues is to work on them in real life and devote in-person time to work with people. Despite the online world becoming bigger, nothing will ever top human-to-human interaction to solve problems.