Fall Guys: Ultimate Knockout Takes Gaming World by Storm
The new battle royale game by Devolver Digital and Mediatonic has gained mass popularity and is available on PlayStation and PC
PlayStation Plus has been releasing free games monthly for its online subscription holders. Last month PlayStation offered premiere gaming titles NBA2k20, Rise of the Tomb Raider, and Erica. This month's list of games includes Call of Duty: Modern Warfare 2 (campaign mode only), and, Fall Guys: Ultimate Knockout. 
The Call of Duty series needed no introduction for those in the gaming world and PlayStation releasing this for free was nothing to get excited about. Fall Guys, on the other hand, is quickly becoming a hit success.  Gamstat.com  tracks PlayStation 4 users, estimating that 16 million new users are actively playing the game, making it the most popular game in terms of new users. PC users have also added to the game's rising popularity. Engadet.com reports two million players purchased the game on Steam in a five day period. However, the title is not available on Xbox One (sorry Xbox users). 
So what exactly is Fall Guys and what is the fuss about? 
The game starts as a 60 player battle royale that allows users to go against each other in different fun mini-games. The controls are very basic, as well as the game itself. The visuals are very comical in nature and the game is not meant to be taken too seriously. 
How it works is each player controls one small character who competes in foot races with zany obstacles and colorful moving pathways. The goal is to make it to the finish line without "falling." The game is essentially a video game version of ABC's show Wipeout. 
Only a certain number of users get to advance to the next round, and eventually, the last guy to not fall wins.  Since the match has a large number of users the congested pathways create chaos and mayhem that will bring a smile to your face considering all the wacky character skins that the game has to offer. 
The title brings a "Mario Party" type of fun to gamers who need a break from stress-inducing games like FIFA 20's Weekend League, or Call of Duty: Warzone. 
Of course, some may attribute the popularity of Fall Guys to the fact that it's free, but this gamer with over 20 plus years of gaming experience can assure you, this simple game is loads of fun! Playstation Plus subscribers (once again sorry Xbox users) should download it before Aug. 31, since that is the last day it will be available for free. After that, it will cost $19.99, the same price on Steam for PC players.
Leave a Comment
About the Contributor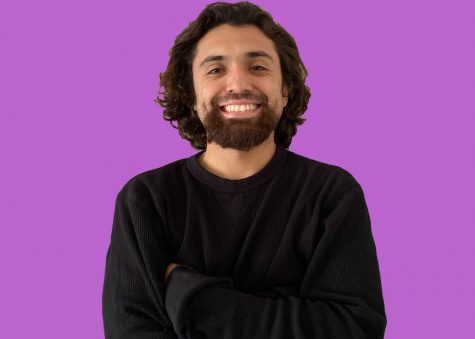 Jesse Espitia, Staff Reporter
Jesse Espitia is the former sports editor of SAC.Media. He has traveled the world to cover soccer or what he calls "futbol." He also covers other sports, politics, local/international news, pop culture and crime.