When Words Fail, Music Speaks
From sheet music to Hollywood Studios, Ryan Cheung embraces improv and the most beautiful instrument ever created
Although he was classically trained, it was through his appreciation of the wild, off-the-rails tempo of gypsy influenced music, and the strikingly grand musical notes of 18th century musician Niccolò Paganini that violinist Ryan Cheung, 23, developed a love for uncertainty, freedom and surprise.
Originally from Hong Kong, Cheung began his musical journey at the age of five when he started singing in different choral groups. At the age of six, he was enrolled in a new music school in Hong Kong called International Christian Quality Music Secondary and Primary school, ICQM, where he received his formal violin training. It was during his twelve years spent at ICQM that he was exposed to the western music world.
With Cheung's classical background, he was accustomed to playing sheet music. Although he recalls classical music as being, "fun and challenging," what bothered him was that the music was not his, but someone else's. It was at Azusa Pacific University where Cheung took a class called "Music and Worship" which exposed him to improvisation.
He appreciates the stress-free and limitless environment that comes from improvising his music, especially enjoying the fact that there is no pressure to be perfect. "Improvisation has been one of my favorite things to do because I feel free and not limited by a score, but only by my imagination," Cheung said.
Cheung enjoys exploring his creative liberties while improvising, as he feels he can show his true colors and tap into a part of him not normally seen. "My sound does reflect who I am," he said. "I am not an expressive or emotional person in general, however, that side of me appears when I play violin."
Cheung explores this creative freedom in his singing as well. "The human voice is the most beautiful instrument that has been created," he said. "The power when voices join force together is strong, and it touches people's hearts on a completely different level than any instrumental music." He continues to draw his inspiration from the ways music can connect people and how it knows no boundaries. Cheung not only plays music and sings, but he teaches violin, viola, and music theory lessons. He hopes to help students improve. "My greatest joy is watching students succeed and unlock their own potential," he said.
Through music, Cheung has been able to travel the world by participating in music competitions and has made many friends along the way. "I have seen how music can transform a group of strangers into a family," Cheung said. "Music's power in connecting people has always amazed me."
Playing music and going to school in the United States has impacted Cheung's career significantly. The opportunities he encountered while working with the APU Chamber Singers took him across the world. "With APU Chamber Singers, I was lucky to represent the U.S. to compete in France and Germany and be part of the headline choir at the Xi'an International Choral Festival in China," Cheung said. He has also been able to perform at the Walt Disney Concert Hall, the Dolby Theatre and record for various artists in studios across Hollywood.
Through Cheung's experiences and interactions with his professors, colleagues, and friends he feels he has been given opportunities that he would have not been given otherwise. "I am currently studying violin with the legendary violinist Heifetz's students," he said. "Without coming here none of that would have happened."
Cheung's passion for music and his drive to pursue his musical aspirations has led him to be a part of different opportunities that others have only dreamt of achieving. More than anything, performing is a way for him to feel joy, happiness and love, especially when playing with others.
Those interested can learn more about him, the lessons he offers or see some of his
performances and listen to his music by visiting his website.
Leave a Comment
About the Contributor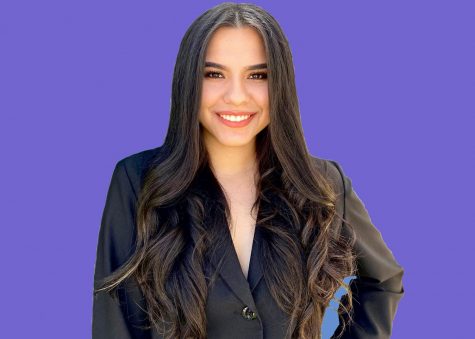 Delilah Perez, Arts & Entertainment Editor
Delilah Perez is the Arts and Entertainment editor at SAC.Media. She is also a part of the editing team of the Latinx platform Somos and is part of the public relations and social media team for the Mt. SAC journalism program and its student publications. Delilah has a passion for writing, and in her free time, she enjoys watching movies, going to concerts, and spending time with her family.