Gamescom – Your One for All and All for One Gaming Fix
Gamescon concluded their first ever completely online convention: here's what happened
For the first time ever, Gamescom was hosted solely online due to COVID-19. The event was four days long starting on Aug. 27 until Aug. 30 and allowed creators to showcase their hard work and bring forth exciting news, such as release dates. Whether you are a console gamer or PC gamer, there is something for you. The convention featured games from AAA studio to indie developers, party-sized competitions to single-player games, family-friendly fun to knock-you-out-of-your-chair horror, different awards and even cosplay contests.
The event was broadcasted in German and English, IGN being the host for English speakers.
Some of the biggest announcements at Gamescom included the winner of best PC game, best role-playing game, best of Gamescom and Gamescom "Most Wanted" was the long-awaited Cyberpunk 2077 which was announced for release at Gamescom on Nov. 19, more than seven months later than its initial release date.
Another big announcement came from one of the longest-running massively multiplayer online role-playing games, World of Warcraft. Blizzard announced its eighth expansion, Shadowlands, which will be dropping on Oct. 27, 2020.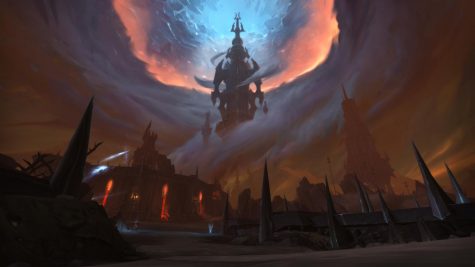 Developer Mediatonic Limited of the recently released game, Fall Guys, also provided a sneak peek trailer announcing that season two is already in the making. Giving players something to look forward to, it will also feature some new costumes and maps based on medieval themes.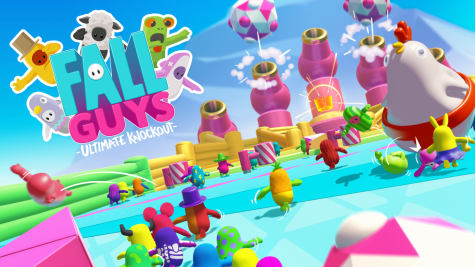 Besides all the new games that everyone has been waiting for, information on the next-gen consoles, both PlayStation 5 and Xbox Series X, have also been sought after. The award for "Most Wanted Hardware/Technology" was given to the Xbox Series X. Many may wonder why, and @astaranx on Twitter might have the reason.
I will answer here why #PS5 didn't even be nominated at #gamescom2020 awards.
Simple, because nobody see it in real yet, ps5 was not there at Gamescom, #XboxSeriesX yes ⤵️ pic.twitter.com/ChxTS3VNaE

— ✖️Astal✖️ (@astaranx) August 30, 2020
The cosplay contest was held on the last day of the show and competitors from different countries submitted their work. Many dressed as characters from video games, for example, World of Warcraft, Skyrim, Witcher 3, Assassin's Creed, God of War, Dark Souls, Overwatch, Bayonetta, and Fable. Other costumes were inspired by movies like "Edward Scissorhands", animes such as "Avatar the Last Airbender", and even fan art of Darth Maladi from "Star Wars".
Best Armor was awarded to Margret Cosplay from Poland as Darth Maladi from "Star Wars". Best Dressed was awarded to Wright Beat Cosplay as Maria Thorpe from Assassin's Creed. Best Overall, third place, was given to Avera Cosplay as The Grey Warden from World of Warcraft with Raahega Cosplay as Valkyrie Kara from God of War. The first-place prize was granted to Oshley Cosplay from Canada as Queen Anduin Wrynn from World of Warcraft for Best Overall costume.
There are many other notable games worth mentioning, such as Ratchet and Clank: Rift Apart for the PS5, still-in-the-making Dragon Age 4, Call of Duty: Black Ops Cold War, The Sims 4: Journey to Batuu is "Star Wars" expansion, Tony Hawk's Pro Skater 1&2, Medal of Honor: Above and Beyond dipping into virtual reality, as well as downloadable content for Borderland 3 and Doom Eternal. For more information on these games and more, check out Gamescom's official site.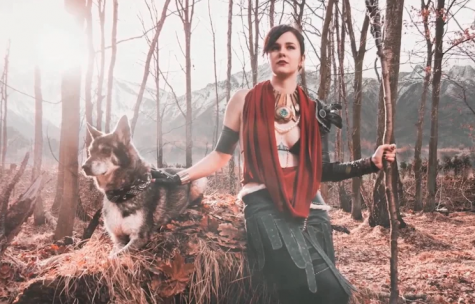 Leave a Comment
About the Contributors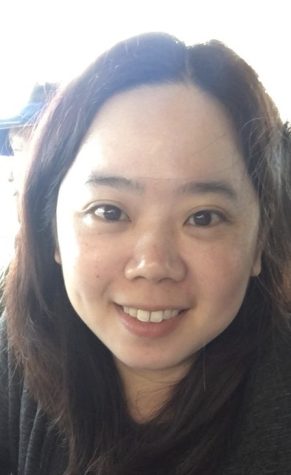 Christie Yeung, Managing Editor
Christie Yeung is Managing Editor and former features and gaming/tech editor of SAC.Media. She falls somewhere between a nerdie or a foodie, or is both. She likes to spend her spare time playing video games, listening to music, and watching funny videos on Youtube. She has a sweet tooth and has no immunity against anything with Nutella on or in it.