Counselor Mentors Students With Mindfulness
Professor helps students and faculty through meditation
Whether it's in the classroom or online, Mt. SAC adjunct professor and counselor Andrea Torres is always willing to help not only her students but also fellow faculty members.
"I always love to connect with students, and just really help guide them through their journey, wherever they are," Torres said. "It's always through telling my own story or just really letting them know that whatever the journey, however long it takes them, it's okay."
Torres understands struggles and being in a difficult situation. From a young age, Torres faced many things that she said broke her.
"My parents had a very challenging relationship. They divorced when I was 13 years old," she said. "Even before that I just faced a lot of different abuse, all types of abuse."
But her parents' divorce was her tipping point. It sent her into the downward spiral which would change the life of the lost adolescent little girl she said she was.
"I connected with a boy, it wasn't the best choice for me," she admitted. "I experimented with marijuana, drinking and then got pregnant when I was 15-years-old, which completely changed my life."
But when she looked at her baby, Torres knew her life needed to change. She was inspired by her sister who is eight years older than her. she went to school and Torres knew that was important.
Knowing she was going to be the only support system for her daughter, she enrolled at Mt. SAC with a 2-year-old at home. "I was an 18-year-old single mother. I knew school was a way to create a better life," she said.
College is a difficult time for many, but being a parent with a young child can make life more difficult. Torres remembers the struggles of juggling work, school and a child, dropping off her daughter at school in the morning while she worked, and having to have her mom pick her up so that she could go to classes after her shift.
"I struggled with a lot of things, different types of addictions, all the while being a mom and going to school," she said. "And then my stuff started coming up, like my traumas and those kinds of things."
Torres wanted help, so she began attending therapy at Project Sister in Pomona. Being a first generation American and going to therapy wasn't easy for her.
"…a lot of our families don't, say 'go get help', because we're seen as crazy, or [we act] like we don't need that," Torres said. "Back then it wasn't something I told anybody for sure. Now I'll go tell everybody."
Going to therapy and school started Torres on a new journey of mindfulness which would eventually change her life. One of the things she attributes to therapy is that it got her reading books as a way to help her heal.
"I read a book called 'You Can Heal Your Life' by Louise Hay, and it started to give me the idea of positive affirmations, and healing yourself through self care," she said.
Torres said that the Therapy started helping her to begin a healing journey, eventually starting her on meditation, mindfulness and breath work.
According to the Mt. SAC health center page, mindfulness is paying attention to our experience in a way that allows us to respond rather than react. It is a quality of inner-stillness that is always available, even when life or circumstances feel out of our control and chaotic.
But even through all her struggles, Torres was able to earn her diploma from Mt. SAC seven years after she started. She transferred to the University of La Verne where she received her Bachelors in Sociology. She would go on to receive her Masters in Counseling and a Master's in Marriage and Family from the University of La Verne.
Torres has been teaching at Mt. SAC for 14 years, and during that time she has seen a major shift for student's mental health.
She said that she had been seeing more and more students dealing with anxiety. "That was even before the pandemic and now with the pandemic it's off the charts," she said.
"What people are going through is very normal. That doesn't mean that we [shouldn't] have any more coping mechanisms out there."
Liana Stephenson, 19, Animal Science major, said that she had started getting more anxiety as a sophomore in high school, but it got worse during her junior and senior years. "It makes me face my feelings. I feel like I can't breathe sometimes, and not being worthy of a person [or] being someone's favorite or first choice."
About a year ago, Torres paired with the student health center to create a weekly program where students and faculty can meditate. According to the Mt.SAC health center page, meditation involves practice that consists of many techniques such as mindfulness and breath work that can help train and condition the mind to be calmer, kinder and patient.
"I really wanted to create a safe space where people would come and connect, and just have those moments of stillness," Torres said. "And really know that your breath, and your body are there for you to access them."
because of the pandemic, the sessions are now being held on Zoom. There are weekly sessions for students and separate sessions for faculty as well.
Chris Salazar, 20, business administration major, attended the Mindfulness 101 session via Zoom because it was offered as extra credit for one of is classes.
"I saw it way more as a way to relax myself cause it had been a long week," he said. "It helped me a lot. It allowed me to relax and get my mind off of school and work for a bit."
"I think people are continuously coming because it's offered weekly, but also the fact that there's access now," Torres said.
"People can come and they don't have to show themselves, they can just come and be there."
Access the sessions can be found at the Mt. SAC Health Center Mindfulness website, where participants can sign up for intimate weekly sessions. Also included on the website are tools to guide a journey towards mindfulness, including a video with instructions on how to meditate.
Leave a Comment
About the Contributor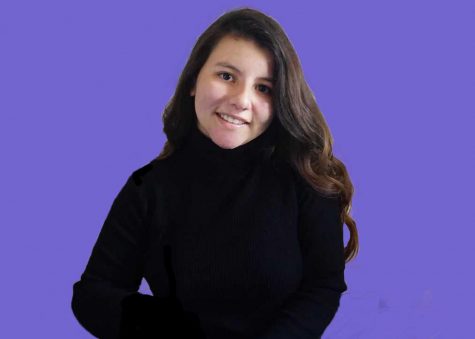 Vanessa Feliciano, Somos Editor
Vanessa Feliciano is the Editor of Somos, SAC.Media's Latinx platform. She can usually be found at the nearest country concert or baseball game. Vanessa hopes to one day be a sports broadcaster.