Stay Haunted but Healthy this Halloween
Drive-Thru Halloween experiences give Halloween lovers a safe way to celebrate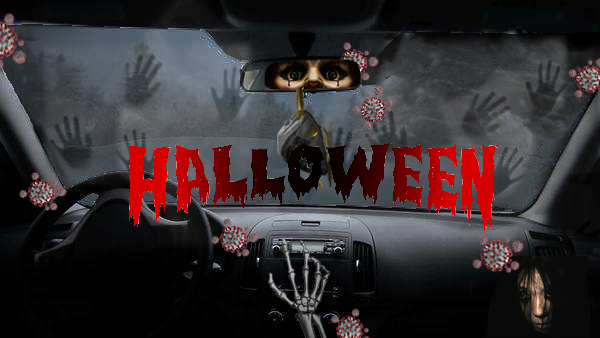 Due to COVID-19, Halloween is "cancelled" this year; but there are still ways for thrill-seekers to get their rush of adrenaline. Prior to the pandemic, amusement parks were usually the long awaited highlight of October that many look forward to attending.
Theme parks would open their doors after hours for people to explore haunted mazes, shows, and attractions. Such events have been appealing to many since they are interactive and up close but for the safety of the public, but they will not be an option this year. As a result, Knott's Berry Farm has cancelled their Halloween event, Knott's Scary Farm, in response to COVID-19 as well as Universal Studios with their event, Halloween Horror Nights.
Drive-thru Halloween experiences are now the go to option in hopes of achieving a similar scare experience. These drive-thru events abide by safety regulations of social distancing and people can still get into the Halloween spirit. Here are a few drive-thru Halloween experiences that will give the public a sense of normalcy this season.
LA Haunted Hayride
The LA Haunted Hayride, which is usually held at Griffith Park, will be held at Bonelli Regional Park in San Dimas, near Raging Waters. This event has been developed into a drive-up experience and is open on select nights which started from Sept. 25 and will end Nov. 1. As guests enter, they will drive down a stretch of road that leads to the show. The show will be featuring a multimedia story displayed on a 40 foot screen all while different creatures featured in the story run amuck and visit the cars at a safe distance. There are five different ticket types that guests can choose from and the prices range depending on which tickets are selected. Tickets are reservation based and must be purchased online.
Urban Legends of Southern California
This event will be held at the OC Fair & Event Center in Costa Mesa and offers guests the opportunity to experience immersive storytelling and terrifying sights. The Urban Legends of Southern California will be open Wednesday through Sunday from Oct. 1 to Nov. 1. As guests drive through this experience they will be entertained by live performances from the safety of their cars. They will also experience three interactive show zones that will feature an immersive light show, sounds, special effects and monsters. For vehicles with five guests, tickets will start at $49 per vehicle, whereas for vehicles with six or more guests, prices start at $69 per vehicle. Those interested in learning more about the event or want to buy tickets can do so online.
"Stranger Things" The Drive-Into Experience
Join the gang from Stranger Things and all the fun at the Starcourt Mall. This event will take you back to 1985 as you relive some of the best scenes from the "Stranger Things" Netflix series. From the safety of their cars, the public will be able to move through various sets, encounter favorite characters and uncover secrets along the way. These sets will have impressive special effects, including audio and visual. Partake in the hour long show that will occur this October in Downtown LA. Ticket prices vary as well, depending on how many people will be in the vehicle. Tickets start at $59 for two people in one car, but there are also other options for VIP Access. Tickets can be found online for anyone who wants to learn more about this event.
Leave a Comment
About the Contributor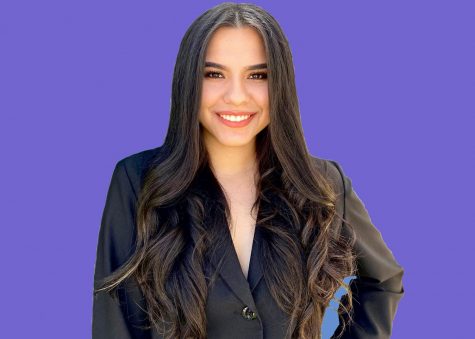 Delilah Perez, Arts & Entertainment Editor
Delilah Perez is the Arts and Entertainment editor at SAC.Media. She is also a part of the editing team of the Latinx platform Somos and is part of the public relations and social media team for the Mt. SAC journalism program and its student publications. Delilah has a passion for writing, and in her free time, she enjoys watching movies, going to concerts, and spending time with her family.