Alexandria Ocasio-Cortez Streamed Among Us on Twitch
AOC is using Twitch to encourage voting
On Tuesday, Congresswoman Alexandria Ocasio-Cortez, also known as AOC, had taken over the Twitch community. She played the popular game Among Us alongside fellow Congresswoman Ilhan Omar, as well as notable streamers Pokimane, DrLupo, Disguised Toast and more.
The commotion started the day before when she asked Twitter if she should play Among Us on Twitch, in support of the Get Out the Vote initiative. It received more than 15,000 replies and 40,000 retweets as people tried to join in on the game.
Anyone want to play Among Us with me on Twitch to get out the vote? (I've never played but it looks like a lot of fun)

— Alexandria Ocasio-Cortez (@AOC) October 19, 2020
Before she started her stream, she tweeted the purpose of the stream was to help people exercise their rights using the website iwillvote.com and, "officially declare orange sus."
https://twitter.com/AOC/status/1318654866454175745
"Please, don't let me be an imposter," she said before the first game.
Within the 3 hours and 30 minutes of her first live stream on Twitch, she had attracted over 435,000 viewers.
During her stream, she talked about using iwillvote.com and planning out voting.
"Please again, make sure you are registered to vote, make your plan to vote," she said.
Toward the end of her stream, she talked about healthcare with Pokimane, who is from Canada, and Hbomberguy, who is from the United Kingdom. Residents of the United Kingdom have a publicly-funded healthcare system called the National Health Service, while Canadians have a system of universal healthcare called Canadian Medicare. Both are contrary to the United States, whose healthcare facilities are largely controlled by businesses in the private sector.
Pokimane said, "in Canada, I have never heard of people struggling so much just from a doctor's visit."
"You go to the doctor and you say you have this problem, and then they prescribe you the medicines and then you just go pick it up," Hbomberguy said. "And then that's it."
Ocasio-Cortez said one of the reasons that it is difficult for this to happen in the United States is because people do not believe it is possible.
To end her stream she said, "for everyone watching, just make sure you have your voting plan put together, voting plans are sure important because people who make a voting plan are more likely to vote. It's shown."
Whether you are a registered voter or not, Ocasio-Cortez said that, "if in the next 10-12 days, you can just make a habit of asking as many people as you can, 'what's your plan to vote?' or 'what's your voting plan?' it really helps people figure that out on themselves."
"Let's go! Take back our democracy," she added.
She ended with more than 625,000 followers and over 5 million views on her broadcast video.
Leave a Comment
About the Contributor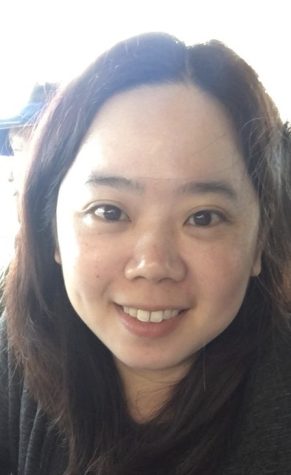 Christie Yeung, Managing Editor
Christie Yeung is Managing Editor and former features and gaming/tech editor of SAC.Media. She falls somewhere between a nerdie or a foodie, or is both. She likes to spend her spare time playing video games, listening to music, and watching funny videos on Youtube. She has a sweet tooth and has no immunity against anything with Nutella on or in it.