4 Ways to Celebrate Día de los Muertos
Dia de los Muertos comes right after Halloween. Welcome your loved ones back with these ways to celebrate and participate
Día de los Muertos is a holiday that dates back to ancient Mesoamerica, with the Aztec, Maya and Toltec. The holiday is a celebration of life and loved ones who have passed. While many think of Día de los Muertos as the Mexican version of Halloween because of their close proximity, the themes are actually very different. Halloween is a holiday for everyone that celebrates dressing up and having fun in costume, but began as a way to scare away ghosts, which many believed were able to roam the world for that one night, while Día de los Muertos is a holiday dedicated to honoring those who are no longer with us.
It is said for this one night a year, their spirits are able to travel into the land of the living and be with their loved ones. Nov. 1 is known as All Saint's Day, to honor children. Nov. 2 is known as All Soul's Day, to honor adults. Typically, Día de los Muertos is widely celebrated on Nov.1.
For that reason, their families prepare their favorite meals, and make ofrendas for their long anticipated return. This way they have no problem finding their loved ones. Family members dress up, sing, rejoice and await the arrival of loved ones in bright, lively displays.
Check out our guide for some fun ways to celebrate as Día de los Muertos approaches.
Check out a Día De Los Muertos Movie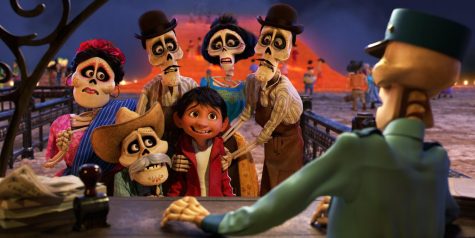 Watch a family-friendly film that is both educational and fun. Some great ones include Disney Pixar's Coco, released in 2017, that celebrates culture, history and music.
The film has been critically acclaimed for its visuals and storyline. It is a great way to introduce the theme and meaning of Día de los Muertos to children, and teach them to appreciate and embrace their culture and the celebrations that go along with it. Another great film is The Book of Life, released in 2014, that includes similar visuals and the theme of Día de los Muertos.
Reminisce on Memories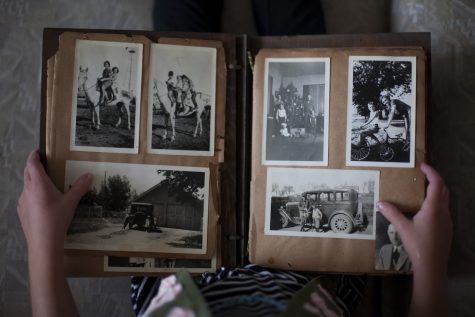 The holiday itself is meant to honor and remember the time that we had with loved ones before they passed.
Pull out the scrapbooks, photo albums and video tapes. Recall old memories, tell them to younger generations that may not have had the opportunity to get to know them in their life.
Make their favorite foods. Keep their memory alive.
Make Sugar Skulls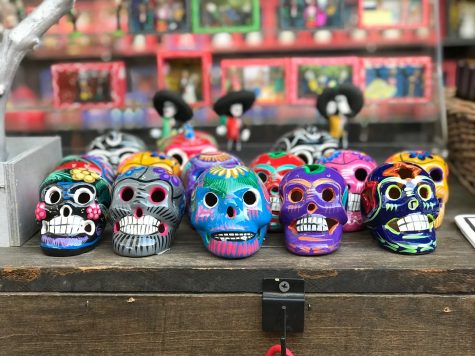 Create your own sugar skull, or calavera, and make it a fun activity for the whole family.
Molds can be found online or even at your local party store and can be made with just a few ingredients already in your home: sugar and water. Combine the two until you reach a consistency similar to that of a sand castle. Then, pack the mold tightly, or create the shape of the skull with your hands, and bake at 200 degrees for about 30 mins. After your sugar skull is completely cooled, you can decorate with icing in different colors and use your sugar skull to decorate your ofrenda.
It is also tradition to label the skull with the person you are hoping to return. Check out SOMOS' take on sugar skulls here here for our how-to.
Make your own Ofrenda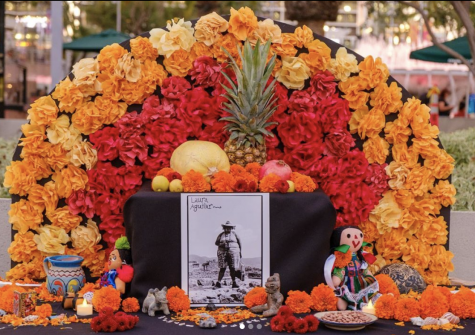 Gather up the whole family to bake a favorite recipe, pull out the photo frames, and make your own decorations for your ofrenda.
Chances are you probably already have everything you need to decorate. Of course, the most important being photos of loved ones passed.
Next, use florals and papel picado to decorate. You can even make your own banners and flowers using tissue paper and cardstock. You can also add foods that your loved ones ate frequently. Add your homemade sugar skull and before you know it, you have made an ofrenda.
Leave a Comment
About the Contributor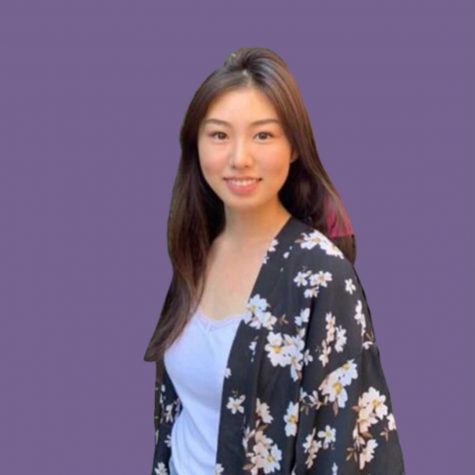 Louisa Guo, Illustrator
Louisa is an illustrator and designer for SAC.Media and Substance Magazine.