Young and Healthy? Here's What Catching COVID-19 Is Like.
Two Mt. SAC students share their experience with COVID-19.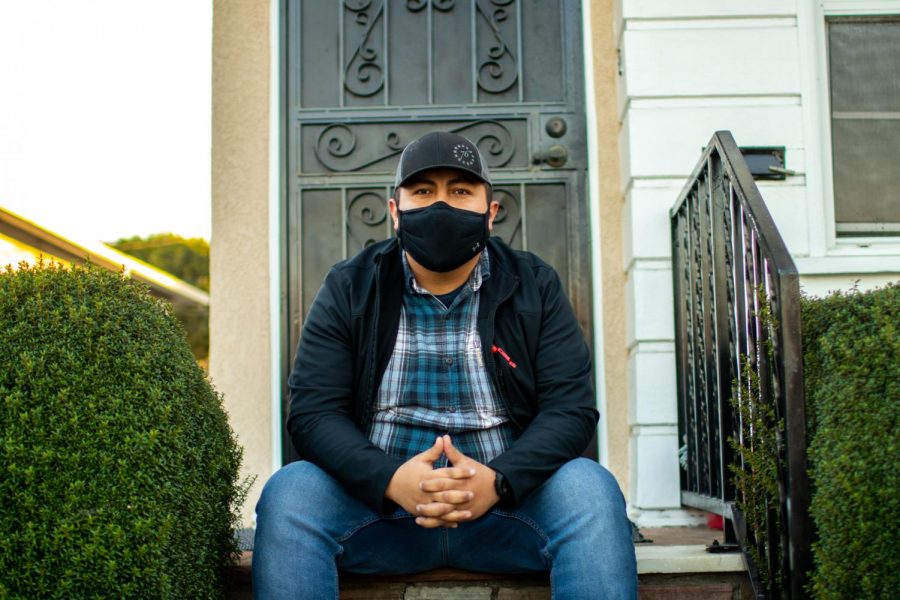 Fever, constant fatigue and body aches are symptoms of a COVID-19 infection. Trauma, paranoia and a concern for loved ones are consequences of a COVID-19 recovery.
While people younger than 35 are only 1% of all deaths in the United States due to COVID-19, battling an infection is not something two Mt. SAC students wish upon anyone, or want to risk spreading to more vulnerable people.
Fast-Food Infection
Antonio Solorio, 21, was at work in Baldwin Park when he contracted the virus. He was always cautious to prevent putting his family at risk, and would only travel between home and work when he left the house. He kept a bottle of hand sanitizer, a pack of disinfecting wipes, gloves and masks in his car, and would even jump straight into the shower upon returning home.
Even though there were safety measures put in place at his work – marking areas to keep customers 6 feet apart and employees wearing masks and gloves – they weren't enough to make him feel safe. He was a cashier and his work still hadn't installed a safety glass, which put him in direct contact with customers.
"Some people didn't like the fact that there were rules," Solorio said. "People ignored the 6 feet rule, they would lean into the counter. The fast food industry gets packed with a lot of people."
It was the week before Father's Day when Solorio began to feel symptoms. He was at home finishing assignments for school when he experienced a headache, which he brushed off as being tired from work. When we awoke on Monday, the headache was still there. He didn't want to assume the worst, so he took a Tylenol, which subsided it for a short while.
When the headache continued into Tuesday he decided to get tested at a doctor's office, where they told him to quarantine until his results came. He received a positive result the next day.
"I couldn't get a hold of myself, I started crying," he said. He remembered thinking, "I have two little brothers. How are they going to survive without me? I help out my parents. How are my parents going to survive without me?" as though he had already succumbed to the virus.
Solorio spent three weeks alone in what used to be a room shared by all three brothers. His family left food on the other side of the door on a chair, he thoroughly cleaned the shared bathroom after each use. Even though he was receiving an outpour of concerned texts from family and friends, he felt alone. His family joked about him always wanting his own room, but he would respond, "yeah, but not like this."
After five days of headaches and a runny nose, Solorio's symptoms ceased with the help of Tylenol and medication from his doctor. He considered himself lucky for not developing worse symptoms, which he attributed to seeing a doctor right away.
"When I got out, I was more scared than happy because I thought I still had it," Solorio said. "I was paranoid that I would give it to people still."
Office Outbreak
Salvador Mendoza, 32, was working in his essential position in food safety and quality assurance, located in Pico Rivera, when there was an outbreak at his office early September. Fifteen employees had contracted COVID-19.
Mendoza suspected that the vice president of the company was the main vector because he would often walk around the office without wearing a mask while checking up on the staff.
Knowing a number of his coworkers were sick, Mendoza decided to get tested just in case. He went in for a test Sept. 3, and received a positive result Sept. 4, a Friday.
The day after receiving his results, Mendoza started feeling lightheaded, which he described as the same lightheadedness from allergies. The feeling went away by the start of the next week but was replaced with a high fever, which lasted until that Wednesday and managed with Tylenol.
On that Thursday during a short trip to Walgreens for herbal teas and over-the-counter medicine, he had difficulty breathing from simply walking across the parking lot.
"Then I got cold sweats on Thursday and Friday, and I remember the vice president also had cold sweats," Mendoza said. "On Saturday I had no symptoms."
He returned to work after 12 days of isolation.
"I started isolating as a precaution. I have one roommate, plus, I didn't want to give it to my dad when he occasionally comes over because he's in the vulnerable age group." Mendoza continued, "I'm mad that I got it from work – that was supposed to be the safest place. We have all these guidelines from the state and county, and I feel like I got let down."
Mendoza tries to stay active and keep his mind distracted from worries about the illness, but his biggest concern is the long-term effects.
"I'm afraid of blood clots. A lady at work's brother got COVID a couple months ago but it was a mild case. He got it again [in September] and [also got] ulcers."
Do It for Others
Although Solorio and Mendoza are fully recovered from their infection, both share a fear of what is still unknown about the virus, specifically about catching it again, and transmitting it to their loved ones.
Solorio eventually quit his job at the fast-food restaurant.
"I couldn't promise myself to do a good job because I was paranoid and stressed," Solorio said. "I'm looking for new work but I'm not in a hurry. I'm still trying to pick myself up and not be paranoid."
Mendoza finds time to enjoy things. He still goes out for drinks with his friends.
"People gotta live. I'm OK with that, I go out, too." He continues, "but be responsible. Be mindful of your surroundings. Take a test, they're free, because you don't wanna live with that remorse. And don't do it for yourself, do it for those around you."
About the Writer
Monica Inouye, Politics Editor
Monica is the politics editor at SAC Media. She accidentally leaves her mic unmuted and then uses the baby voice at her dog in front of everyone.