Sitcom Christmas Episodes Worth Rewatching
As we are in the holiday season here are some shows to help you reminisce and get that nostalgic holiday feeling back
With Christmas in the not so distant future, it is the time of year to reminisce and reflect. Many times the shows we watch and certain episodes give us a nostalgic feeling. Whether you want to laugh or just try to get that warm holiday feeling back, it can all be achieved by watching some of your favorite holiday episodes.
The Office
"Christmas Party"
Season 2, Episode 10
In this Christmas episode of "The Office" not only do we see Michael and Dwight bring a Christmas tree into the office but Michael also hosts a Christmas party for the staff. As usual his plans don't always pan out seamlessly and this is one of those times. His gift-giving plan goes wrong when everyone's gifts get swapped when deciding to have a gift exchange when he didn't like what he was gifted. Such a series of events leads to a hilarious Christmas office party.
Parks and Recreation
"Christmas Scandal"
Season 2, Episode 12
An episode of Parks in Recreation simply isn't an episode unless Leslie has to fix some kind of problem or misunderstanding. Even in a Christmas episode this holds true. In this episode, Leslie finds herself in the midst of a sex scandal after having a meeting with a disgraced councilman. With the scandal going on, Ron offers to cover for Leslie for a day and during this day he realizes how much work she actually does. Though a sex scandal is brought up the episode is filled with Christmas nonetheless.
Brooklyn Nine-Nine
"Yippie Kayak"
Season 3, Episode 10
In "Brooklyn Nine-Nine," getting into trouble is not a rare occurrence on the show and although it's Christmas, they still manage to run into some trouble. Such trouble occurs in this episode when Jake, Charles and Gina are out doing last minute Christmas shopping. Terry is spending time with his family and wants to make it through the holidays without a call from the precinct. As police officers, you would think that things would be less problematic for them, but things don't always go as planned, not even on Christmas.
Friends
"The One With The Monkey"
Season 1, Episode 10
The show "Friends" has its fair share of Christmas episodes throughout it's airtime over the years, but the one that kickstarted them all is the episode "The One With the Monkey." Although the episode is focused mostly on New Years Eve, it is still during the holiday season. Within the episode, the friend group decides that they will celebrate new years with no dates. However, as the new year approaches they all break that promise except for Ross. Ross ends up bringing his new pet monkey, Marcel. Overall, the episode is filled with laughs and nostalgia where the friends ultimately learn a lesson about friendship during the holidays.
Grey's Anatomy
"Grandma Got Run Over by a Reindeer"
Season 2, Episode 12
A lot happens in "Grandma Got Run Over by a Reindeer." In this episode we see Christina and Dr. Burke's religious differences are clear when they take on a patient who refuses a heart transplant. All while this is happening, the interns help Alex prepare to retake his exam around the holiday season. As Christmas is the time to reflect, in the episode Meredith reminds Izzie about the true meaning of Christmas. This episode allows realizations about the holiday season to occur and is one worth rewatching or watching if you haven't already.
Leave a Comment
About the Contributor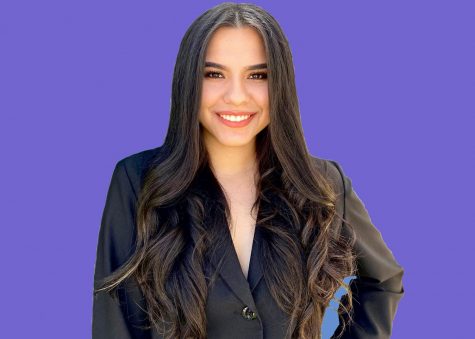 Delilah Perez, Arts & Entertainment Editor
Delilah Perez is the Arts and Entertainment editor at SAC.Media. She is also a part of the editing team of the Latinx platform Somos and is part of the public relations and social media team for the Mt. SAC journalism program and its student publications. Delilah has a passion for writing, and in her free time, she enjoys watching movies, going to concerts, and spending time with her family.