The Queen's Gambit: Netflix's Checkmate
"The Queen's Gambit," Netflix's new highly-praised limited series, gives audiences something to love and critiques something to pawn-der
*WARNING: SPOILERS AHEAD*
Based on the 1983 book by Walter Tevis, "The Queen's Gambit," directed by Scott Frank, follows the life of orphan chess prodigy Beth Harmon as she comes to age during the Cold War era. In the first episode the audience is given a quick peek into Beth's life as an adult, foreshadowing destructive tendencies, before being transported back into her childhood. The origin story of how she is orphaned is revealed, but the truth behind it remains a mystery to discover throughout the series. Nonetheless the audience sees Beth's perspective growing up in an orphanage, dealing with the trauma of her mother's death, falling into addictive habits and discovering her love for chess. The series goes on to follow Beth's life after her adoption and showcases her growth as a world-famous chess player, whilst struggling with her past, sobriety, love and womanhood.
The entire cast gives astounding performances in their portrayals of Tevis's characters. Anya Taylor-Joy, who plays Beth, exhibits incredible range throughout the series; from stone-cold, confident chess state champion to a blubbering, hungover mess at the bottom of the bottle. The supporting cast is able to shine just as bright with in-depth performances by Moses Ingram as Jolene, Bill Camp as Mr.Scheibel, Marielle Heller as Alma Wheatley, Harry Melling as Harry Beltik and Thomas Brodie-Sangster as Benny Watts.
Scott Frank keeps a plot centered around something often considered boring, like chess, interesting by using differentiating cinematography and aesthetics. Each chess game showcases different camera angles and visuals aligning with the emotional aspect of the game. For example, Beth's first game with Benny Watts in episode three, "Doubled Pawns," where the camera circles the table as to show Beth's slow downward spiral towards resignation. The aesthetic changes as time passes with the coming and going of the 1950s to 1960s trending shapes, silhouettes and decor. Frank is able to portray some of these more gaudy styles in such a way that's enticing to the audience.
Netflix has received widespread approval for their portrayal of this piece; earning relatively high scores among critics. Rotten Tomatoes even gave the series a 99% average on their "tomatometer". But this doesn't mean that the series is the epitome of perfection, or void of any criticism.
The fact of the matter is the cast's performances and well thought out direction is what drives the show. The writing, even from the beginning, tends to brush over dark and interesting themes without ever really addressing them. Beth's addiction is often veiled by aesthetically pleasing visuals and then easily combated by a fairy-godmother-like interaction. She also never truly comes to terms or even addresses her trauma involving her mother and then her stepmother. The entire Townes story line is seemingly important early on in the series but falls flat in the end. Even the most important aspect of his character, which is his homosexuality, is too subtle to notice or care about. Yet the audience is supposed to be excited about their random reunion in Russia. The overall ending of the series felt unsatisfying and left more to be desired; it all just seemed too clean cut. She got sober, got help from her friends, beat the Grand Master of the world and that was it. No followup of events after; no dealings with addiction and trauma. In the words of Benny Watts, "…if you keep doing this you're going to end up washed up by the time you're 21." Perhaps she did, we'll never know.
Regardless of these minor flaws, "The Queen's Gambit," is an intriguing and surprisingly entertaining ride through the stylized world of chess.
Leave a Comment
About the Contributor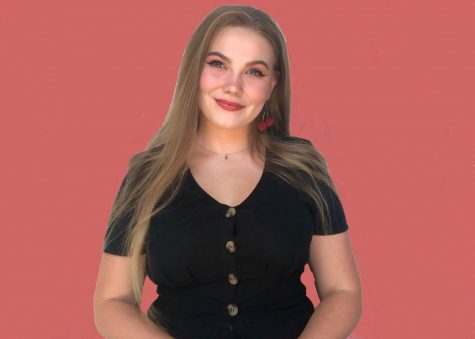 Jaylen Minnich Hall, News Editor
Jaylen Minnich Hall is the news editor for SAC.Media. She is student at Mt. SAC majoring in journalism and hoping to have a career in A&E news.