What's Happening with the Impeachment
An update on former President Donald Trump's impeachment.
Today, the second impeachment trial of Donald Trump was formally set by the US Senate on the charges that he helped incite the riot at the Capitol on Jan. 6. The formal article of impeachment is a charge of incitement of insurrection already approved by the US House of Representatives.
The trial is set to take place in February in order to allow Joe Biden time to install his cabinet and pursue his legislative agenda. Biden has already been actively working on legislation.
I gave you my word as a Biden — and I kept that word. pic.twitter.com/MdpmoTvTXT

— President Biden (@POTUS) January 24, 2021
By Feb. 2 Trump's legal team must submit an answer to the article; the same day House managers must provide their pre-trial brief. To allow the trial to begin, Trump must have a pre-trial brief by Feb. 8. The House will then have until Feb. 9 to rebuttal which will quickstart the trial.
Kamala Harris could possibly lead the proceedings of the trial as the constitution only stipulates that the chief justice must preside over the trial of a current president. Chief justice of the supreme court, John Roberts, already oversaw Trump's first impeachment trial in February 2020. He could decline to preside over this trial. The task then, would likely fall to the president of the Senate: Vice-President Kamala Harris. If she declines to be a part of the proceedings then the job could fall to Patrick Leahy, a Democratic senator from Vermont and the Senate president pro tempore.
At least 17 Republicans would have to join all 50 Democrats to convict Trump. If convicted, Trump could be blocked from ever holding public office again. A majority vote would be needed to block him from holding "any office of honor, trust or profit under the United States."
Trump is the first President in U.S. history to be impeached twice as well as first to be impeached while out of office.
Cesar Gonzalez, 30, Mt. SAC journalism major said this trial is history in the making.
"Sometimes I have to remind myself that I'm currently living in these times," he said.
Gonzalez said that it doesn't surprise him that Trump is being impeached twice and that karma catches up to everyone, even those in authority positions.
"The riot he caused was a disgrace to all Americans," he said. "I'm somewhat ashamed to know that the individuals who participated also live in this country."
About the Writer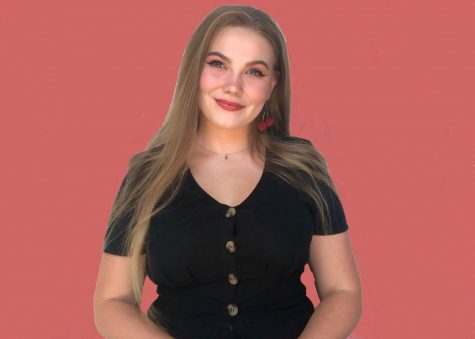 Jaylen Minnich Hall, News Editor
Jaylen Minnich Hall is the news editor for SAC.Media. She is student at Mt. SAC majoring in journalism and hoping to have a career in A&E news.