Faculty Feels Left Out by Board of Trustees
Faculty are feeling left out by the board as decisions are made without them
Last night during Mt.SAC's Board of Trustees'  regularly scheduled meeting, representatives of the California School Employees Association CSEA and Faculty Association FA made it clear that certain campus decisions were being made without proper consideration of staff. 
The campus made a decision two weeks ago to bring back over 100 sections of courses to an in-person modality in Spring 2021, which would increase the personal exposure risk of faculty and students to COVID-19.
CSEA 262 classified employee, Robert Stubbe, said he felt concerned about the sudden decisions. 
"We found out about it rather incidentally," he said. "CSEA 262 is beginning to feel left out of the process of planning for the return of campus and making important decisions, such as the plan for vaccinating employees." 
Cabinet notes from Feb. 2 show that the cabinet had decided to make the vaccine mandatory for all employees without first discussing the issue with any of the employee unions.
Robert Stubbe reminded the board that the legal opinion of Liebert Cassidy Whitmore  advised the district saying, "districts must provide employee organizations with notice and an opportunity to bargain any decision that directly relates to a matter within the scope of representation and must do so before making such a decision."
Stubbe also mentioned concerns about the district's attempt to end CSEA 651's current hourly callback pay and replace it with a lower daily stipend. CSEA 651 mainly consists of custodial staff and ground-keeps.
Faculty Association representative Joan Scholars said that the FA is standing firmly with CSEA 651.
"All employees should be safe and secure on this campus and for those employees who are coming to campus on a daily or regular basis, they deserve hero pay. The city of L.A. is passing a resolution to pay grocery workers and other frontline workers an increase of $5 per hour to show their gratitude. Mt. SAC seems to be wanting to do the opposite. They want to take away a temporary increase [from] our frontline workers who control the cleanliness of our classrooms, our labs, and our office spaces," she said.
"They do so much more for everybody in education," she said. "We couldn't exist without our classified partners." 
She reiterated that the FA fully supports CSEA 651 about their safety on campus and livelihood pay and CSEA 262 in their concerns about decision making.
Other matters discussed included a new dual admission program coming in 2023, emergency grant qualifications and new funds to CalFresh.
Jill Dolan, public affairs representative, explained that a bill is being watched that would create a dual admission program that would guarantee first time community college freshmen a spot as an undergraduate at a CSU or UC campus of their choice starting 2023. To remain eligible for the program students would have to graduate with an associates degree or its equivalent within two years. 
The Golden State Stimulus plan provides the community college system a package of emergency grants worth $100 million. These will be allocated to districts based on the headcount of number of students who received a fee waiver and DREAMers. The chancellor's office usually distributes those funds to full-time students, but many students have switched to part time due to COVID-19. Dolan said that the school would be advocating to change that requirement. 
The chancellor's office will allocate $3.1 million to community colleges to increase student applications for CalFresh benefits. The funds will be used to create outreach materials, host events, support equipment needs, support application assistance and hire staff.
The next Mt. SAC Board of Trustees meeting will be held on March 10. 
Leave a Comment
About the Contributor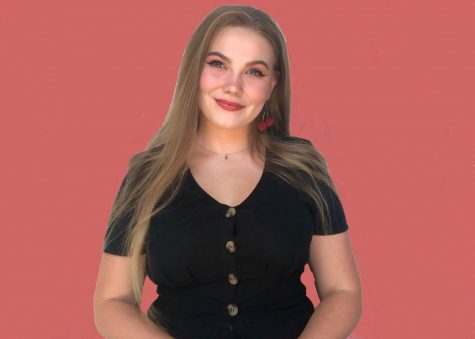 Jaylen Minnich Hall, News Editor
Jaylen Minnich Hall is the news editor for SAC.Media. She is student at Mt. SAC majoring in journalism and hoping to have a career in A&E news.