Editor's Favorite Hispanic Restaurants
SAC.Media editors tell you which Hispanic restaurants to eat at during this pandemic.
From morning tamales to late night tacos, food has always been a big part of Hispanic culture. Since the pandemic started in March, small businesses have been struggling to keep afloat, including our favorite locally owned Hispanic restaurants.
According to the U.S. census, 85.3% of small businesses in the accommodation and food services sector have experienced a negative effect due to COVID-19. Some small businesses are even having to shut down.
It is important that we come together as a community to order from struggling local restaurants. Here are some of the SAC.Media Editor's favorite local Hispanic restaurants you can support.
Taqueria Mora is a small Mexican restaurant located in Chino Hills. It has a score of 4 out of 5 stars on Yelp. According to Arts and Entertainment editor, Delilah Perez, "Their tacos and carne asada fries are super yummy. My go to orders are the carne asada fries or four carne asada tacos. I like it because the flavor of their food never disappoints."
This traditional Mexican restaurant is located in Covina. Fonda Don Chon has an extensive menu that has everything from seafood to breakfast, and they also do takeout and delivery. Cesar Gonzales, opinion editor, loves the Supreme Molcajete. He explains that it is "cooked in a rock bowl with cheese, nopales, shrimp, chicken and beef."
If you like seafood then El Pirata in Diamond Bar is the place for you. They have dishes like Campechana, which is a shrimp and octopus cocktail. They even have non-seafood dishes as well. Features editor Kristen Sanchez loves the Chilaquiles. She says, "It's so filling, so cheap, and it's such a comfort food for me. Eat it with their menudo and it's the perfect breakfast when my grandma isn't around to make it for me."
This Ontario taqueria has everything from tacos to sopes, burritos and tortas. Out of 88 yelp reviews it has an average score of 4 out 5 stars. News editor, Jaylen Minnich Hall, says "This place is amazing. Everything is bomb. The meat is super high quality. It's my favorite place to go whenever I'm having a late night out because it closes at 3 a.m. Even when it's late it's packed with people!"
This Mexican restaurant in Chino was just able to expand and add a new location in Jurupa Valley. "I'm there for the brew, the micheladas and the margaritas but the food is also amazing. Can't go wrong with their Casa fajitas plate or their tortilla soup and it's also the only place locally where you can get quality sopitos," John Athan, sports editor, said, "I love it because its family owned and their recipes are straight from Jalisco. Their presentation has always been about taste and quality, which has helped them grow even more."
This place is perfect for vegans who love Mexican food. They have both vegetarian and vegan options available, and some of the dishes are even gluten free. Borreguitas is located in Pomona. They have dishes like vegan pozole and cauliflower ceviche tostadas, and all of the dishes are reasonably priced. Monica Inouye, managing editor, said, "I don't eat meat and they have a vegan menu. I really love their street tacos."
Rambo's tacos is a taco restaurant located in West Covina. It does both delivery and takeout, all at a reasonable price. It has typical Mexican dishes like tacos, burritos, tortas, and tostadas. They even have some breakfast options. Editor-in-chief Abraham Navaro, recommends the tacos de tripas. "Not everyone likes the idea of eating intestines, but with lime, onion and green sauce you can't go wrong with Tripas!"
La Puente Bakery is much more than just a bakery – it is a full restaurant. They carry dishes like menudo, huevos rancheros, and even birria. They also have all types of mexican baked goods like conchas. They have done every single one of my birthday cakes, even my first birthday. Their baked goods are great, but I love the torta de asada.
Leave a Comment
About the Contributor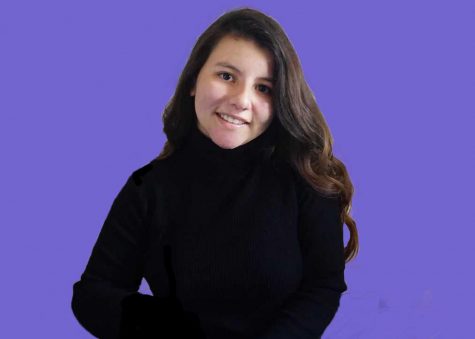 Vanessa Feliciano, Somos Editor
Vanessa Feliciano is the Editor of Somos, SAC.Media's Latinx platform. She can usually be found at the nearest country concert or baseball game. Vanessa hopes to one day be a sports broadcaster.