Hope in The Game, Trust in The Process
How Mounties assistant coach Zack Hope rose to face his challenges in the game of life
Life is often filled with forks in the road that lead us towards different paths on our journey and though it's easy for some to lose hope through that lengthy road than to trust the process, giving up was never an option for Mt. SAC assistant women's basketball coach Zack Hope.
Hope divides his time at Mt. SAC between mentoring the Mounties in strength and conditioning, as well as serving the student body as an adjunct professor in the kinesiology department. His passion for sports and athletics has always been part of what helps fuel his competitive drive, which first lit up as a young child on the community baseball fields of Long Beach.
"I started playing sports literally with baseball and I played all through my youth," Hope said. "Everybody at the park played football and since baseball wasn't big in my community I had to go to other parts of the community to play, so it really put me in a different side of town. My niche was baseball."
Baseball was seemingly a niche for the community as well, which gravitated more towards football thanks in large part to the prestigious football program at Long Beach Polytechnic High School, ranked the number one high school in Southern California for producing players that go on to the NFL.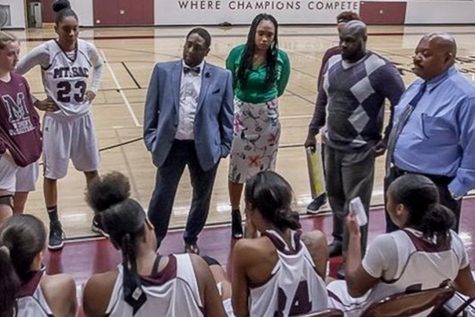 However, despite living in an area that championed youth sports, success is never guaranteed and the ability to pursue your dreams often relies on having the support of your family.
"We're in a city where not everybody was blessed enough to have the resources to pursue a career in athletics on that level," Hope said. "The community would come together to get people what they needed but being able to have the support from my family helped."
Hope, now 35, is the youngest of four siblings separated by large age gaps, and though he grew up mostly on his own without much influence from siblings with common interest, he credits his uniqueness as the reason for his family being so invested in his pursuits.
"I guess the focus was on me because I was the adventurous one as a kid," Hope said. "They used to tell me all the time I was willing to just go out and do anything. By being a baseball player I ventured out, having to go to different parks and catch busses just to do my extracurricular activities."
Hope continued to play baseball through high school as a catcher for Juan Rodriguez Cabrillo High on the west side of Long Beach and set his eyes on playing professionally. He hoped to sign a minor league deal as he entered the next phase of his life, but a meniscus tear derailed his plans and forced him to reevaluate his next move.
Opting to continue his studies and seek out more opportunities to play baseball, Hope attended Cal Poly Pomona and tried out for the team as a walk-on. Though Hope was denied a spot on the team, he did not let that deter him from keeping his competitive flame alive. Instead he turned his attention to football.
Cal Poly Pomona has not fielded a football team since 1982 but offered football as an intramural sport played recreationally during Hope's freshman year. There, he met an unlikely voice that directed him on a different path.
"I was playing intramural football during that time and one of the professors walked up to me and said I wasn't supposed to be on here playing intramural, like I was supposed to be playing for real," Hope recalled. "He said what he saw me do out there having fun, don't let that go to waste."
With his heart yearning for the competitive environment he was used to, Hope's spontaneous encounter motivated him to make an unprecedented move and leave a four year institution for junior college and a chance to play college football.
"So next thing you know I'm going to JUCO and try to play football," Hope said.
Hope played for Chaffey College in Rancho Cucamonga and began stacking up impressive accolades that caught the attention of four year colleges, proving to Hope that his wager to bet on himself in junior college had been fruitful.
Though a torn labrum on his right dominant shoulder threatened to derail his plans again, Hope received a phone call from Virginia Union University, who were willing to bet on Hope just as he had bet on himself, offering a scholarship to continue playing at the next level.
"I remember I got my surgery and now I had the whole spring semester to try to figure out where I was going to go to school in the fall," Hope said. "Then I get a phone call randomly and [Virginia Union] wants to fly me in for an official visit and I'm trying to be as transparent as possible, telling them I just had surgery in late November."
Hope's honesty impressed Virginia Union officials despite already knowing of his injury through his coaches.
"They said thanks for telling us, that shows real growth," Hope recalled. "I knew then I was going to go to Virginia Union."
Richmond, Virginia, the home of the Virginia Union Panthers, was starkly different from the Southern Californian coastlines he was used to, but Hope described going to his new home as a welcome change he was willing to adapt to.
"It was a chance to finally leave California for a little bit," Hope said. "I travelled a lot and been to a lot of places, but I never lived anywhere else so going to Virginia was a change of scenery and obviously a change of lifestyle."
Hope had developed on the defensive side of the ball through his time playing for Chaffey, but his head football coach at Virginia Union had other plans for him, assigning Hope as a running back and testing the limits of his ability to adapt to change.
"I've never played running back in my life and I've never played on the offensive side of the ball in my life," Hope said. "Now they were asking me to learn offense, use their terminology, and be a running back, so obviously I fell further back on the depth chart."
Hope's struggles with learning a new position began to take their toll on his prospects, being seemingly relegated to special teams after showing much promise on defense years prior. Then when Virginia Union's number one defensive end and linebacker suffered an injury, Hope got word that he would become the new starting outside linebacker for the squad.
"I was like yes that's what I came here for," Hope said. "The head coach had made a decision and I rolled with it [on offense]. Then that first practice [on defense] I showed why I should be there."
His first game starting, Hope came away with a touchdown off a fumble on the opposing team, his first of many achievements that came once Hope felt he was in the right position within the team.
"I remember offense came over to me and they said I had already scored more touchdowns as a defensive end or linebacker than they had as a running back core," Hope recalled. "So it was just funny how it all turned out and I went on to have a great season."
Hope was named the All-CIAA linebacker for the Central Intercollegiate Athletic Association in the 2010 season and after seemingly finding his true calling, Hope was ready again to look towards playing professionally.
However, Hope found fate sometimes has other plans and during a pro day in front of the NFL scouts Hope was trying to impress, he tore his hamstring during a 40-yard dash.
"Just having to deal with that, the disappointment, all the hard work after I changed my sports career and made it to this point, I got in front of all these people that are making decisions and yet again when I'm on the edge of being a professional, I hurt myself," Hope said. "I thought every time I got to the point where I could be a pro, I got hurt and it was a significant injury and so it was like I kept trying to do something that maybe was not meant for me."
Hope finished his career at Virginia Union with a degree in entrepreneurial studies and while he reluctantly accepted the circumstances of his injuries, he refused to let his challenges kill his passion for sports.
After flying home to focus on his rehabilitation, Hope began receiving calls from his peers and friends who saw Hope's experience and natural competitive talent as a crucial resource that could be channeled into something that would enable Hope to still make an impact in sports.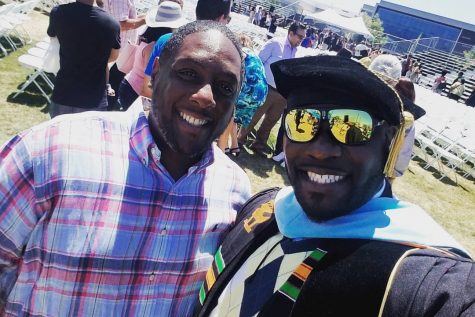 Hope first received an offer from Ontario High School to become a linebacker coach and simultaneously became a volunteer coach in the weight room for Mt. SAC on an invitation from women's basketball head coach Brian Crichlow.
"I had these two sports programs that were keeping me afloat as an injured guy trying to figure out his career path and the good thing is I rehabbed, I recovered, I got some tryouts to play in Canada and all these different leagues that they had, but I had fallen in love with the coaching side," Hope said. "I realized I could pour into the next generation because I am that story of what are you going to do if you get hurt and fortunately I had enough good people around me."
Hope heavily credits Crichlow as being one of those good people that helped him see the importance of the role a coach or mentor can play within the lives of others.
"Coach B is like a brother to me, we share a lot of common interests and when I was down and out he helped me understand that life is more than what you think it is," Hope said. "[Crichlow] said I have a wealth of knowledge so pour it back into these kids."
Crichlow immediately put Hope in charge of weight training for the Mt. SAC women's basketball team, and though the players weren't initially happy with the physical transformation they were experiencing, their positive results on the court made them embrace Hope's mentorship.
"They were like coach I don't want to be this buff, but then they go out on the floor and kick tail," Hope said. "We did make some tweaks but [Crichlow] liked the performance so much he was like we have to figure out a way to get you on full time."
Once Hope earned a full time position at Mt. SAC and the opportunity to grow within another sport, Hope embraced becoming a crucial piece of a puzzle Crichlow was building to return the women's basketball program to championship form.
Hope earned his master's degree in kinesiology from Cal Baptist University and soon after went to the University of La Verne to earn a Doctor of Education degree in organizational leadership, all to ensure his academic experience reflected the years of knowledge he gained from his athletic career. With this in place, he set off to become a mentor to the Mounties like those who made an impact early in his life.
As an assistant coach with the Mt. SAC women's basketball program, Hope has been an integral part in helping lead the team to multiple state championships, but part of what makes those accolades meaningful, he says, was the journey that it took to reach this point in his life where he has been able to pass on everything he learned.
"I feel like growing up, I've always had great coaches, people that I looked up to, mentors and just great men," Hope said. "I just wanted to be that for the next generation and help these kids to where they're trying to go."
In 2018, Hope expanded his role as a mentor, becoming an adjunct professor at Mt. SAC where he is able to reach a broader group of students and pass on his knowledge on the academic front. As a professor, he utilizes the fundamentals of mentorship as a basis to bring the best out of his students.
"Mentorship is hands-on, you have to show that you care," Hope said. "You have to let them know that you're behind them 100 percent and it's given me life."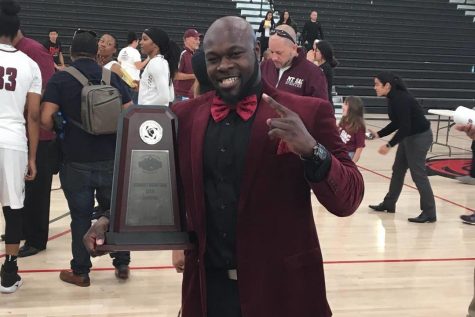 This year, Hope is about to enter his sixth season with the program, and though the women's basketball team is coming off a season that abruptly came to an end just before a promising state championship run, the expectations to succeed and return to championship form remain high.
"We're not going to lower our expectations. We're trying to win a state championship so you're either going to get on this boat and pedal or stay ashore," Hope said. "A lot of people don't get to experience championships and there's a reason for that so the kids that we're bringing in that haven't, we're trying to show them how to get there, and for the kids that have, we're trying to show them how to do it again."
After embarking on a journey navigating through obstacles that challenged his mind, body and soul, Hope believes life is a process that sometimes you just have to trust. Today, he has no doubt he's the right person to help the next generation of dreamers achieve those championship aspirations.
"I love my coaching career," Hope said. "I feel this is what I was destined to do."
Leave a Comment
About the Contributors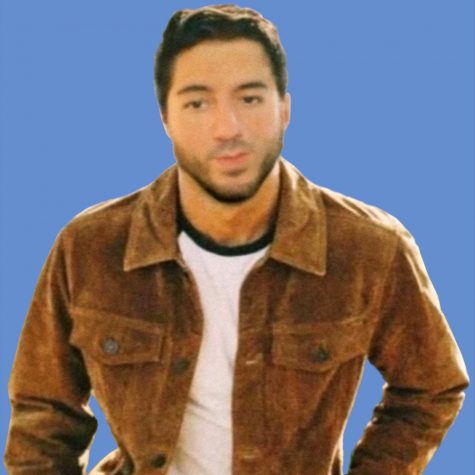 John Athan, Sports Editor
John Athan is the Sports Editor for SAC Media and SAC Sidelines. He is a journalist, multimedia producer, writer and voice talent from Greater Los Angeles. His passion for storytelling is only matched by his love for tacos. He is also a free press and community advocate with a background in social and behavioral sciences.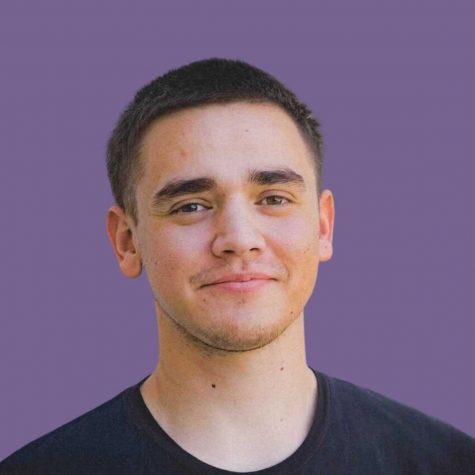 Steve Hernandez, Broadcast News Reporter
Steve Hernandez is a writer and host of the broadcast news show, SACAttack.