Marilyn Manson Slammed With Abuse Accusations
Manson's abuse of fame and power in relationships has lead to sexual abuse allegations from women
Content Warning: Sexual Abuse, Assault and Violence
From the beginning of his career in the 90s, Brian Hugh Warner, professionally known as Marilyn Manson has always struck controversy over his self-expression and music. Recently, the dark truth of what goes on behind the scenes of his personal relationships has begun to unravel.
On Feb. 1, actress and ex-girlfriend Evan Rachel Wood came forward and spoke out on various accusations of sexual, physical and emotional abuse from the 52-year-old singer. Wood wrote on an Instagram post, "he started grooming me when I was a teenager and horrifically abused me for years. I was brainwashed and manipulated into submission. I am done living in fear of retaliation, slander or blackmail."
From that point on, four other women have come forward to speak about similar encounters with Manson.
A girl by the name of Ashley Lindsay Morgan also made a statement on Instagram saying, "he would throw me out of the house in next to no clothing if I fell asleep at 3 a.m.. I wasn't allowed to eat, or sleep or leave," she said.
"I was awoken with loud music if I fell asleep. He made me feel like him cutting me, burning me," she said. "His fist in my mouth was 'our thing.' There is so much more that happened."
Another girl by the name of Gabriella Accarino posted a statement on instagram as well that said, "I sobbed on the floor in the hotel room and when I looked at him, he was smiling. He told me he knew that's how I loved him because of my reaction."
The other two women have similar encounters with the musician, as he used the technique "love bombing," – a form of overwhelming acts of love and gestures in order to influence a person- as one of his victims, Sarah McNeilly, referred to it.
Manson used this method to have the girls fall in love with him before doing as he pleased so he could abuse them and get away with it. "I continue to suffer from PTSD, and struggle with depression," Ashley Walters states on her Instagram.
In response to the allegations against him, Manson posted a response on his Instagram, the same day Wood exposed the abuse and said, "my intimate relationships have always been entirely consensual with like-minded partners."
Once these allegations began, according to Rolling Stone, Loma Vista, Marilyn Manson's record label, dropped him and issued a statement saying, "Loma Vista will cease to further promote his current album, effective immediately. Due to these concerning developments, we decided not to work with Marilyn Manson on any future projects."
The U.S. TV Network Starz also announced that they were cutting off ties with Manson from the TV series "American Gods" tweeting, "we decided to remove his performance from the remaining episode he is in, scheduled to air later this season."
According to ABC News, the Los Angeles County's Sheriff's Department confirmed that it is now investigating these allegations against Manson, saying that they are, "investigating allegation(s) of domestic violence involving Mr. Brian Warner, also known as 'Marilyn Manson,' who works in the music industry."
As the investigation continues, Manson has not yet admitted to these allegations, and continues to deny that they had ever taken place.
Leave a Comment
About the Contributor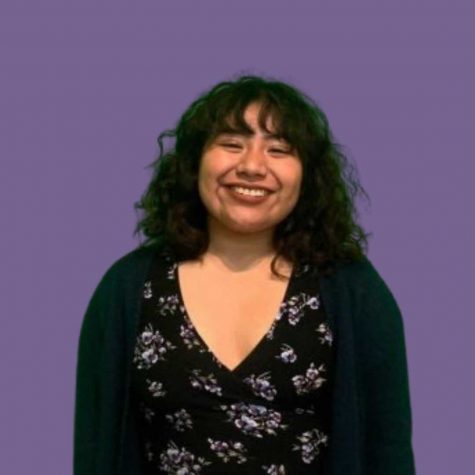 Nathaly Hernandez, Staff Reporter
Nathaly Hernandez is a writer and reporter for SAC.Media. She hopes to land a career as a fashion journalist in the future.