Seeking Mental Help on Campus: A surge during a global pandemic.
Don't let the pandemic prevent you from taking care of your mental health.
The year 2020 has thrown many difficulties to normal life for everyone across the globe. There have been trials and tribulations attributed to personal life, work life and, to the vast majority of a students, their collegiate career. The once dreaded drive to campus, parking war and run to class have been taken from us during the coronavirus pandemic. These takeaways from our once "regular" lives have had more than just a schedule disruption, but also a mental bypass. As we students are trying to figure out our lives on normal basis and then when something as prolific as a global pandemic hits, who do we turn to when we need to comfort our mental health through all of this?
According to covid19.ca.gov, as of April 25, there have been 3,629,624 total cases of the coronavirus reported and 60,188 deaths in California alone. How do these alarming numbers of deaths and infection affect college students?
The American College Health Association says that anxiety and depression are major factors for bad class performance and for dropping out of school altogether. The JED Foundation —a non-profit organization that protects emotional health and prevents suicide for teens and young adults in the United States, conducted an online survey across the country of nearly 200 college students. 63% of the interviewees said that their emotional health has been heightened by the COVID-19 pandemic.
"It is important for students to seek help and not be afraid to speak of grief. You have to allow yourself to give in to those moments," Dr. Diana Choy, Psychiatrist at Mt. SAC.
The Mt. SAC Student Health Center website says that it offers "supportive, non-judgmental and confidential help for short term counseling" as a whole but also offers licensed, personal mental health counseling for current students that are credit enrolled. This includes helping to cope with the COVID-19 pandemic.
If you or any peers are having any symptoms or concerns about your mental health, Mt. SAC's Mental Health Center can be reach by website or phone at (909) 274-4400.
Leave a Comment
About the Contributor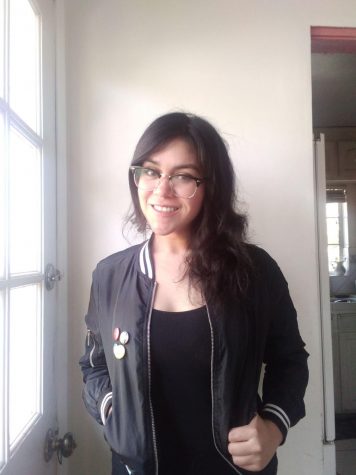 Megan Cansino, Senior Staff Reporter
Megan Cansino is the Editor and Chief of Substance Magazine, staff writer and reporter for SAC.Media, and the former Features Editor of SAC.Media.