The Marvel Cinematic Universe will Welcome Us Back to the Big Screens
"Phase 4" of the Marvel Cinematic Universe is a lot closer than you think.
2020 was a tough year and it didn't help that Marvel Studios didn't release a film during the whole pandemic. Instead, they pushed back release dates for their scheduled films like "Black Widow." It seems like they're back on track with their film schedule, WHEW!
They were even gracious enough to give us shows like "WandaVision" and "Falcon and The Winter Soldier", which premiered on Disney+ until the revelation of "Phase 4." Seeing those good old familiar, and very attractive faces—especially Sebastian Stan and Elizabeth Olsen—on screen again somehow made the wait worth it. Because honestly, who is watching for the superhero stuff? I'm just watching for the hotties. I'm kidding … or am I?
Beyond those familiar hotties, the Marvel Cinematic Universe is introducing new characters. Since the acquisition of Fox by Disney back in 2019, the MCU is excited to introduce characters like She-Hulk and The Fantastic Four; let's just hope that Chris Evans will be back to reprise the role of Johnny Storm.
The projects listed are works that Marvel has already announced and dated for 2021.
Here is the start of the MCU's fourth phase.
"Black Widow"
Release Date: July 9, 2021
In "Black Widow," Natasha Romanoff is forced to confront her dark past and deal with her history as a Russian spy before she became an Avenger. The film is set right after the third Captain America film, "Captain America: Civil War." It stars Scarlett Johansson, Florence Pugh, David Harbour and Rachel Weisz.
The film will be in theaters as well as on Disney+ for $29.99.
https://www.youtube.com/watch?v=Fp9pNPdNwjI
"Shang-Chi and the Legend of the Ten Rings"
Release Date: September 3, 2021
Shang-Chi is a new character who is being introduced in the beginning of "Phase 4." If you didn't know, Shang-Chi is a master of numerous unarmed and weaponry-based Wushu styles. On Marvel's website, they include a synopsis of the film. Shang-Chi must confront his past when he is drawn into the web of the Ten Rings Organization. You know, just superhero things.
https://www.youtube.com/watch?v=nPjz6LoiQQo
"Eternals"
Release Date: Nov 5, 2021
After Shang-Chi, the film that will be released is Marvel's "Eternals." This film revolves around the Eternals—a race of immortal beings who live on Earth. They are basically Celestials. The cast is so *chef's kiss*, Literally a dream cast! They casted Salma Hayek, Angelina Jolie, Kumail Nanjiani, Gemma Chan, Kit Harrington and so many more! This is definitely a must watch. For the plot of course … and not for the extremely attractive people who are starring in it.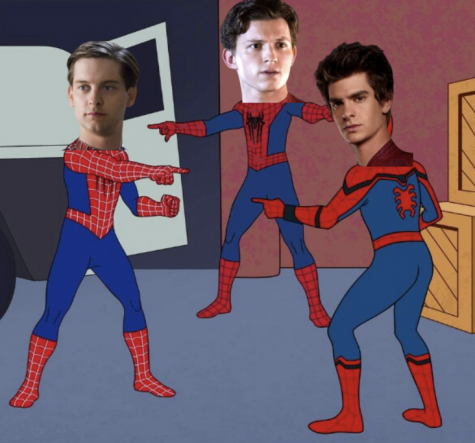 "Spider-Man: No Way Home"
Release Date: December 17, 2021
YUP! YUP! Peter Parker is back, BAAAAABY! "Spider-Man: No Way Home" will be the last Marvel film to hit theaters in 2021.
After the whole "Spider-Man isn't coming back to the MCU thanks to Sony" debacle in 2019, Sony Pictures and Disney Studios agreed to produce a third and final film with Tom Holland as Spider-Man. Yeah, I'm heartbroken too. Now this film is a huge deal, not only is this Tom Holland's final solo film as Spider-Man, but apparently Andrew Garfield and Toby Maguire will be back to reprise their roles as Spider-Man as well. It's gonna look a little something like this…
Just kidding, we don't know the plot yet. Marvel, please don't sue me.
Leave a Comment
About the Contributor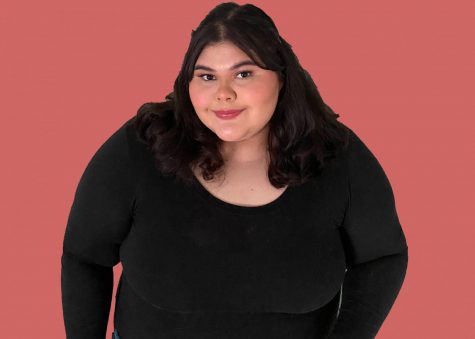 Amber Ortiz, Pop & ENews Editor
Amber Ortiz is the Editor in Chief of Substance Magazine, Pop Editor of SAC.Media,  and a part of the social media team.