Mt. SAC Defensive Back Commits to University of Akron
Mt. SAC propels Colin Keanu to play Division I football in Ohio.
Former Mt. SAC defensive back and Rancho Cucamonga High School product Colin Keanu will be the newest member of the Akron Zips defense, having recently announced his commitment to the University of Akron. 
After spending two years as a Mountie, Keanu announced his commitment via his Twitter on May 22.
Keanu is coming off a season in which he helped the Mounties reach the SCFA Southern Regional Semifinal against Riverside City College. Former teammates, including ASU running back Rachaad White, reached out to congratulate Keanu on his commitment.
Happy for u bro 💯💪🏾💪🏾 https://t.co/YPFxGihDlH

— Rachaad White 1️⃣ (@Chaad_1) May 23, 2021
Though Keanu's decision just recently became public, the former Mountie actually committed earlier in the year but held off on announcing his decision for personal reasons.
"I've just kind of kept it on the tuck and just been quietly working in the shadows while all the details got sorted out," Keanu said. "I've been really off of my socials. Part of me honestly wanted to just fade off in the distance and just go to Akron."
When Keanu finally decided it would be better to share the moment with the people that supported him through his football journey, he made a point to first thank his mother Kari Merrett, whom he acknowledged as his biggest supporter.
"Number one would be my mother," Keanu said. "She's been there since day one, since I was seven years old running around in Pop Warner."
The recruiting cycle was not the easiest for Keanu to navigate as he had talked with Fresno State and Moorhead State during the past year, along with balancing other visits that were lined up after graduation. Unfortunately for Keanu, the pandemic threw him a curve ball.
"This pandemic thing really messed up my recruiting," Keanu said. "It got so stressful for me as well as an athlete. There was a time where I was almost ready to walk away from it."
However, a late and unexpected call from University of Akron assistant coach Oscar Rodriguez Jr. kept the door open for the Mountie defensive back.
The opportunity presented by the Zips became appealing to Keanu due to having family in Akron and already being familiar with the area after having visited when he was younger.
Another major factor that sold Keanu on Akron was the emphasis that his future coaches placed on the connections that would help his future aspirations in the world of coaching beyond his playing days.
"When I had mentioned that to their staff, something that they had said that was important for that profession is that you want to get into a circle," Keanu said. "That's one of the things that they're offering me, is to be a part of their coaching circle and to come in and learn and to be a sponge. It was really appealing to me."
For now, as Keanu prepares to take on a new challenge of football at the Division I level, reflecting upon his journey and time as a Mountie has made him feel truly ready to take on anything moving forward.
"I cannot express how much of a blessing Mt. SAC is," Keanu said. "The people there are so authentic and so genuine and it's such a great place for people to support you and build you up as a person. It's been one heck of a journey since I was seven working for this and grinding for this. I still haven't really been able to wrap my head around it honestly."
Keanu has two years of eligibility and will look to hit the ground running with the first team meetings taking place on June 6. His first game with his new team will be against SEC powerhouse Auburn. Later in the schedule, Ohio State awaits the Zips coming off an appearance in the National Championship game.
Both games will be sure to give Keanu the opportunities he's been looking for to shine and add to the Mountie legacy of athletes that have found success in the next phase of their athletic careers.
Leave a Comment
About the Contributor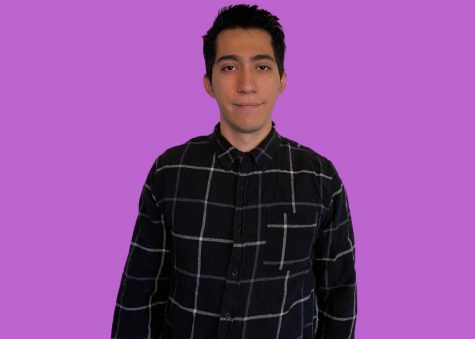 Eric Tadeo, SACDawgs Editor
Eric Tadeo is editor of SACDawgs, a sports series highlighting the Mt. SAC athletes on SAC.Media. He is also a sports and news reporter for SAC.Media.