Studying Safely With Outdoor Study Hall
COVID-19 has been changing the way we do things on campus, like studying.
After a year of online schooling, Mt SAC Student Services offered up an outdoor study all throughout the Spring semester that has continued through finals week.
Servicing over 200 students, the outdoor study hall sessions have been available from 12 p.m to 6 p.m. for anyone who registered online at least a few hours in advance.
Coordinator, Katrina Hermoso stated that there have not been more than 20 students at a time utilizing the study hall space and most days, only a handful or regular study hall attendees filter in and out throughout the day.
"This is mostly a space for students who cannot focus at home or do not have wifi. They can come here, get free snacks, a quiet place to study in a safe environment," Hermoso said.
The outdoor study hall space has utilized the outdoor seating of the Mountie Cafe behind parking lot A1. Some of the safety protocols implemented include tables that are spaced six feet apart with only one student allowed per table. Masks are required and any student who wishes to attend can find free parking in parking lot A1.
Because vaccines are not required of students coming to campus to attend study hall, Hermoso is counting on the safety measures put in place; she mentioned that though vaccines are important, it is more important to keep the school accessible to everyone.
First year college student Joy Gao was taking advantage of the space for the first time because she had trouble working from home.
"I am so thankful for being able to come here to study because I have not been able to get much work done at home and I feel safe because I know that I am vaccinated," she said.
The study hall continues until June 10th and will not be provided during summer session.
Leave a Comment
About the Contributor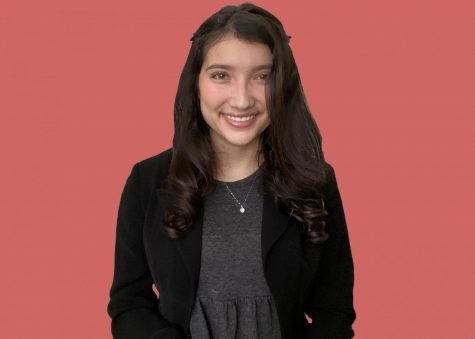 Kristen Sanchez, Features Editor
Kristen Sanchez is the Features Editor for SAC.Media. She also works as part of the the public relations and social media team for the Mt. SAC journalism program and its student publications.