Returning To Mt. SAC: What You Need To Know
More safety measures and guidelines for students and faculty members are now in place
As students and staff prepare to return to campus, Mt. SAC has issued safety guidelines for students and staff for the fall semester.
As of Aug. 16, incoming students and staff who are returning to campus are required to be "vaccinated or test negative for COVID-19 each week." While a lot of the details are still being worked out, the college will provide further details on when students and staff are required to begin testing or submit their vaccination cards. This process does not apply to fully online instructors and students.
Students and staff may receive their coronavirus vaccines on campus as part of a new vaccination push by the college, following a resolution passed by the Board of Trustees on Aug. 13. Mt. SAC will be offering COVID-19 vaccines on campus until Aug. 19 and the college has further committed to offering more vaccination dates as the semester continues. Students and staff can also visit California's MyTurn website to find other locations nearby.
Following the current health order issued by the Los Angeles County Department of Public Health, Mt. SAC will require all students and staff returning to campus in the fall to wear masks indoors while on campus regardless of vaccination status. This requirement has been further strengthened as of Aug. 13 to require masking throughout the entire fall semester, regardless of any possible changes to the county's protocols.
Staff can request personal protective equipment for in-person classes by filling out an online request form. Classrooms will be equipped with 350 3-ply masks, five bottles of 16 oz hand sanitizer, five face shields, one box of gloves and one 400 count container of disinfectant wipes. Employees who need additional supplies can reach out to their designated offices. Individuals can pick up masks and face coverings from Police and Campus Safety or from their classrooms.
Students will also undergo a temperature check on campus and are encouraged to perform a health check before arriving on campus. Students who are experiencing COVID-19 symptoms are encouraged to stay home and fill out an online health check screening. They are to stay home until receiving clearance from their provider, while students who are not experiencing any COVID-19 symptoms are not required to fill out an online health screening.
Employees will be required to perform a health check before arriving on campus, and any employee who is currently experiencing any COVID-19 symptoms will be required to stay home and fill out an online employee health screen and will be required to contact human resources as soon as possible.
Employees are also required to review an updated August 2021 return to work guide, review the employee resources page and complete an online coronavirus safety training through POD Connect.
Students will be required to report any suspected coronavirus cases by contacting the Student Health Center. They will also be expected to continue to follow preventive measures such as social distancing, staying at home as much as possible and maintaining good hand hygiene. For a full list of all requirements, the college provides this list.
Students are encouraged to sign up for Health Alerts for any information regarding emergency alerts and exposures to the coronavirus. Mt. SAC's custodial team will work with campus police to notify and immediately close any affected areas and to ensure they are cleaned to mitigate exposure.
Mt. SAC will require unvaccinated employees and students to test negative weekly and will implement social distancing guidelines for all students and staff in the latest President's Letter released on Aug. 16. Visitors will also be required to adhere to a COVID-19 screening before coming to campus. As the campus prepares to reopen and welcome back students and staff they are highly encouraged to continue to practice safe measures to help flatten the curve.
Leave a Comment
About the Contributor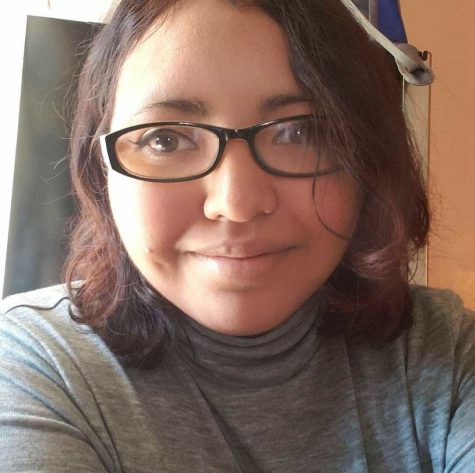 Gabby Flores, Staff Reporter
Gabby Flores is a staff reporter for SAC.Media. She is a journalism major who loves to write and listen to music.