Gamescom Announcements – Something to Look Forward to For Everyone
Here is a recap on the good, the bad and the WTF
This year's Gamescom was packed with many announcements — exciting news for gamers of all ages and platforms within the coming months.
There were more than 40 world premiere game trailers and updates that included release dates of long-awaited titles. From AAA titles produced by big companies to indie games developed by one person, there is something for everyone.
For example, Halo Infinite, Far Cry 6, Horizon Forbidden West and Death Stranding: Director's Cut are being released as early as September. Indie titles such as Midnight Fight Express which was made by only one person, and Dream Cycle which was made by the creator of Lara Croft are much anticipated. There are also updates on Fall Guys, Velheim, New World, Elden Ring and other existing titles.
Besides video games announcements, there were also some stunning and impressive cosplays on display this year. Judges picked five out of 20 talented contestants and awarded them with prizes. If you have read this far already, be sure to stick around till the end. There might be something special for you.
October is also filled with goodies. The Super Monkey Ball franchise is releasing a party game called Super Monkey Ball: Banana Mania on Oct. 5. Following that is the much anticipated Far Cry 6, which becomes available on Oct. 7. Anime sensation Demon Slayer is releasing a game called The Hinokami Chronicles on Oct. 15. Wrapping up the month of sweets, Age of Empires IV and Riders Republic will both be launching on Oct. 28.
There is much more to come in November. The newest Call of Duty Vanguard will be available on Nov. 5. Then racing behind is Forza Horizon 5 which launches on Nov. 9. A sandbox adventure, Grow: Song of the Evertree, will be released on Nov. 16.
Moving into December, Dying Light 2 Stay Human introduces a new combat movement called Dec. 7, you can check it out on Dec. 7.
Fans of Halo can expect Halo Infinite to be playable on Dec. 8. In celebration of Halo's 20th anniversary Microsoft announced the release of a limited edition Halo Infinite Xbox elite wireless controller and Series Xbox X. Pre-orders for the console are already sold out at the Microsoft Store and Target; Best Buy and Amazon have yet to go live for preorders, and Walmart's listing page cannot be found at this time.
Next year looks very exciting as well. The Saints Row Reboot will be released on Feb. 22, 2022. Sci-fi shooter — Synced: Off-Planet, LEGO Star Wars: The Skywalker Saga, Midnight Fight Express and the theme park simulator — Park Beyond will be unleashed later next year.
As promised, here is something for you — Arcadegeddon, a co-op shooter, shared this code in its Gamescom trailer, QQWF6E5JQTGRKTHC. This code allows you to redeem an in-game item — Gamescom's limited edition beanie, but only until Sept. 6, 11:59 pm PST.
All the games mentioned above are only some of many that were introduced during Gamescom last week. For more information or the complete coverage, you can visit here.
Gamescom Awards:
Cosplay winners:
First place: "Revan Cosplay" as Ezio Auditore de Firenze from Assassin's Creed: Revelations
Second place: "For Honor Props" as Gladiator from For Honor

Third place: Maike Huster as Lilith from Diablo 4

Best Dress: "Silivren Cosplay" as Jaina Proudmoore from World of Warcraft

Best Built: "Roga Na Nogee" as Race Ferrea from Archeage in Oathbreaker Plate
Leave a Comment
About the Contributor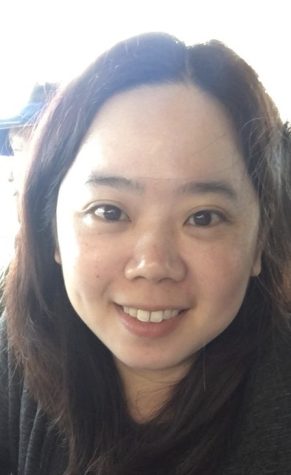 Christie Yeung, Managing Editor
Christie Yeung is Managing Editor and former features and gaming/tech editor of SAC.Media. She falls somewhere between a nerdie or a foodie, or is both. She likes to spend her spare time playing video games, listening to music, and watching funny videos on Youtube. She has a sweet tooth and has no immunity against anything with Nutella on or in it.