More Cases Follow As Protocols Lag Behind
With underreporting issues, students are likely to encounter COVID-19 on campus
Update: Sept. 4, 12:20 p.m.:
The article previously did not clarify that the numbers on the dashboard refer to totals since March 2020 until the posted dates. This has been corrected.
---
Students loiter the halls with many different views on the current COVID-19 situation.
Depending on where one looks on campus, there will be either a sea of masks or a gathering of several in a hallway or line without a mask.
Although the campus has a mandatory mask mandate for indoors, as recommended by local guidelines and later extended by a board decision on Aug. 13, many do not wear their masks outdoors.
Mt. SAC's Pride Center has even more concerns as there is no way to contact trace who goes in and out of their space. They have set up tables outside that 70 percent of their students use, but those tables are only reserved for two more weeks. Their only control over who comes in is requesting those that enter to scan a QR code to "check in."
"The Pride Center has no way of knowing. Our students may have been exposed and didn't know," Pride Center Director Melinda Bowen said. "This is the safest place on the planet for them, so there's a good chance people might come anyway."
With some exhibiting risky behavior, as testing is only required to start on Sept. 7, there has been an uptick in positive cases on the campus.
Jessica Fuller's Introduction to Writing and Reporting class, Journalism 101, is quarantined for 10 days after one student had a confirmed positive case on Aug. 25.
The student was reportedly symptomatic when they came to class and got tested after the Monday and Wednesday class from 8 a.m. to 9:25 a.m. A second student has since been confirmed positive from the same class.
Although the student was not in any of the editors' classes on Thursday, protocol was not followed because the case was not reported by the student to the professor until Monday, Aug. 30. Editors remained in the room and performed their duties on Thursday, Aug. 26, even though the usual protocol is to immediately have a deep cleaning after a confirmed case and then to reopen the classroom 24 hours later.
Additionally, professors only need to alert students of a positive COVID test from their own class. Should professors know of positive tests for a different instructor's class in the same classroom or know their students have a professor with a student that tested positive, professors are not required to alert anyone.
At this time, three individuals were in the newsroom for JOUR 116, seven hours after the exposure event. One of those three individuals is also an editor that returned to the newsroom the following day. Thus, the uncleaned newsroom could be contact-traced to impact not only the 20 students in JOUR 101, but 15 students in JOUR 114, eight more in JOUR 102, two more in JOUR 105 and an additional student in JOUR 109.
That exposure is not just limited to 49 students and three instructors, as each student and instructor have families, other classes, and/or jobs.
The college's protocols for classes also indicate that all other students who are not in the affected class, despite sharing the affected room, are not advised to undergo "quarantine" through choosing to not attend in person class for 10 days.
Following the confirmation and reporting of the positive test result, a deep clean was requested for the newsroom on Monday, Aug. 30. Professor of Journalism and Adviser of the Student Media Toni Albertson was then told that the room would be cleaned, sanitized and closed for 24 hours, but it was not.
On Wednesday, Sept. 1, Journalism Professor Mercedes Bianca-Barba walked into the newsroom to teach her Multimedia Storytelling class only to find no sticker on the door indicating it had been "deep cleaned."
She contacted Albertson, who told her to wait outside until she phoned her division office, before both were assured the room was cleared for entry. Reportedly, the only remnants of cleaning was from the regular janitorial cleaning the night before, which was marked by fabric left on one computer monitor.
Albertson contacted Facilities Supervisor Robert Medina regarding the cleaning and was told that the newsroom was not on their lists of rooms to be cleaned. While the backlog was explained, a formal request by Arts Division Dean Mark Lowentrout was made for the newsroom to be cleaned, which occurred before the classes on Sept. 2.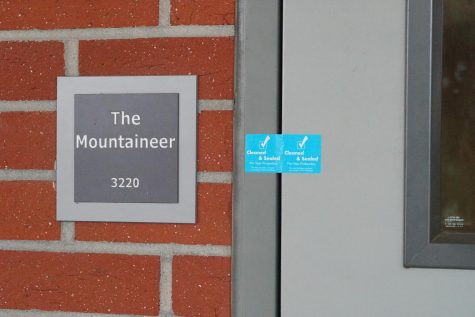 This "deep clean" was far different from the version of deep cleaning that Anthropology Professor Frances Borella and others experienced after the college's Flex Day.
That version involved a fresh coat of paint on the walls, a mopped floor and all tables in the room pushed towards the center.
"It looked like a hurricane came through," Borella said.
Despite what she was greeted with, Borella managed to spend an hour and a half before each day of class rearranging her classroom.
After barely getting her classroom ready for class, Borella found that half of her students had experienced COVID, whether it be in their family or personally. Borella added that all her students seem to take the situation seriously and that she has had no problems with her students. Her students all agree to an assigned seating chart, with as much distance as can be implemented in the classroom, and wear masks.
Without means to truly enact social distancing with classrooms, more students and staff have received emails regarding COVID-19 positive test results.
As of Sept. 1, the COVID-19 dashboard for the college showed data that ended on Aug. 22. As of that reporting timeframe, from March 2020 to Aug. 22, there were 91 total positive cases on campus, 360 students and 77 employees had gone through quarantine in total alongside 55 students and 38 employees that had undergone isolation.
On Sept. 2, the COVID-19 dashboard was updated for the week of Aug. 29. There are now 117 positive cases in total, the amount in quarantine has not changed, but the isolation figure has adjusted to 76 students and 41 employees.
Therefore, there was a reported increase of 26 positive cases and an increase of 21 students and three employees for the week of Aug. 29.
Leave a Comment
About the Contributor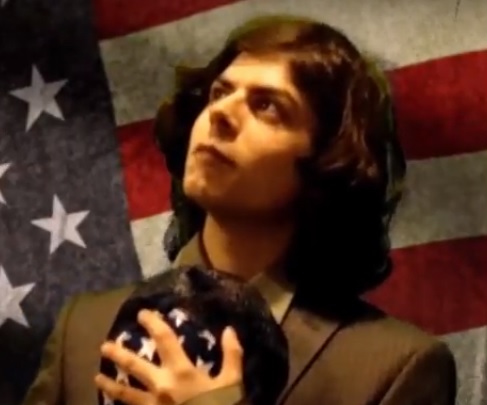 Joshua Sanchez
Joshua Sanchez is the former Editor in Chief and News Editor of SAC.Media. He was previously the managing editor of LAHS' student newspaper,
The Conqueror
. A portfolio of his reporting work can be found at
jdjoshsan.wordpress.com.