Uncleared Students Shown Door Regarding Aid Money
Students receiving financial aid have to be extra cautious on campus
Since Mt. SAC started requiring on-campus students to either provide proof of vaccination or take a weekly test that clears them to attend in-person classes each week, new problems have arisen on campus for students.
Groups of students who have not been cleared are having difficulties submitting their vaccination cards, and many are facing consequences for not being "cleared."
Those with clearance issues have been unable to acquire on-campus student services and are at risk of facing disciplinary actions. Students are also going to lose access to their in-person classes, but classrooms vary in their enforcement from instructor to instructor.
The latest hurdle students now face hits their wallets: potential financial aid disqualification.
Here is an email received by a student who was granted financial aid:

Since enforcement began on Sept. 20, students forced to withdraw from classes due to not meeting these requirements may also be required to repay their financial aid or disqualified from future aid for not making "significant academic progress."
Gustavo Araiza, a 20-year-old animation major, said that the school should have started implementing these vaccination and testing procedures last semester in order to prevent this mass hysteria from integration issues.
"A lot of people [are] worried about being kicked out of their classes and losing their financial aid because the app was not responsive for some," he added.
Although this move does not block the student from attending the college in one of its online offerings, being uncleared runs the risk of blocking the student from receiving aid and attendance in necessary in-person classes towards their degrees.
The messaging for students who have their financial aid suspended is not that clear, however.
Rachel Diaz is a Mt. SAC student who had her financial aid suspended after she withdrew from her classes last semester after losing family over the pandemic. Diaz worried that the suspension would prevent her from attending classes this semester.
"Stopping her payment has nothing to do with her going to school or continuing to go school," Diaz's Rising Scholars Peer Mentor Oscar Diaz said. "Can't say it is a perfect system. It is somewhat flawed. The fact that they initiate it now, it's kind of late. I think it should have started at the beginning of the semester."
Once the situation was clarified, Rachel Diaz became determined to finish what she started.
"It is not stopping me from going to school because I am not getting financial aid," she said. "I am not giving up here, I am trying to follow the [mandate] that they are asking us to do."
Losing financial aid money for lack of compliance to these new measures significantly impacts Mt. SAC in particular, because over half the student population has experienced basic needs insecurities according to a basic needs survey in April 2019 that reached 2,458 students out of an approximate 30,000 potential respondents.
Although this is clarified as half of the sample size of 8.2 percent sampling, that still means that over a thousand students are food or housing insecure. Should their aid money be removed for those individuals, they can become ineligible for basic needs services offered on campus as they will no longer be students.
Further complicating matters, test results can take one to three days to come back leaving a student unable to receive services in the meantime.
This risk is compounded as a student who might have tested positive can potentially still be attending in-person classes and possibly infecting other students and faculty members because of the delay.
It remains to be seen how many students will be impacted by losing financial aid over these requirements.
Leave a Comment
About the Contributors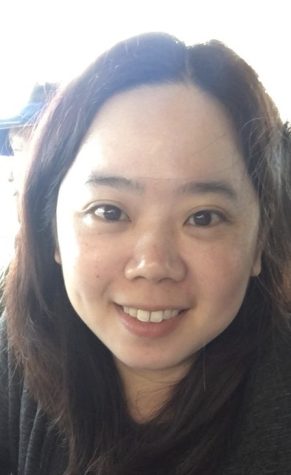 Christie Yeung, Managing Editor
Christie Yeung is Managing Editor and former features and gaming/tech editor of SAC.Media. She falls somewhere between a nerdie or a foodie, or is both. She likes to spend her spare time playing video games, listening to music, and watching funny videos on Youtube. She has a sweet tooth and has no immunity against anything with Nutella on or in it.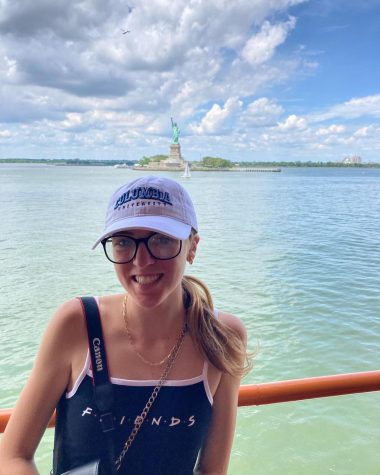 Katerina Cervantes, Photographer
Katerina Cervantes is a photographer staff writer and reporter for SAC.Media.