All Gender Restrooms Are All Back
Facilities has unlocked each restroom for the public
While the college has followed AB 1732, a 2017 law requiring restrooms that can only be used by one person at a time to be labeled as an all gender restroom, a few issues held the college back from full compliance over the past summer.
These issues have since been fixed after they were brought forward to Executive Facilities Director Gary Nellesen and Senior Facilities Planner Mika Klein in October.
One of the biggest concerns for these restrooms following the return to campus was the changing of locks during the pandemic.
While there was some miscommunication about which bathrooms were supposed to be locked, it was intended that only staff restrooms would remain locked so that staff members would be assured that their restrooms stayed cleaner than the public restrooms.
The decision to separate out staff and student restrooms is not typical to higher education, but comes as a result of the community college system being formed out of the K-12 system.
Since most all gender restrooms were created by converting staff restrooms, accidental locking and keypads on the door locks have carried over.
The keypads, although they have no codes for the public restrooms, are needed to ensure that each door locks and indicates the restroom is occupied without requiring the user to do multiple things. This keypad functionality is needed for code compliance. Nellesen figured the cost to replace the doors to lock and indicate that the restroom was occupied without keypads could be in the range of $2,500 a door for over 20 doors.
This is not a perfect solution, though. Some students see a keypad, without knowing there is no code, and turn away. Facilities have tried to address this through signage indicating there is no code, but again if a student has to use a restroom they are unlikely to be reading signs.
Additionally, one contractor changed the building 26 restroom's code while they performed their work and had not put the code back, according to Nellesen.
While it is good practice to keep contractors separate from students and staff, facilities found out there were more restrooms that were locked and that this was beyond just one contractor's mistake and worked to remedy the situation.
Students no longer have to ask faculty for a key to use an all gender restroom, but there are still a few restrooms on campus that are behind a counter or desk due to the way old buildings had set up their staff restrooms.
With that being said, student concerns are being heard by facilities. As a facilities team of five went out to address the issue on Oct. 2, Klein offered Pride Center Director Melinda Bowen a Zoom meeting with facilities and students in order to hold a dialogue about what facilities are doing to fix this problem.
This attempt to reach out has been described as an empowering step by Bowen and that it shows that students are heard and that they matter.
Nellesen added that the restrooms have been unlocked as of Oct. 4, and to let facilities know if there are any problems with the restrooms in the future.
Leave a Comment
About the Contributor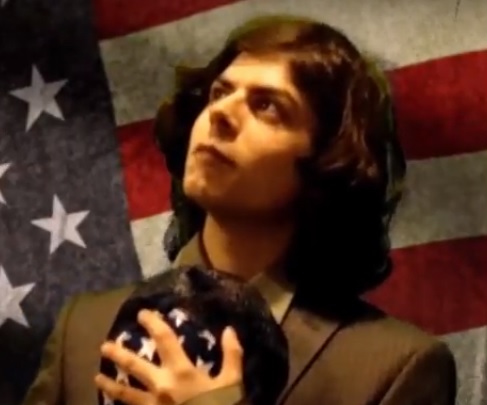 Joshua Sanchez
Joshua Sanchez is the former Editor in Chief and News Editor of SAC.Media. He was previously the managing editor of LAHS' student newspaper,
The Conqueror
. A portfolio of his reporting work can be found at
jdjoshsan.wordpress.com.