A Legacy Planned With Love
Mika Klein embedded her spirit onto the campus and into our hearts with her caring and loving nature
"Coffee, anyone?"
While senior Facilities Planner Stefyn Mikaela "Mika" Klein loved her morning brew, she was not your typical black coffee. She was more like a double shot espresso herself with the level of energy she brought into every room.
Warmer than a fresh roast, she would greet you with a presence and passion that was unmatched before providing you with a warm feeling in your heart to take home.
You might have walked into her office a stranger, but you would have left as a lifelong friend of hers.
Similar to her boss, Facilities Planning and Management Executive Director Gary Nellesen, she would elevate others and credit the team instead of taking the credit herself – even if the project was carefully curated by her meticulous planning. A typical midwestern value lost to most in Southern California, but she still held strong to her Ann Arbor roots – although she continued to call their fashion scene stuck in the past or a mixture of some sort of hippie tie-dye.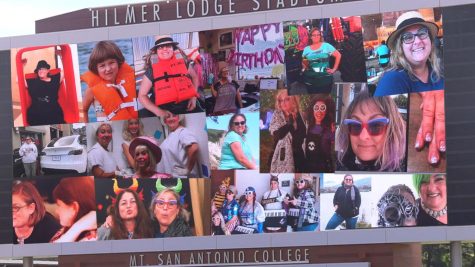 She rarely stuck to her desk slaving away at the numbers. She did do the grueling tasks as they came, but she often found whatever way she could to make them fun. One project that came to her desk was nicknamed "Green Acres" by a dean and – well – that was just too fun to ignore.
Mika immediately took to decorating binder covers and convincing everyone to be characters from Green Acres as they worked on the project. She would see to it that posters were created and that everyone sang at each meeting.
This was fun for Community Workforce Coordinator Joe Carbajal, who started as her assistant until she wanted him to dress up as Oliver Wendell Douglas.
He was not one to dress up but Mika was also not one to give up easily. She would send him multiple links for him to "check out" (that were – invariably – costumes) in order to get him to play the role. After Carbajal had said no for the last time, Mika told him she would not ask him again.
The very next day he was greeted by a pitchfork at his desk.
That said, she probably would have excelled on the set of Green Acres with her sense of style. She was renowned for her outfits and aesthetic eye. From a very young age, she found that there were two common paths in life: the road where you blend into the background and tone down who you are to please others and the road where you remain unabashedly yourself.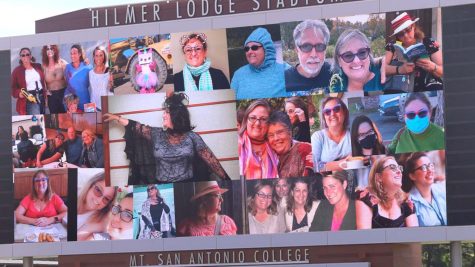 She chose the latter.
Growing up at a time when her first name was commonly seen as a men's name, she endured kids being mean. Where lots of children would internalize those things, Mika decided to stand out and stand up for herself.
She also sought to inspire future generations to do the same. She gave her niece a "punk rock Hello Kitty" outfit that screamed Los Angeles style the second she heard from her sister that teachers were worried that the child was timid. Some may say she only did this in a bid to clean up the aforementioned hippie wardrobe, however.
Despite this acumen for style, she still loved the environment and wanted to preserve it at all costs. An active proponent of environmental justice, she made sure that committees who "discussed" sustainability were to act on it. Under her tenure, several outdoor spaces were made to not only appreciate and accentuate nature but also provide sustainability and give students places to meet and stay on campus.
Her only weakness against the environment was her absolute adoration for coffee, but she attempted to mitigate all those plastic cups and thermoses by acquiring her very own Tesla. She was very fond of that car and several on campus remember her love for it, including Public Affairs Director Jill Dolan, who often found herself in the same 210 traffic heading into work. Though Dolan would describe it more as Mika zooming past her in Mika's "marshmallow BMW" before Mika got the Tesla.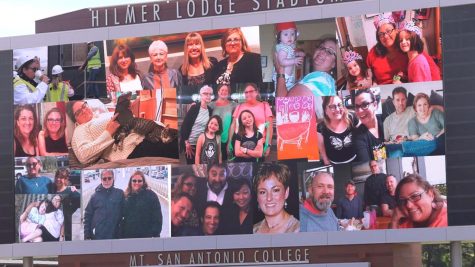 The pair would become closer friends while commiserating on that parking lot of a freeway. They had long talks about cats, mid-century architecture and their mutual love of the F-Word.
Dolan, a close confidant, delivered her eulogy on Jan. 28 after Mika's tremendously large heart was finally found to be too big for this world on Dec. 22.
Mika, from the great beyond, seemed to be there and relishing in the last big celebration intended for her at Hilmer Lodge Stadium.
Anytime a speaker cried, got choked up or began to do anything but smile, the wind picked up and got louder. Each gust of wind felt like Mika was telling those in attendance that the best way to honor her was to find joy in life as she had. Towards the end of the celebration, construction workers could be heard as if she were to show the crowd that she continues to live on.
Her husband, Gregory Joseph Papazian, embodied this spirit.
Papazian's speech in tribute to Mika was both surprising and touching. Instead of lamenting this great loss, he spoke of how he now had her spirit fill him and how she had changed him for the better. He said that her spirit pushed him into this idea of holding this celebration of life at Hilmer Lodge Stadium and to ask Nellesen if it was possible.
His best memory of her was after they first met at his shop. He had a trip planned for an upcoming weekend and since the two of them were trying to organize a date to go riding, she told him to call her after his trip. When he did that, a man picked up the phone at her work and upon hearing nothing back he thought his chance with Mika was gone forever.
She then came into his shop some time later and directly confronted him asking why he did not call.
When he explained he tried to and that a man answered, well…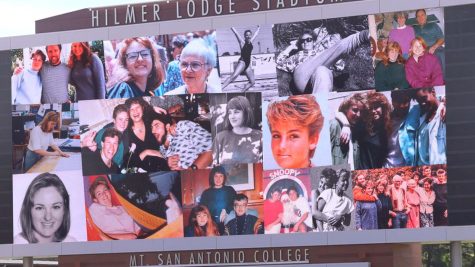 "THAT FUCKING ASSHOLE, HE'S FIRED!"
They went riding the next weekend. She would tell her parents when they asked how it went and that it was scary how much she liked him.
Always the one who went after what she wanted, she took Mt. SAC by storm in 2013 when she joined. Among her biggest accolades were organizing the 2018 Educational and Facilities Master Plan, which was instrumental in the passing of Measure GO.
She worked on various other capital projects throughout campus as well and always brought a sustainability focus, infectious laughter and fun to a field dominated by construction and numbers.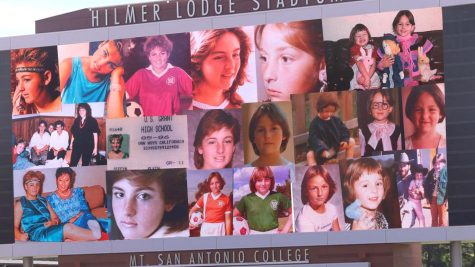 One of her more recent actions made her a superhero in retired Pride Center Coordinator Melinda Bowen's eyes.
After returning to campus from the start of the pandemic, all gender restrooms on campus were locked on accident.
Immediately after finding out about the issue, Mika sent out a group of five to make sure every restroom was unlocked and offered to Zoom with students in the center to let them know that they are fixing the problem and that the students are heard and valued.
With every action she took, she looked to empower others.
She impacted and affected everyone's lives in more ways than one. Anyone who wishes to donate in her honor can contribute to Mt. SAC's Mika Klein Memorial Fund.
She was more than a colleague to everyone she met.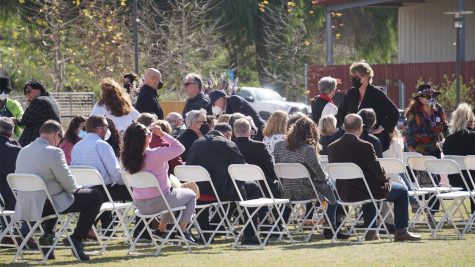 Mt. SAC President William "Bill" Scroggins spoke on how much she fought for open spaces and sustainability.
"Mika wasn't just a great idea person, she was a doer. She needed things to happen," Scroggins said. "To see that work – that passion – that she had about open spaces. About trees. About vegetation. About creating livable outdoor spaces – That's Mika. Everytime you see one of those spaces. That's Mika."
Scroggins would add that Mika felt like a muse to him with how many ideas she came up with and the ideas she would help him come up with.
Even the new Instruction Vice President Kelly Fowler, who had very few chances to meet with Mika, felt her passion and left those meetings feeling like a longtime friend.
Several vice presidents and even the former Instruction Vice President came out to speak on how she had touched their lives outside of working together as professionals.
More memorable moments came from her Grant High School and UCLA friends who came to speak about her. They attributed her swim team leadership with being the reason they are as successful as they are today. To let her down would have been worse than going to jail – and they attributed her as the reason none of them ended up there too!
After reciting poetry and giving their remembrance, they all attributed their lack of hesitation to speak and go in front of the audience to Mika's leadership style and how she taught them to live in the moment.
She started living in the moment from the second she came out of the womb.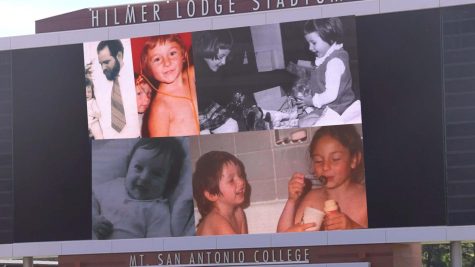 Her parents would both agree that she started to cry at a young age because she wanted to talk and express herself from the very start.
"I've since conjectured that she cried out of frustration over not yet being able to speak or be understood. Not surprisingly Mika spoke early," her father said. "Thereafter, she never stopped."
Her mother even added that Mika's determination was marked at a young age when she went out in the snow during the middle of winter just to try and get into different rooms of the house while her mother was mopping. Despite the effort, her mom said she was just shy of getting to her destination – but not for lack of trying.
She gracefully left us the same way she came into the world, with a full heart and caring about others.
On the day she left, Mika hung up the phone with her sister worried about her doctor's visit and promised to call back after a workout. Despite anything going on in Mika's life, she always put others first. She always wanted to make sure you were seen and heard, even though when she walked into a room your attention would gravitate to her.
Although you can no longer hear her encouraging words or infectious laughter, what she has left behind will still speak to you.
When you look around Mt. SAC's expansive campus, from its 10-acre Wildlife Sanctuary to its 30-acre farm, her spirit calls out to you. Her legacy will live on in our hearts through every one of her mindfully constructed designs throughout campus.
Everywhere you look, you will see Mika's fingerprints and how her essence is forever embedded in the fabric of this campus.
Leave a Comment
About the Contributor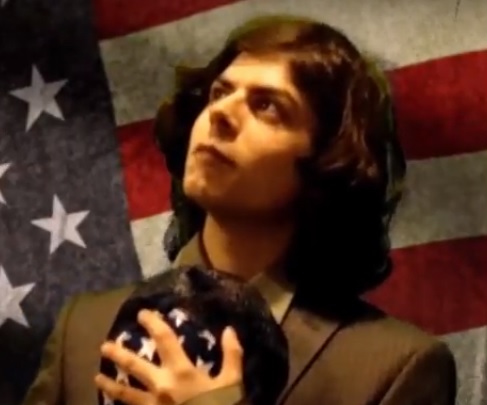 Joshua Sanchez
Joshua Sanchez is the former Editor in Chief and News Editor of SAC.Media. He was previously the managing editor of LAHS' student newspaper,
The Conqueror
. A portfolio of his reporting work can be found at
jdjoshsan.wordpress.com.