Is Bud Wiser?
New studies shed light on a cannabis-related illness known as CHS
Puff, puff, and maybe do not pass it just yet. A recent, yet rare and bizarre illness known as cannabis hyperemesis syndrome, or CHS, has spiked in chronic recreational marijuana users over the past 17 years, and its impact on the public has quietly been amassing. Some patients who have been diagnosed with CHS unknowingly dealt with this condition for years before they were finally given answers.
According to a study done by Cedars-Sinai Medical Center, patients treated for CHS experienced uncontrollable vomiting and gag reflex, extreme nausea, abdominal pain and headaches.
The Cleveland Clinic defined CHS as a recurrent condition, although the sickness comes in waves and sometimes can remain dormant until a user exceeds their normal consumption.
Nathan Sanchez, a 23-year-old engineering student, had never heard of this chronic condition and believes a large part of it may have to do with the influx of stronger products; and he is not alone.
When asked her thoughts on the possible relationship between the cannabis products on the market today and CHS, Machelle Javier, a former registered nurse, 52, said, "It could be because a lot of those [products] have double or even triple the potency compared to when I first began my medical practice."
Since 2009, marijuana has been legalized in 37 states for medicinal use. Back in the 1990s, the levels of marijuana's main psychoactive compound, THC, for recreational bud were in the 4-5% range. Nowadays, bottom-shelf and mid-tiers start in the 14-17%, and exotics or prestige tiers are upwards of 33-55%.
Collective and concurrent data regarding CHS is spotty because of its relative recency. Statistics from the National Center for Biotechnology Information found that among those surveyed, 32.9% met the criteria for having experienced CHS, and if the ratio is carried over to the general population, approximately 2.75 million Americans may suffer annually from CHS.
The Centers for Disease Control and Prevention is still researching the short and long-term effects of cannabis. Dr. Robert Cook, a primary care physician for over ten years, tries to toe the line of his Hippocratic Oath to do no harm while pushing for nuance for patient relief.
"Since I cannot recommend marijuana or CBD products as a physician, but can as a friend," Cook added.
According to CNN, a total of nearly a million cases of cannabis-related vomiting were reported by the state of Colorado from 2013-2018 (the first legalized green state), resulting in a 29% increase since it was first legalized. Of the cases reported, nearly 400,000 were ages 25 and younger.
Medical professionals are still gaining familiarity with CHS cases. Machalle Javier said that they have never seen a patient with CHS.
"I used to work in [an] ICU and now work for the Department of Health," Javier added. "As far as cases there, I haven't encountered them and I've heard it's rare."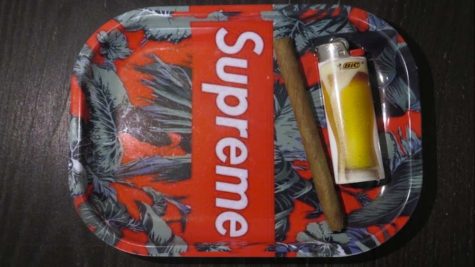 Of 20 current students SAC.Media interviewed, all have never heard of CHS directly. Seventeen students believe the spike in CHS cases will not deter or stop them from recreational use.
Paul Ryan Hailey, a 28-year old radio broadcasting student who has been smoking recreationally for 5 years, said, "I'm a functional stoner. I smoke while I do laundry, homework and working out. I'm a lot more relaxed and function better (when I smoke weed)."
Though three of the students took the new information and are now reconsidering recreational use, each of them admittedly would not refer to themselves as hardcore stoners or smoke enough to medically be considered a habitual smoker.
"Oh yeah! I would consider stopping, given this new information," 27-year-old interior design student Iveil Brion said. "So for me to not smoke in general, at some point, I would have no problem with it. I can stop when I want."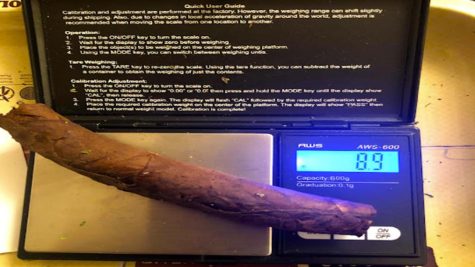 This sentiment and the legality of weed have changed the discussion.
Javier added that since it is legal, people are coming in if they have CHS.
"Now it's on the radar," she said. "There's more data but just like any medication, take it in moderation."
Javier also said that different people react to things in different ways so treatments are different per individual. Some people can tolerate long-term use, others can only short-term use.
"Some people can use it, some cannot. Like newer medications, it's trial and error," she said.
For anyone who may be experiencing symptoms of CHS, there are immediate medical solutions. Such as intravenous fluids and anti-nausea medication are a few options.
What concerns medical professionals like Machelle Javier and Robert Cook, are other syndromes or viruses that can induce constant vomiting. CHS can lead to repeated electrolyte disturbances and imbalances, going into shock and possible organ failure. Ignoring these signs and symptoms would be detrimental to the individual's well-being.
Many medical professionals advocate for the medicinal benefits of marijuana. Even recreational use is fine, "in moderation." Professionals like Cook and Javier believe as the chronic gets stronger, more cases will arise and data will show clearer trends. Ironically, marijuana has medically been used for remedying abdominal pain, nausea and headache management.
Leave a Comment
About the Contributor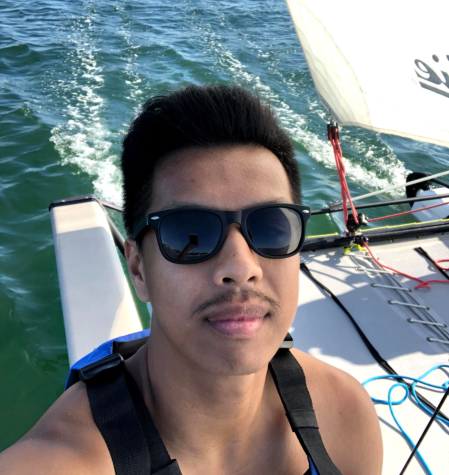 Robbie Doctor, Staff Reporter
Robbie Doctor is a staff reporter and writer for SAC.Media.