Faculty To Demand Raise, Decreased Enrollment Looms
While faculty looks for pay increases and benefits, lower enrollment threatens the college's funding levels
Ahead of the Board of Trustees meeting on May 11, faculty met to organize during their Faculty Association meeting on May 3.
Following several years of negotiating for benefits, the Faculty Association will ask for a higher negotiated cost-of-living adjustment. These requests come amid inflation, a decrease in enrollment and a global health crisis.
With organizing efforts beginning to take hold, Maya Alvarez-Galvan encouraged faculty to show up at the board meeting to put a face to this request for a pay raise.
"There are certain items that we anticipate will be difficult for us to get," Alvarez-Galvan said. "We need to show the board that we stand behind our negotiating team. I know that you're all tired. I am tired too. This is the moment where we need to find those extra ounces of energy and get ourselves out there."
Out of solidarity, FA t-shirts will be provided to faculty who need them in order to bring the negotiating team further firepower.
"Our negotiating team is good, but they are better if we stand behind them – roar behind them – and let the district know that we are a unified union. Right now they don't see us that way," she added. "We need to be out there."
Alvarez-Galvan then added that there were a lot of complaints by membership that can only be solved by showing up.
After further deliberation, two negotiations updates were provided:
From April 15:
Both parties agree on the cancellation of assignments

Adjunct canceled classes will provide the adjunct with one week LHE pay per class
Full time faculty may bump adjunct to make LHE only

FA responded to adjunct rehire rights

Agreed to some district language
Clarified process for scheduling adjuncts

District responded to office hours

Countered to original proposal
Reduced service to the college
Increased on-campus office hours by an hour
Offer to fund three year pilot to increase office hours for adjuncts; increase adjunct hourly rate for office hours
Mutual agreement is still to be discussed
From April 22:
Mostly discussion and new proposals

Flex implementation
Clarification in TAs
District interest in article 13 regarding distance learning

FA proposed service increments and professional development

Requested equity among service groups and increased compensation
Requested increases to stipends for earned degrees; eligibility for adjuncts to receive one-time degree stipends

District responded to adjunct faculty rehire rights

District did not agree to FA proposal regarding adjunct faculty rehire rights
District does not agree to offer adjunct professors rehire rights for a second prioritized assignment
District feels full-time faculty should not have priority after retirement over adjunct faculty with rehire rights
The FA will continue negotiations on May 13, where they will discuss these issues and increases to salaries and healthcare benefits.
"We are going to start asking for money because the May Revise should be out in the next couple weeks," Lead Negotiator Sandra Esslinger said. "We have the concrete numbers to hang our requests on."
Esslinger also encouraged faculty members to speak about their experiences with inflation as a key humanizing issue for the negotiation team.
Despite having the numbers, the faculty face an uphill struggle with the district due to the college's decrease in enrollment.
As Administrative Services Vice President Morris Rodrigue would point out later in the representative council meeting, the district is in a predicament with funding levels going forward.
The college has been using full-time equivalent student metrics from February 2020 that were "locked in," a process that preserved the college's funding. By utilizing "emergency conditions," the college has been able to maintain funding as if the pandemic had not happened and enrollment was not impacted.
The acronym, FTES, can best be understood as adding up enrollment into full time students from all students regardless of their actual enrollment statuses.
As Morris explained it, "everything's been stuck in time relative to our FTES because we keep claiming emergency conditions."
He further explained that this amounts to a precarious situation.
"So effectively, we are artificially supported at a higher level of FTES under emergency conditions than our actual FTES," Morris added. "That's sort of the crux of our problem. It's great because we're getting the funding like we have this FTES right now, but it's not reflective of what our true potential budget could be down the road once those emergency conditions go away."
The Student Centered Funding Formula determines how the college gets funded; when emergency conditions drop, the college will receive less funds due to low enrollment.
Further complicating this, online and in-person classes are no longer calculated as separate metrics for funding. Morris was unable to explain why the college offers the amount of in-person and online classes it does because that is an issue handled by the instructional staff.
With these complex funding formulas and different metrics, Mt. SAC is trying to boost student enrollment to increase future funding.
Projections have varied each time Morris provides the presentation with how uncertain the future is.
Outside of these challenges, the district is still handling rising employer contribution costs to retirement in CalSTRS/CalPERS programs, a decline in non-resident tuition and a decline in parking revenue.
With all these challenges in funding, the Faculty Association will look to make their voice heard at the board meeting on May 11.
Leave a Comment
About the Writer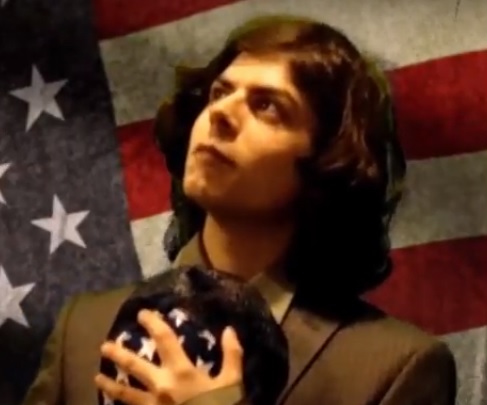 Joshua Sanchez
Joshua Sanchez is the former Editor in Chief and News Editor of SAC.Media. He was previously the managing editor of LAHS' student newspaper,
The Conqueror
. A portfolio of his reporting work can be found at
jdjoshsan.wordpress.com.