Summer Heat to Worsen, Third Year of Latest Drought
The state faces a growing threat of increasing temperatures
California is on track to face a summer of heat, fire and blackouts that will increase the state's drought. Although Gov. Gavin Newsom recently outlined a plan to combat the crisis and the Metropolitan Water District of Southern California will restrict water usage, the effects of the heat will ripple throughout the state in the upcoming months.
According to NOAA's National Centers for Environmental Information, 2022 has been the driest year for California since 1895. The organization is also predicting that the climate pattern La Nina will likely persist through the summer, which could intensify the already-dry climate and bring about higher temperatures.
This trend bodes badly for the state's water supply, as the dry period has overlapped with a majority of the state's wet season.
Eleven of California's reservoirs are below 80% of average and two are at critically low levels.
In late April, the MWD voted to restrict water usage in certain locations that are provided water from the State Water Project. Households within affected areas will be required to limit outdoor watering to a single day per week.
The decision will take effect on June 1 and be imposed on over 6 million people. Affected cities and counties that do not abide by the order could face fines. Los Angeles, Ventura and San Bernardino counties will be affected.
The lack of precipitation in Southern California means the risk of a harsh fire season is not high. When a region experiences a high amount of precipitation, there is an increased risk of an intense fire season due to healthier vegetation.
Northern California, however, could face similar devastation to the state's 2021 fire season in which over 2 million acres were burned. A majority of last year's blazes, such as the Dixie fire, began in the northern region.
According to an outlook from the National Interagency Fire Center, Northern California will be at the highest risk for dangerous fires from June to August.
The state has already experienced over 1,500 fires that have burned over 6,718 acres this year.
The heat and fires could also wreak havoc on the state's power grid. State officials have warned that California's energy providers will lack the resources to adequately power many homes during the upcoming summer. Their models predict a deficit of 1,700 megawatts, which translates to 1.3 million residencies. A simulated worst-case scenario could see up to 5,000 megawatts lost – roughly 3.75 million homes.
Hydropower, which in 2020 provided 11% of California's energy, is at heightened risk due to the drought. Last year, the Hyatt Powerplant at the Oroville Dam ceased operations due to low water levels. The closure was the first in the plant's history since its opening in the 60's. Although it has since restarted its functions, Lake Oroville – which also provides water for the State Water project – sits at a 55% capacity.
In April, Gov. Newsom announced the Extreme Heat Action Plan, a set of actions the state plans on taking to combat increasing temperatures and their effects. The plan includes efforts to increase public awareness and safety, strengthen state services, revitalize infrastructure and the implementation of nature-based solutions. Last year, California's budget included over $300 million for the plan.
The plan is not yet in effect and would take significant time for full-scale implementation.
"Extreme heat driven by climate change endangers the lives and livelihoods of Californians in every corner of our state, and threatens our vital natural systems," Gov. Newsom said in a press release. "The Extreme Heat Action Plan is a critical part of California's commitment to strengthening community resilience and will guide partnerships and investments in equitable solutions to protect all Californians."
Leave a Comment
About the Contributor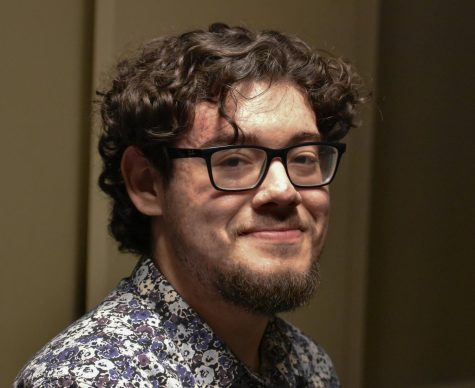 Bryan Jimenez, Editor in Chief
Bryan Jimenez is the Editor in Chief of SAC.Media. He can be reached at
[email protected]
.