On-Campus Infections Trend Upward
Mt. SAC's test positivity rate has risen despite decreased testing
Mt. SAC's on-campus test positivity rate has steadily increased since March, according to data published on the school's COVID-19 dashboard. The climbing statistic comes amid the dropped vaccination and masking requirements that became effective at the start of the summer intersession on June 20.
Although on-campus testing sites have been reduced to one location for the summer and overall tests conducted have veered downward, positive test results continue to spring up.
June saw the most significant increase in positive COVID-19 test results, more than doubling May's positivity rate of 2.6% to 5.8%. In April, the percentage sat at 1.4% and in March, 0.6%.
According to the U.S. Centers for Disease Control and Prevention, a 8.00-9.99% positivity rate in a 7-day span signifies a substantial rate of transmission. From June 27 to July 3, Mt. SAC's testing site reported a rate of 8.2%, up from 5.9% the previous week.
Despite the increasing percentages, the school does not currently plan to reinstate the mandates but does encourage vaccinations and the use of face coverings.
Regardless, Mt. SAC has committed to following the protocols established by the Los Angeles County Department of Public Health, which plans to re-impose an indoor mask mandate if the county's level of transmissibility moves to a high community level, as determined by the CDC.
As of now, the community level is medium, however, the rate of infection is poised to continue rising.
The rise in positive cases is fueled by highly-infectious subvariants of Omicron, BA.4 and BA.5, which have become the dominant strains around the country.
A high community level sustained over two consecutive weeks would trigger the mask mandate, which could occur as soon as the end of July. If implemented, the mandate would last until the county's infection rate drops back to a medium level for another two consecutive weeks.
The Mt. SAC Board of Trustees, which voted to allow the mask and vaccine mandates to expire in April, is set to discuss COVID-19 on campus at their next meeting on July 13.
Leave a Comment
About the Contributor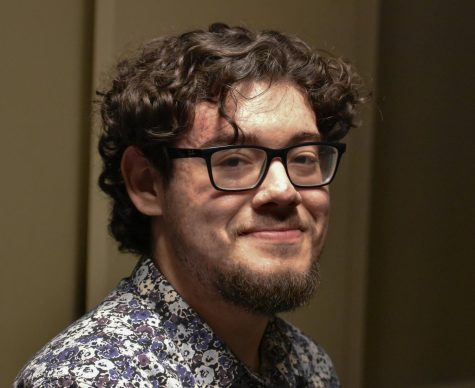 Bryan Jimenez, Editor in Chief
Bryan Jimenez is the Editor in Chief of SAC.Media. He can be reached at
[email protected]
.