Library adds over 1200 books to ethnic studies collection
The additions come as Mt. SAC strengthens the academic disciplines
In time for the debut of new ethnic studies courses, Mt. SAC's library has strengthened its catalog in the academic disciplines with 1,235 new books and e-books which are readily available for student usage.
The additions, which fall under the categories of Native American and Indigenous Studies, Latino and Chicano Studies, Asian American and Pacific Islander Studies, and African American/Black Studies, cover a variety of topics that were curated by librarians with community guidance.
The selection process, which took two months to complete, was assisted by a variety of channels: the school's Native American Inter-Tribal Student Alliance, online student recommendations, relevant course outlines and a plethora of other resources were used to pull together the book expansion.
"Building the collection is an ongoing process, you're never really done," Dean of Library and Learning Resources Romelia Salinas said. "In this case, because it's new, usually when a new program gets started in a degree, we will make sure to develop in that area significantly."
Although Mt. SAC does not currently offer degrees in any of the ethnic studies, the school has established an ethnic studies department and offers a variety of courses in the topics.
"A lot of them are sociology books, a lot of them are art history books, a lot of them are history books, so they're going to be used by students in classes that go beyond ethnic studies and they're really going benefit hopeful everybody," librarian and professor of library science Cristina Springfield said.
She went on to iterate the importance of having a selection of ethnic study books at the library.
"We want our students to see themselves reflected in the collections too. As community college students, I see those students as future scholars and academics and we want people to be able to see their stories reflected in what they're learning about. The great thing about ethnic studies is it provides that lens from that perspective." Springfield added that ethnic studies helps expand students' worldviews by learning about communities different from their own.
Salinas contributed to the sentiment, saying "Oftentimes, it's not until students reach higher education that they get exposed to this literature. … one of the things we're really trying to do here at Mt. SAC is to make sure we have a strong collection to not only support the curriculum but also just to give our students an opportunity to learn about themselves and learn about the community as well."
In addition to the books, the library offers myriad online learning resources for students, such as documentaries and academic journals.
"That's where you can read the actual research being published by faculty in these disciplines, so like the latest critical analyses, surveys they're doing, and students can engage with that research that's going on," Springfield said.
She also emphasized that the library encourages students to recommend books, saying, "We definitely value their perspective and their recommendations because we're here to serve students, at the end of the day. That's our focus."
The library's online resources can be accessed here and purchase request form here.
Leave a Comment
About the Contributor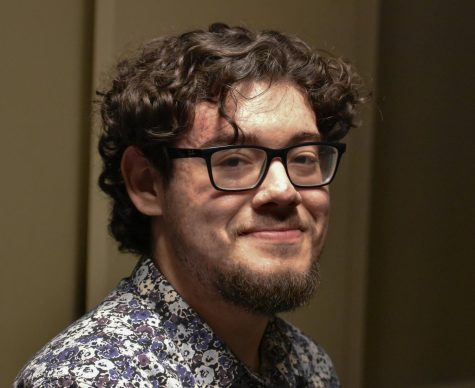 Bryan Jimenez, Editor in Chief
Bryan Jimenez is the Editor in Chief of SAC.Media. He can be reached at
[email protected]
.