Football enters bye undefeated, third in state
The flawless 5-0 squad has three blowouts on their record
Mt. SAC football has been hungry. After several on the team were disappointed with only making it to the Patriotic bowl game last year, the SACDAWGS have pushed hard to establish their dominance this year.
That hard work, combined with no COVID-19 cancellations thus far, has paid off.
Ranked third in the state, Mt. SAC dominated the Los Angeles Valley Monarchs again 69-7, held off the Saddleback Bobcats 13-7, dominated the San Bernardino Valley Wolverines 63-18 and held off the Bakersfield Renegades 28-10.
While last year's squad had similar blowouts, the team was awarded a COVID-19 forfeit last year against the Alan Hancock Bulldogs on Oct. 1. This year, that would have been an easier way to save face after quarterback Ike Udengwu III (0) carved up their defense the entire first half.
While Udengwu gave up an interception in the first quarter after a miscommunication on a prior play, coach Bob Jastrab showed faith in the star quarterback and allowed him to stay in the game – something that did not happen much in the prior year.
Udengwu showed why he is a top junior college quarterback prospect for the rest of the game, going 20 for 25 with an average of over 10 yards per attempt in his four-touchdown and 261 yard passing attack.
On the ground, Udengwu was just as lethal. Averaging almost 10 yards per carry, he rushed with the rock seven times for 67 total yards with one explosive 22 yard run. If there's a first down on the line, Mt. SAC converted with Udengwu on the field.
Leading the team 34-7 at the half, Jastrab showed mercy by starting quarterback Sean Jastrab (10) and having quarterback De'von Hemsley (19) close out the game.
Unfortunately for the Bulldogs, Mt. SAC's run game was still too efficient to be stopped. No matter who was under center, Mt. SAC scored or burned clock. Running back Mohamed Nyangamukenga (32) took over Keoua Kauhi II's number and dominance, finishing the game with two rushing touchdowns on 11 attempts for 72 yards for a 7 yards per carry average.
The game ended 48-7, and Mt. SAC's defense suffocated the Bulldogs offense the whole game with standout Mason White (1) coming down with one interception and three tackles.
The squad is poised to repeat their dominance from last year when they start conference play on Oct. 15 at home.
Leave a Comment
About the Contributor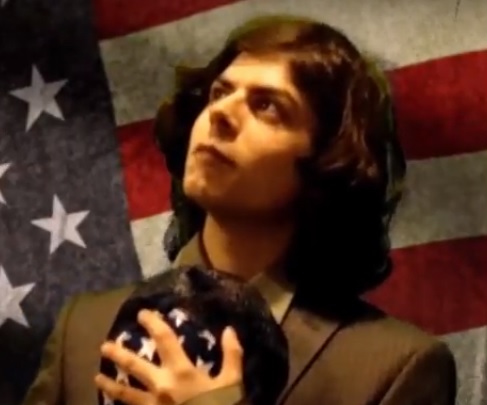 Joshua Sanchez
Joshua Sanchez is the former Editor in Chief and News Editor of SAC.Media. He was previously the managing editor of LAHS' student newspaper,
The Conqueror
. A portfolio of his reporting work can be found at
jdjoshsan.wordpress.com.