Recapping 'Don't Worry Darling' controversies
Controversy after controversy, will Olivia Wilde catch a break?
Director Olivia Wilde's anticipated movie "Don't Worry Darling" hit theaters across the United States on Sept. 23 with massive success, however, the months prior and days after the film's release were riddled with controversy.
With a star-studded and diverse cast, the movie was set to do well but began facing hitches after filming wrapped up. After reports surfaced of Wilde and male lead Harry Styles entering a relationship, a feud involving female lead Florence Pugh and a video exposing Wilde pleading with her ex-male lead Shia LeBeouf, doubts formed on the movie's success.
LeBeouf – who is currently being sued by singer FKA twigs for physical and emotional abuse – was set to be the male lead Jack Chambers in the movie, but was reportedly fired during rehearsals by Wilde. "I believe that creating a safe, trusting environment is the best way to get people to do their best work," Wilde said to Variety Magazine. "Ultimately, my responsibility is to the production and to the cast to protect them. That was my job."
After the article was published, LeBeouf posted a video that revealed that he was not fired but left on his own. The video showed Wilde pleading LeBeouf to return and for him and Pugh to work it out. Many fans were outraged that Wilde would put Pugh in that situation, especially after how she spoke about the situation in the Variety article.
After the musician Styles joined the cast to replace LeBeouf, buzz around the movie skyrocketed. Many people were interested in seeing him in another acting role, but the hype was quickly overshadowed after pictures of Wilde and Styles holding hands at a wedding were released. Rumors started to swirl regarding the relationship's timeline, as Wilde had broken up with long time fiancé, Jason Sudeikis, two months prior to those photos being released.
Additionally, Kiki Layne, an actress of color, revealed that most of her scenes were edited out after the film's release, adding to the controversy.
After the movie premiered, Layne, whose character Margaret plays a vital role in the story, wrote in an Instagram post that the best thing about the movie was meeting her boyfriend, even though they were cut from most of the film. Advocates of film diversity criticized the movie after this information came out.
Overall, fans were split. Some people believe that much of the scrutiny comes from her being a woman in a male-dominated industry, arguing that if the roles were reversed and the director was a man, there wouldn't be so many people nitpicking everything. "Don't Worry Darling" garnered the anticipation of a large audience as Wilde's previous film "Booksmart" – her directorial debut – received critical acclaim. With 71.8% of professional directors being male, Wilde being able to do a film of this caliber as her second movie is a feat in and of itself.
"And actually what you will notice is that women directors have to get a little bit more creative to stay in, you know, and that they don't have that glamorous rise to success that many directors have," film director and writer Tracy Mathewson said on what being a woman in the film industry is like.
It's uncertain that these controversies helped generate numbers in the box office, but the film climbed to the No. 1 spot after release and has grossed almost $70 million worldwide. Maybe there is no such thing as bad publicity.
Leave a Comment
About the Contributor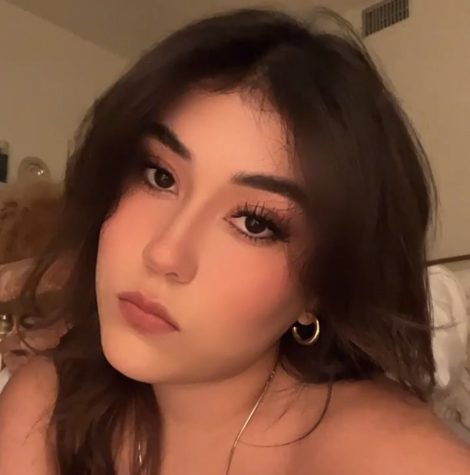 Brisa Gutierrez, Social Media Manager
Brisa Gutierrez is SACMedia's Social Media Manager.