The story behind the most prized sneakers in 2022
This how sneakers become part of the fashion statement
Sneakers at their most bare bone and minimal purpose are meant to protect our feet from the elements and be adaptable to any situation we find ourselves in during our day-to-day lives. Fast forward to modern day fashion, the ever expanding palette of sneakers now range from low and high tops, running, sport style, soccer, lifestyle, basketball, "dad" shoes and more. With sneakers seemingly combining all of these different niches into one shoe, this has led to technological innovation, insane resale prices and the rising popularity of old and new models from brands such as Nike, Adidas, New Balance, to newcomers like On and Yeezy.
However, outside of brands, specific shoes and silhouettes have seemingly increased in popularity post-pandemic due to the rise of TikTok and other social media platforms. Take basketball sneakers for example, which have always been engraved into streetwear culture ever since the '80s with Nike's boom due to the Air Jordan 1. The signature sneaker of a basketball legend has led to many different brands creating new shoes within the same vein.
Another example would be how Adidas competes with their competitors like Nike in performance sneakers. Adidas has been able to create a new niche within more lifestyle-oriented basketball shoes, like the Adidas Forum Series, made in direct competition to Nike's Blazer shoes in the late '70s. The Forum features a high cut shoe with a strap engineered for stability and form for professional players on the court. The Forum grew in popularity when Michael Jordan wore them during the '84 Olympic trials, just a year before his own shoe with Nike would take off, taking basketball shoes into stardom within streetwear. Another shoe by Adidas that has risen in popularity are their EQT basketball series.
The story is much less adored through the history of basketball here in America, but rather shows the shift in fashion. With the rise of fast fashion and its subsequent ambassadors through influencers, Adidas made their own shoe within this lane. The EQT BBL series gears more towards a lifestyle take on basketball shoes rather than strictly performance which is seen through the use of heavier more casual materials of suede and fake leather on the upper, with a midsole of both Boost and Lightstrike, the brands most premium midsole foams.
Another type of shoe that has seen a rise in popularity within the past few years are soccer inspired sneakers. This time, instead of Nike leading the trail, Adidas has been in the forefront of soccer shoes, doubling as popular and fashionable sneakers. This is seen through two shoes: the Adidas Spezial and the Samba. Both of these are not technically "sneakers," but were and still are made with the purpose of being indoor soccer shoes.
The Samba was created in the 1950s by Adidas founder Adi Dassler. He was looking for the perfect outdoor street shoe for the icy conditions of northern European countries that led to the creation of the Samba. In modern days, the Samba can still be seen in countries like Brazil, Mexico and other Latin countries as a strict soccer shoe.
However, in the United States and even Europe, the Samba has left its roots of soccer for a more sneaker and lifestyle orientation. With designers like Louis Vuitton's Virgil Abloh and influencer Emily Oberg using this pair of shoes as a staple in their outfit rotation. Arguably, out of many of the classic shoes to come back in popularity in recent years, the Samba may be one of the only timeless sneakers, always, being in the limelight for its low profile and muted tones – perfect for anyone looking for a daily shoe with a bloodline based in European soccer.
Contrary to the Samba and EQT or any shoe for that matter, clogs have created their own lane within the zeitgeist of fashion now. Characterized by their low profile and sandal-esque silhouette, clogs have been seen from brands from Crocs all the way to Birkenstock.
This resource can be pointed to another niche that has been on the rise, "adult" streetwear. Also known as "high" streetwear, it is characterized by the incorporation of higher quality designs for more streetwear-oriented pieces. Brands like Ame Leion Dore, New Balance and others all have led the movement of this fashion that focuses more on fluidity and form rather than loud staple pieces.
Furthermore, the most notable forms of clogs seen online and in fashion spaces are Birkenstock's Boston. Here, the brand focuses far more on function rather than form, with the main appeal being the brand's famous footbed technology, making sandals far more comfortable and supportive than traditional plastic sandals. Contrast to their more popular Arizona sandal, the Boston has a fuller closed toe cap, with a slip on heel, making an odd makeshift shoe and sandal.
Overall, the rise of these sneakers, from high top basketball sneakers to leather clogs, all come from the rise of TikTok and other social media platforms. With everyone having a wide array of different platforms, more people can have the same or similar taste in inspiration for their own clothes.
Leave a Comment
About the Contributor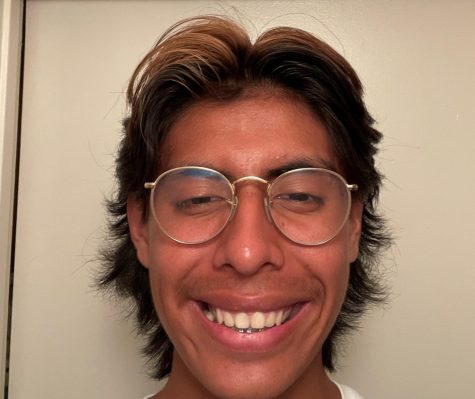 Joseph Reyes, Staff Reporter
Joseph is a staff writer and reporter for SAC.Media.