Staff picks: 'Twilight'
The eighth installment of a series showcasing our staff's favorite movies and why they love them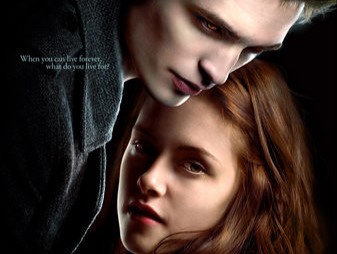 Film writer Jesse Wolfe described anything considered to be a cult classic as being a masterpiece. If cult classics are what make a movie a masterpiece, I would consider the "Twilight" saga to be a cinematic masterpiece.
This saga began with its 2008 movie "Twilight" which received harsh criticism and reviews.
On Rotten Tomatoes, a popular website that collects the ratings critics give to movies and television shows, anything given a 59% or lower is deemed as being "rotten" and therefore bad. "Twilight" scored a 49%, showing that on average, critics did not find the film to be all that good and were not pleased with it. Metacritic, another widely respected review and rating aggregation website shows a similar response with "Twilight" scoring a 56% on average.
Both the ratings as seen on Rotten Tomatoes and Metacritic show that the movie did not initially receive reviews that were favorable. It can be imagined that "Twilight" did not originally have mainstream popularity. Rotten Tomatoes shows that all movies in the "Twilight" saga were given less than 59%, averaging out to have a rating of only 40%.
However, there was no downfall of the "Twilight" saga, and this is thanks to the fanbase that grew as a result of the films and books the movies were based on. While the saga didn't win any Oscars, the films had won about 70 awards in total simply because people voted for the saga in vote-based award shows like the MTV Movie and TV Awards and People's Choice Awards.
The saga may not have been popular with critics and mainstream society but still found success in garnering an audience and maintaining a strong fan base, ergo making it a "cult classic."
As mentioned earlier, the "Twilight" saga can be considered a cinematic masterpiece for reasons other than just because it aligns with the concept of cult classics, such as its beautiful cinematography and its ability to remain in the hearts of its audience.
One thing that makes the films stand out from others is that they have clear emphasis on color palettes and use colors to further set a tone. In the first "Twilight" film there is an emphasis on cool colors, with the movie having a blue tint throughout. This was intentional. The film has a heavy focus on the mystery that is Edward Cullen and his family. Throughout the film Cullen is portrayed as standoffish, which only further perpetuates the idea that he is a mystery and it is later revealed that his aloof nature is due to the fact that he and his family are all vampires.
The blue tint in the film was meant to enhance the paleness of the cast to make them have a closer resemblance to vampires and add more of a "cold" feel to the film to represent both the vampires' undead nature and Cullen's broody personality.
The film's sequel, "Twilight: New Moon" has a completely different color scheme with an emphasis on warm colors. This was also intentional. In this film Cullen breaks up with protagonist Bella Swan and she forms a semi-romantic relationship with her best friend Jacob Black as she gets to know his community.
Similar to Cullen, Black and his family are a mystery to Swan, but rather than being vampires, they are all werewolves. The saga characterizes werewolves as being warm and temperamental connecting back to the focus on warm tones and heat in the atmosphere.
This use of color to determine tone is used throughout all of the films, making it one of the things "Twilight" is most known for. In addition to the film style, "Twilight" is famous for its aesthetic appeal.
The setting of "Twilight" is primarily in Washington but to get a "woodsy" feel, the movies were filmed in Oregon and Vancouver, British Columbia. There's a myriad of scenes that take place in the forest and so a lot of the shots include a wide view of nature and forestland. Trees, creeks, autumn leaves, heavy fog and lush grass can be found in the foreground of the film and they are so prominent in the story of "Twilight" that many fans of the series are able to recognize the particular place in which these scenes took place (which is Silver Falls State Park in Oregon).
The shots in which nature is seen are absolutely gorgeous and add much character to the series, so whether or not one likes the story of "Twilight" it can be agreed that the directors of the saga were talented in their cinematography. Referring back to Wolfe's quote, he claims that a movie is a masterpiece when it "sticks in the hearts and minds of the culture."
Twilight was able to capture the hearts of a small population and many of those who became fans of "Twilight" remain fans years later. This can be seen in the sheer amount of tourism the film's set locations receive.
According to Sarah El-Mahmoud, Forks, Washington, experienced an increase in tourism after the "Twilight" films were released. "72,000 people reportedly visited the small town of 3,200 that year," El-Mahmoud said on the boost of tourism. This is all thanks to the fans of "Twilight" and its influence.
The "Twilight" saga exhibits talented cinematography and the ability to captivate others. It is because of all these factors that it would be reasonable to consider the "Twilight" saga as a cinematic masterpiece.
Leave a Comment
About the Contributor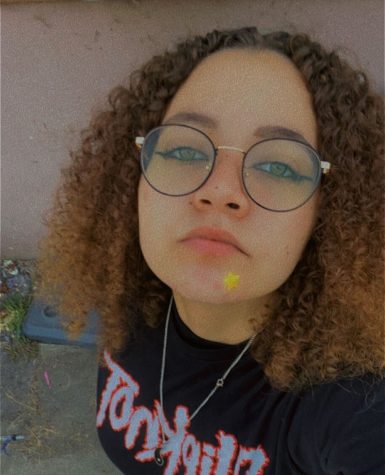 Delila Grubaugh, Features Editor
Delila Grubaugh is SACMedia's Features Editor. She is a first generation college student majoring in journalism and social justice. She dreams of being able to write a book one day and successfully make at least one short film in her lifetime. As a current peer navigator for the EOPS/CARE program she finds it to be incredibly important to work to help others, and she loves journalism as it can at times be democracy and social justice at its finest. She believes that if we are granted the right to freedom of press and freedom of speech we should be able to utilize it to benefit the people. She loves tea, Halloween, sunflowers, rock music and poetry. She is a California girl at heart and supports almost any Los Angeles team there is. A lover of journalism and advocacy, naturally someone she looks up to is Kara Danvers-aka Supergirl. She hopes to be as strong as her one day.