Indie Sleaze: How Tumblr style is making a comeback
Grab your American Apparel skirts and band tees, 2014 Tumblr is back
Smudged eyeliner. Wild hair. Dark, sheer tights. Mini skirts. Band Tees. Alternative pop music. Night outs. 2014 Tumblr style also known as indie sleaze is making a comeback.
Indie sleaze started in the 2000s and was all about individuality. It had influences from the '80s mixed with the grunginess from the '90s. Brands like American Apparel created cult favorite pieces that became the uniform for this era. The aesthetic first came at a time of recession but still emphasized the gaudy club scene by taking bright flash photos while showcasing their messy hair and smudged makeup.
In the early days of this aesthetic, users relied on the site Myspace to express themselves. They were allowed to display their top friends and what they were currently listening to. When the second revival of this aesthetic came, people were no longer on Myspace but on a platform called Tumblr. Like the older site, Tumblr allowed users to be creative in the form of blogs. Users were able to write posts, share pictures and reblog their favorite profiles.
"I remember being on Tumblr and seeing girls like Alexa Chung and Sky Ferreira and wanting to be them," Edith Centeno said about who influenced her style back in her 20s. "They had this vibe that was hard to recreate and I think that was what made them stand out."
Girls like Alexa Chung, Taylor Momsen and Sky Ferreira were known as that era's "It Girls." They were known for their effortless cool indie style and hanging out with their rock star boyfriends and friends.
Those same rock stars were creating the soundtrack for the time. The 1975, Arctic Monkeys, Lorde and the Neighborhood were featured on every "Tumblr" girl's Spotify. The feeling that came from their songs was a feeling of coming of age. Each song made you feel like you were the main character of a story. Music played such a big part of this time era especially in the second revival.
Nowadays, with social media platforms like TikTok, these same artists are helping the style to make a comeback. Each of these artists took a break from making music and within the last year each released an album. The release of new music from these artists had girls running to grab their sheer tights and American Apparel skirts.
Artists like the 1975 and Arctic Monkeys went on tour following the release of their albums and it felt like you entered a time machine back to 2014. Even newer artists like Irish band Inhaler, are writing songs that remind us of those times. Their songs sound like the 1975 and Arctic Monkeys had a cool alternative baby. Their albums hold a sense of nostalgia that many 2014 Tumblr users craved.
Many people are excited for the resurgence of this phase because they felt like they were too young to truly live through it and are now getting a second chance.
"We weren't really able to indulge in it but now that we're in our 20s, we have the money now and we have grown more into ourselves," Emily Tez, 21, said on the return of the 2014 Tumblr girl style. "We're able to dress the way we wanted to back then and not look awkward. We're able to experience the life that our favorite singers were talking about."
Platforms like TikTok make trends cycle through faster than ever. It went through the early 2000s and 2010s within the same year. It only made sense that indie sleaze was the next to return. A lot of the younger generations like Gen Zers are over the overly produced content influencers are pushing out.
"With everyone looking like carbon copies of each other, indie sleaze allows people to showcase their personality and doesn't put an emphasis on looking perfect," Tez said. "That's why I like that it's [Indie Sleaze] returning again because everyone's kind of just like I want to have a good time. Like, who cares anymore."
Influencers like Addison Rae and Devon Lee Carlson have been seen embracing the trend with their point-and-shoot cameras in hand ready to display their next night out.
Will you be rocking messy hair and smudge eyeliner this fall and winter?
Leave a Comment
About the Contributor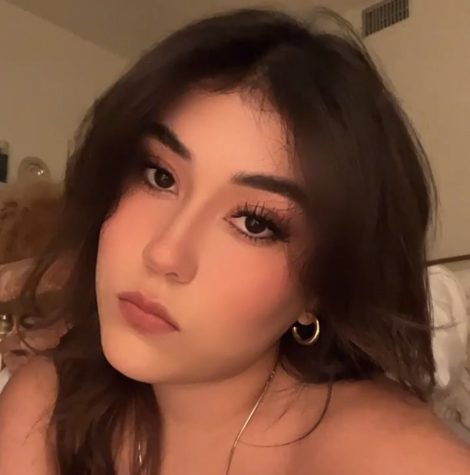 Brisa Gutierrez, Social Media Manager
Brisa Gutierrez is SACMedia's Social Media Manager.