Swifties outraged over Ticketmaster disaster
Ticketmaster is facing major backlash after Taylor Swift's presale
Fans are feeling jaded after presale tickets for Taylor Swift's massive Eras Tour sold out due to Ticketmaster's systems not working. Now, some are suing the site.
After her previous Lover Fest tour was canceled in 2020 due to the pandemic, fans were excited that their favorite artist was back to performing live. Those fans who had tickets for the canceled tour were promised that they would have an advantage in the presale for the next tour. There were also other ways to give fans a leg up in the presale queue like buying merchandise from Swift's site.
However, as the East Coast shows were selling out, many fans took to Twitter to write about their horrible experiences. The complaints ranged from how they kept getting kicked out of the queue to how they repeatedly got the message that another fan beat them to the ticket right after choosing a seat and how the "boosts" they were told they would have didn't help them.
The same thing transpired during the West Coast presale event. After each of the "Verified Fan" presales and the Capital One presales, the shows sold out in a matter of minutes. This led to an announcement from Ticketmaster that the general sale was canceled completely.
Fans had to sign up for Ticketmaster's verified fan system in order to get a presale code for Swift's tour or have a Capital One card for another presale opportunity. The ticketing site does this in order to avoid system crashes due to the high volume of people trying to buy tickets all at the same time. With this being Swift's big return to touring, the site was expecting a record number of fans interested in buying tickets.
A whopping number of 3.5 million fans registered for their "Verified Fan" presale code. From that pool, 1.5 million were sent a code while the rest got put on the code's waitlist or didn't receive one. Of the 1.5 million fans plus the Capital One card holders, about 2.4 million of them were able to actually purchase tickets.
Long time fans who have waited years to see Swift in concert were left disappointed.
"This is somebody I've listened to for a long time and it being that difficult to get tickets like I've never experienced anything like that before," Stephanie Smith, a Swiftie for over 16 years, said of her experience. "And it just feels like the whole website has so many issues. And it's kind of disappointing because, you know, they're one of the only places to get tickets from."
Swift has also put the blame on the site's lack of preparedness. The singer took to Instagram to apologize to her fans.
"I'm not going to make excuses for anyone because we asked them, multiple times, if they could handle this kind of demand and we were assured they could," Swift wrote to her followers in a post on her Instagram "Story" following the disaster, CNN reported.
While fans and Swift's team blame Ticketmaster for their system crashing, the site wrote in a press release that the issues came from an influx of reselling bots and fans without codes trying to enter the queue.
"This time the staggering number of bot attacks as well as fans who didn't have codes drove unprecedented traffic on our site," the site read. They added that it drove 3.4 million people on their site which was four times more than they last peaked.
All the commotion has led to an investigation of the site's parent company, Live Nation Entertainment, by the Department of Justice. CNN reported that ticket purchasing and power imbalance was among the things that the DOJ is looking into.
It is unknown whether Swift will use Ticketmaster for future tours and if other artists will follow in her footsteps.
Leave a Comment
About the Contributor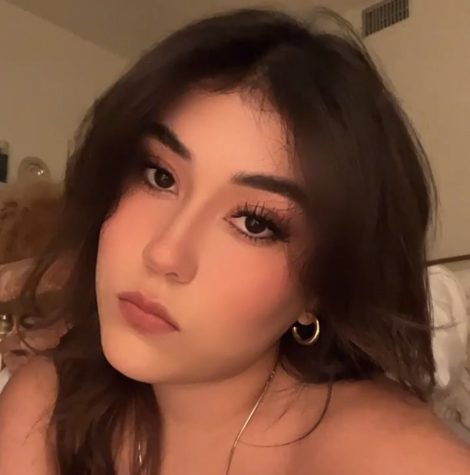 Brisa Gutierrez, Social Media Manager
Brisa Gutierrez is SACMedia's Social Media Manager.