Staff picks: Holiday gift ideas
A few gift recommendations from our editors
Shopping for loved ones can be a difficult task. As the holiday season kicks into full gear, here are some gift recommendations from our editors.
Bev by Black + Decker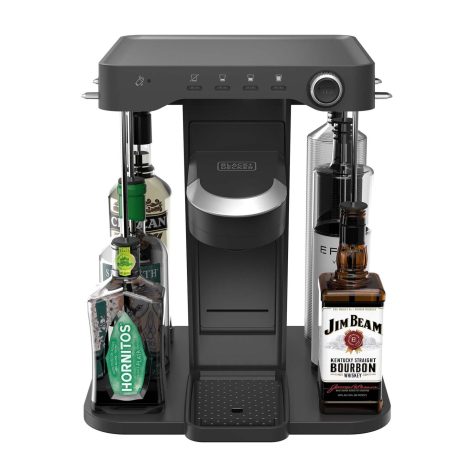 This one is for those who really enjoy the simpler, more relaxing parts of life. Bev by Black + Decker automates bartending, so next time you party with your family or friends you don't have to worry sweat about the drinks being too strong or making a mess with amateur bartending skills. The coffee maker-esque system uses flavored drink capsules and mixes it together with your choice of alcoholic beverage seamlessly. Pair this with your relative or friend's favorite drink and they will be ready to unbox it like a kid who gets a PS5 for Christmas. While on the more pricey side, this gift is perfect for the party animal in everybody's family and could be of great use if you find yourself looking to turn up your Christmas Eve a notch.
-Ruben Montoya, Opinion Editor
Jigsaw puzzle
For this holiday season, my top choice of gift will be jigsaw puzzles. Whether it is for a friend or family, it is a great choice. Depending on how much you dislike that friend or family member, you can pick the almost impossible puzzle that is in one color. Or pick something cute like this one.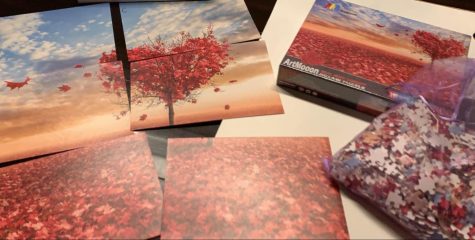 I think a jigsaw puzzle is a great choice of gift to give or to receive. Personally, I enjoy the peace and quiet that I have while completing a puzzle and the sense of accomplishment after putting the last piece in place. Jigsaw puzzles can range from tens to thousands of pieces, there are many choices for people of almost all ages.
-Christie Yeung, Managing Editor
Record player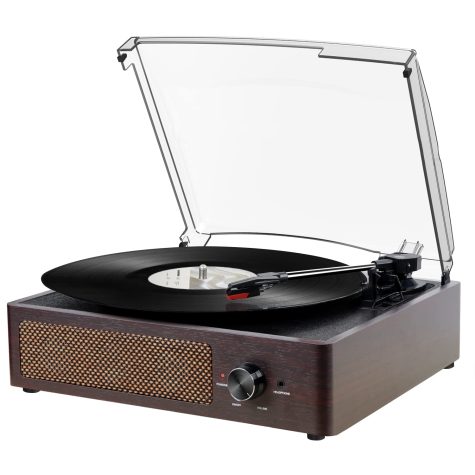 A record player is a great gift to give that music loving person in your life. It also gives them a hobby to collect like vinyl records. A record player adds a special element into a room. Most record players have a Bluetooth feature that allows you to play music from another device onto the speakers. This way they don't have to rely on buying vinyl.
-Brisa Gutierrez, Arts and Entertainment Editor
Anker power bank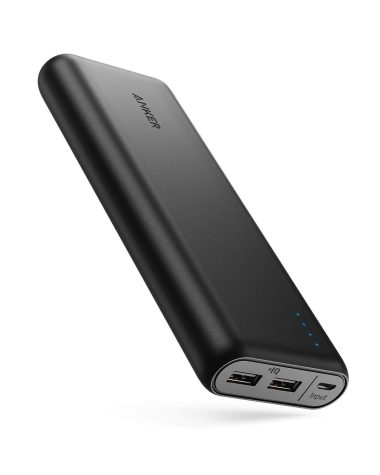 At some point or another, everyone inevitably experiences a situation that involves a device that needs to be charged and no means of charging said device. Whether it be a long car drive or a caught-in-the-rain situation, spare your loved ones from this learning experience by gifting them a power bank to keep handy. There are many brands available on the market but Anker's power banks are true and tested. The company offers a variety of models with varying sizes, capabilities and prices but all offer the same baseline quality.
-Bryan Jimenez, Editor in Chief
Apple AirTag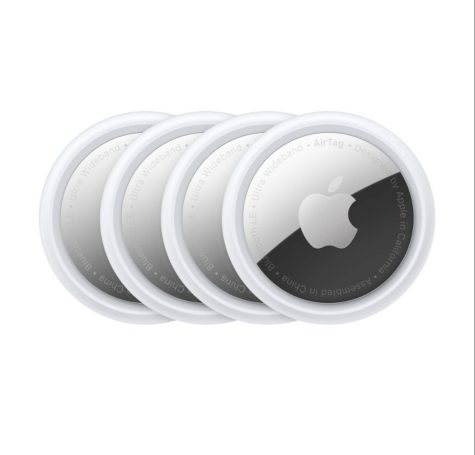 "Honey, where are my pants," "damn where are my keys," "where did I put my bag" and "dude, where's my car" are all popular sayings that illustrate one common factor of the human condition: everyone on this planet can relate to the fact that we are all forgetful and capable of losing our stuff. In fact, the loss of objects is so common that research reveals that on average a person will lose more than 3,000 possessions in their lifetime.
With this in mind, it might be a good idea to gift your loved ones and acquaintances with an Apple AirTag. An item like this allows you to track misplaced items from your phone when you attach the AirTag to the object. Attach it to your wallet, your pet's collar, your luggage, your bicycle, your bag or your keys and find out where the possession was last left. Because of its usefulness and how easy it is to be forgetful, an AirTag makes the perfect gift for anyone and everyone.
Tile is a non-Apple alternative that serves the same purpose.
-Delila Grubaugh, News Editor
Several
With recent inflation, the holidays can get expensive quickly before you know it. Be mindful. If you are looking for a safe bet gift for men, a nice bottle of cologne like Tom Ford Tobacco Vanille for $70 or Bleu De Chanel for $90 on higher tier budget gifts. When trying to ball on a budget, look to options like Guess Seductive for $20 and Nautica Voyage Eau De Toilette for $19. Both are available on Amazon. If you want something outside the box yet practical, go kart racing at places like K1 Speed, take him to Frank & Sons if he's a collector, or if he's bold enough (and wants it) a tattoo.
-Robbie Doctor, Sports Editor
Leave a Comment